Blue Corn Flat Bread (Huarache)™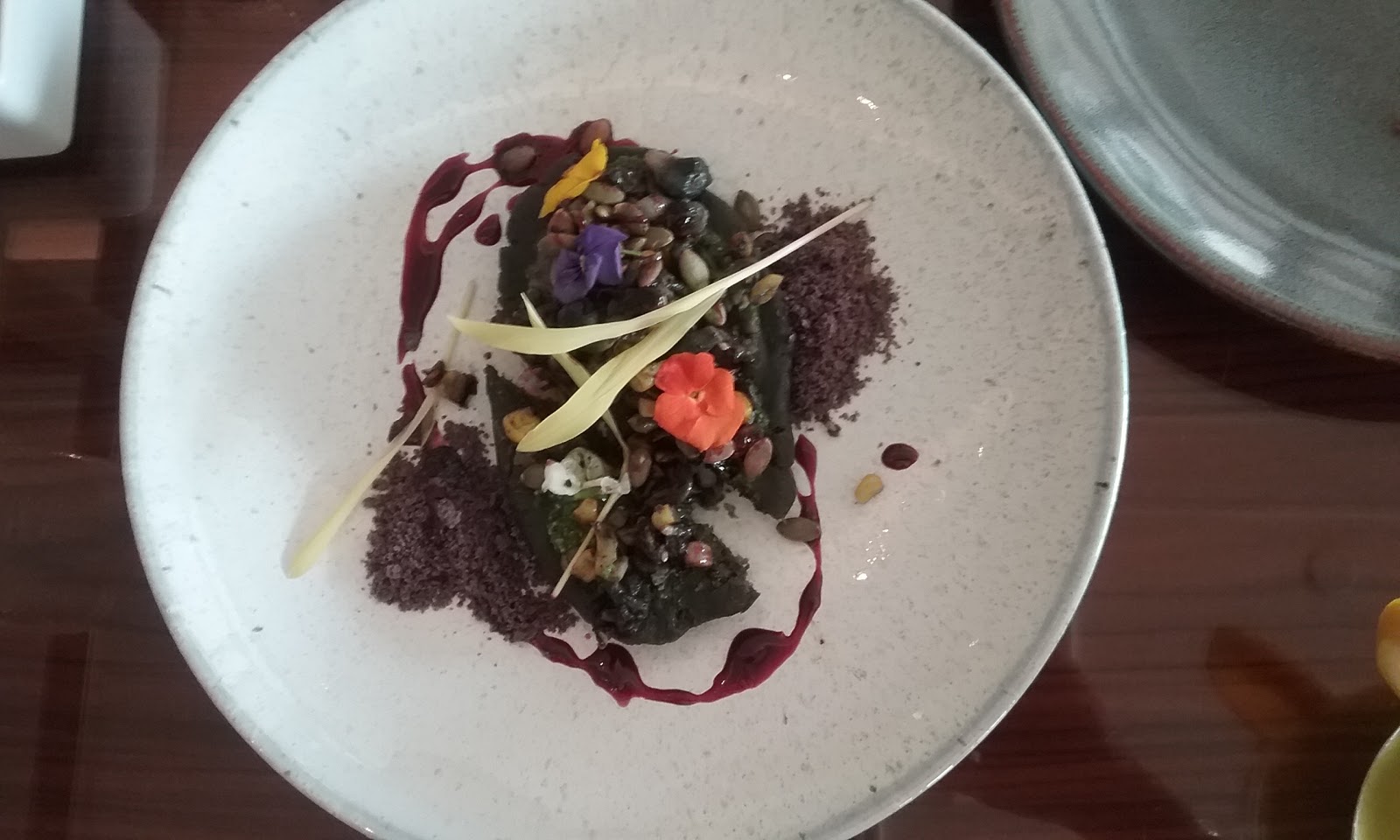 The combination of the simple flavors and textures such as corn and vegetables will remind you how excellent Mexican food is (and vegan) and appreciate the talent of chef ABRIL GALINDO from Guadalajara, Executive Sous Chef of the Four Seasons Hotel in Austin, Texas, who brings it to another level. Abril shares her simplified version of this recipe for home cooking with 3 simple steps:
Recipe
Masa for the Flat Bread (Huaraches)
2 cups Blue Corn flour (**MASECA Azul) or you can use regular Maseca mix flour
!1¼ cups hot water
½ tsp. Salt
Mix the blue (or regular) corn flour in a bowl, the salt and water slowly until it forms a smooth and homogeneous dough without sticking in your hands.
If the dough feels dry, add a little more water, one teaspoon at the time. Once finished, cover the dough while the huaraches are formed because it dries very easily.

Divide the dough into 8-9 balls and with your hands (or two sheets of plastic) give an oval shape.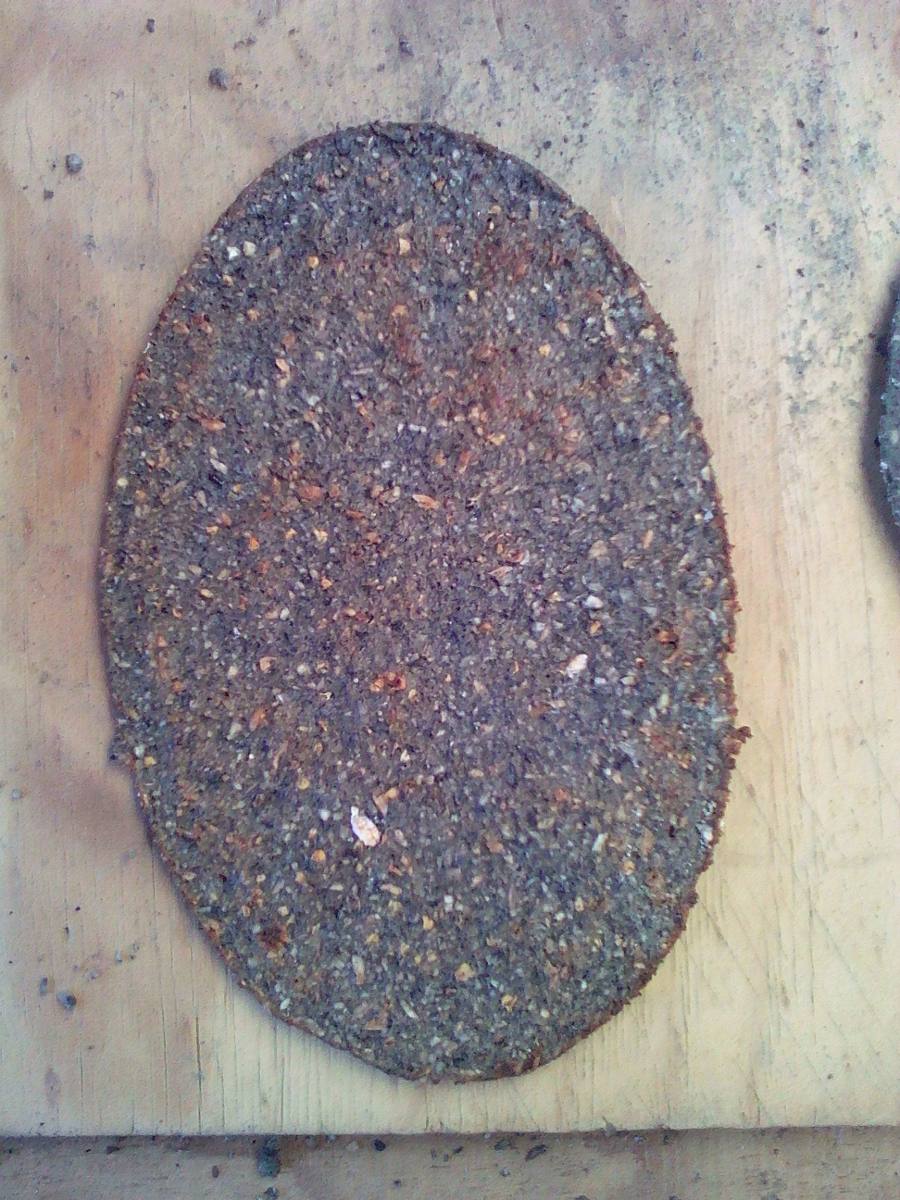 Flatten each ball in the shape of the sole of a huarache, about 8 ½ inch long and about 4 inches wide.
Cook each huarache on the hot comal or grill with a little oil, two to three minutes on each side.

2- Kale Cotija Cheese Pesto

3 cups baby kale chopped
1 cup olive oil
¼ cup cotija cheese, grinded
3 teaspoons lemon juice
6 garlic cloves
2 tablespoons pine nuts, roasted.
Salt & Pepper to taste
Place all ingredients but oil and kale in the blender. Start blending on a medium speed and add kale little by little along with the oil.
Increase speed and keep adding the rest of these 2 ingredients until everything is completely emulsified. Verify seasoning and reserve.

3- Huitlacoche Mushroom Mix.

2 cups fresh corn kernels
2 ½ cups of huitlacoche, drained (or a can of Corn Mushrooms GOYA or La Costeña)
½ onion – small diced
1/2 oz. epazote, shaved (or oregano).
Salt & Pepper
Toasted pumpkin seeds to decorate
6 small marigold flowers to decorate
Sauté onion and add the pesto, add corn kernels, huitlacoche and epazote. Cook on high heat for about 3 min. Season and set aside to cool down.
TO ASSEMBLE AND SERVE:
Place the huarache shaped masa on a plate
Spread some kale pesto and cotija cheese
Place a layer of Huitlacoche mixture (approximately 3 oz)
Pipe pesto with kale and cotija cheese making a circle around the huarache
6 small marigold flowers to decorate
Optional step: Tierra Azul– Grind 1 cup of blue corn toast and decorate the sides of the plate with a little pile of «tierra».
Serves 6-8
========================================================
ABRIL GALINDO was born and raised in Guadalajara, Mexico, and never thought of studying gastronomy, but intrigued by the new cuisines and flavors she was experiencing during her years of practice at the University of the Valley of Mexico in Guadalajara, she was drawn to study the culinary art. She followed her passion for cooking working both in Mexico and the United States until she became the first Executive Sous Chef of the Four Seasons Hotel in Austin, Texas. «I like the intensity and all the passion in the kitchen and doing something new or artisan is very rewarding.»
==================================