NADIA VERRUA – ITALIAN WINEMAKER RAISING THE BAR WITH LA BANDITA
By Lilia Davis
Photos by: Mauro Fermariello
Nadia Verrua is an Italian enologa, wine maker and owner, and represents one of the first female winemakers and the fourth generation of winemakers in Cascina 'Tavijn in the Pidemont region in Northen Italy. Her family began making wine in 1908 for simple self-consumption, a table wine and not particularly elaborate.
The Verrua's come from the earth, the hard and strenuous kind. Nadia would be destined not to follow in her family's footsteps and study like her sisters, she decided to continue the tradition by pursuing the idea of making natural, living and true wines with a personality, a history and an identity.
That's why she decided in the late 1990s, with the help of her father Ottavio (who bears the same name as his great-grandfather Ottavino – 'Tavijn in the local dialect hence the name of the winery), that the road passes from bottling wine, twisting the true family tradition for the first time. In 2007 it became certified organic, formalizing a way of working that had always been followed.

Today the property consists of 5 hectares planted with local varieties (Barbera, Grignolino, Ruchè) with fairly young plantings completely surrounded by hazelnut groves (typical of Monferrato).
In the winery, the wines are fermented with indigenous yeasts spontaneously in containers of different types (cement, large barrels and fiberglass ever-fills), pursuing an idea of wine where nothing has to be added, nor taken away.
The result is wines that are sunny and joyful, gluttonous and very pleasant to drink. Cascina 'Tavijn is a member of Vinnatur Producing natural wine respecting the soils, the environment, the natural cycle of life, and eliminating the use of invasive and toxic agents, first in the vineyard and then in the cellar.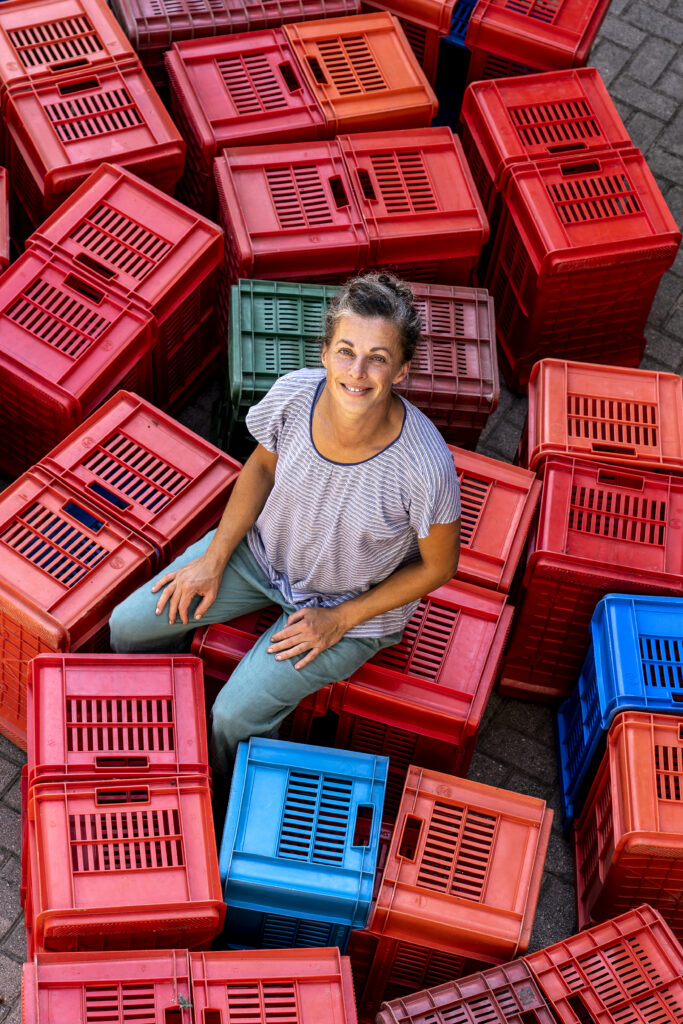 THE INTERVIEW
I interviewed Nadia after several attempts to meet over zoom due to her busy agenda. Finally one day we managed to meet at the same time, considering the seven hours time difference from one continent to another. The interview took place in her wine cellar, a beautiful hand crafted cellar which I appreciated through a virtual tour she provided to me during the interview. However, the connection was difficult and sometimes interrumpted because of internent connection being out of range.
Nadia's conversation was conducted in English and a little Italian, so her answers were short and straigthforward in English with some ellaboration in Italian. She confessed that her English was terrible but she tried her very best. But her enthusiasm and passion about her wine does not need a translation.
It was a pleasure talking to Nadia, she conveys a warm, honest and fun person to talk to. We immediately connected over wine, of course, but also about hunting the highly sought after white truffles in the Piedmont region and the fashion style of Georgio Armani.
FAMILY BUSINESS
BOUNGIOURNO NADIA, CAN YOU TELL US A LITTLE ABOUT WHAT INSPIRED YOU TO WORK IN YOUR FAMILY'S WINE BUSINESS?

Yeah, sometimes I ask myself why I did that. In particular why I decided to work with my father
because, really, it's not easy to work with family but my mother always says I have my
father's character. I have the character for it. Then, when I went to university, my parents
really wanted to close the vineyard. It was too much work for them. But I finally decided to keep since the late 1990s, with the help of my father Ottavio and now I manage it.

OBSTACLES

WHAT IS ONE OF THE OBSTACLES YOU HAD TO FIRST OVERCOME AS A WOMAN IN
WINEMAKING?

I feel that I have mainly three obstacles. The first is my family, as I explained before. Second, I had no experience. When I started to work with my parents, I had no experience…zero. I had no experience in the business, just harvesting. I studied graphic design, but eventualy of course I prepared myself studying, wine and marketing.
So, third also, and most important because, you know, here in Piedmont, they are very pericolosi (afraid and orthodox) about tradition. In this case, the tradition was that only men can work in this business.
WINE REGION
HOW IS THE SOIL OF THE REGION DIFFERENT FROM OTHERS AND HOW IT AFFECTS YOUR
PRODUCTS?
The soil in this region is a more calcareous soil. Lots of sand. 260 above sea level. Because of the Adriatic Sea, there are more sediments in the soil which is good for wines. We grow mostly three types of grapes. Barbera, Grignolio and Ruché.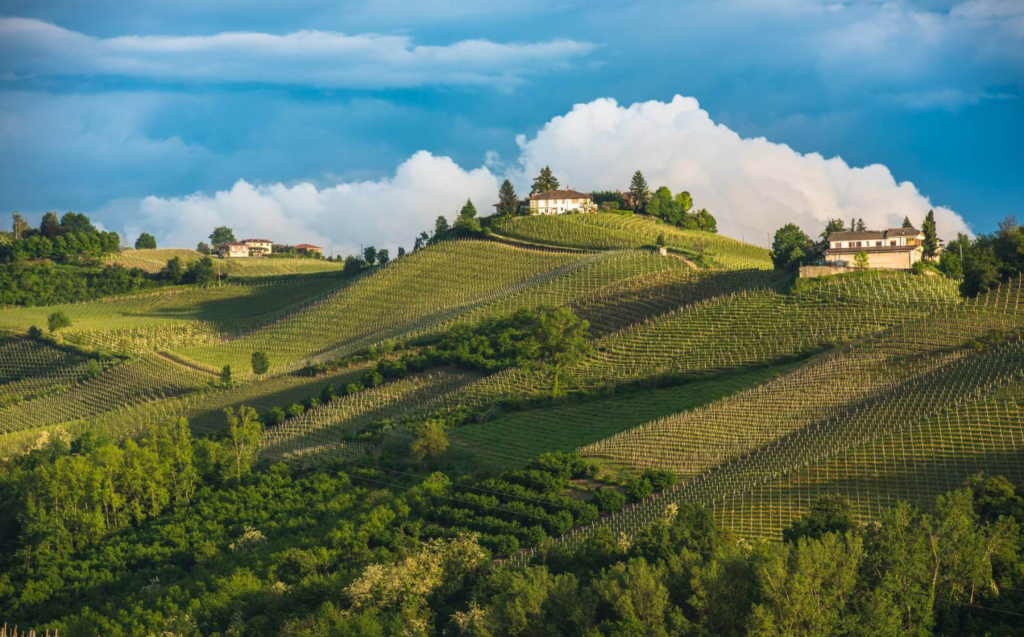 Pidemont Wine Region
BARBERA
Barbera is a red italian wine grape variety that, as of 2000, was the third most-planted red grape variety in Italy (after Sangiovese and Montepulciano). And it is known for deep color, full body, low tannins and high levels of acidity.
GRIGNOLIO
The Grignolino is a very pale red wine with delicate aromas of Morello cherry. A very fluid wine to be drunk while young and fruity. Good pairing with everyday meals.
RUCHÉ
The Ruché surprises with its aromas of rose and violet which are almost violent when young. Aging makes it less spectacular, more mineral and finer. Our vino rosso «Teresa» 2017, Cascina Tauvjn, was named after my mother whom I admire very much.
WHICH WAS THE FIRST BOTTLE YOU PRODUCED?
The very first bottle I produced, that is totally mine, was La Bandita.
HOW DO YO DESIGN YOUR OWN LABELS?
I am very lucky to know designer Luca Cantizo, – he made all the designs for the labels. He made a good interpretation of this Barbera.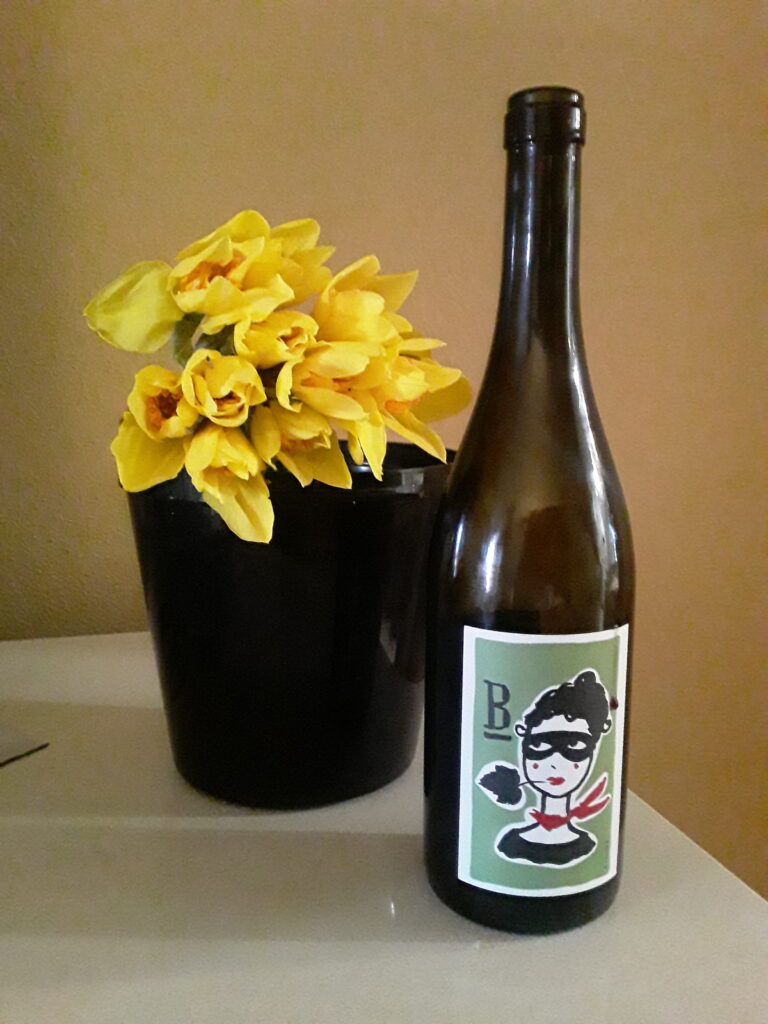 TELL US ABOUT LA BANDITA—HOW IT CAME OUT AND WHY YOU CHOSE THAT NAME?
They didn't consider La Bandita a top wine. "Bandita" is Italian for outsider. Which, to me, rings true to my story.
FUTURE OF SUSTAINABLE FARMING
I BELIEVE YOU MENTIONED IN ONE INTERVIEW, WINEMAKERS ARE VIEWED AS MORE ELITE THAN FARMERS AND THUS MORE ABLE TO START CHANGES FOR MORE SUSTAINABLE FARMING. WHAT DO YOU THINK IS THE FUTURE FOR SUSTAINABLE FARMING?

So called Elite farmers have more resources to experiment. With more money, there is a
different alchemy, also the wine, there is more room to experiment. More money to invest, to
decide, and it is easier to care for the grape.
DO YOU THINK THE TRADITION AND CULTURE TO PASS MANAGEMENT OF VINEYARDS AND THE
PRODUCTION OF WINE TO FEMALES IS CONTINUING TO GROW?

There are a lot of women who started their own vineyard in the last twenty years. There are a
lot of women who study ecology and agriculture and they go on to become very prepared
winemakers. So that's good.
FINAL QUESTIONS AND MORE IMPORTANT. HAVE YOU BEEN IN TEXAS – AND WHEN ARE YOU
COMING TO AUSTIN, TEXAS ANYTIME SOON?
I have to go to New York and Boston. But I have never been in Texas.
GOING BACK TO THE GREAT ATTRIBUTES TO PIEDMONT, I AM CURIOUS ABOUT TRUFFLES—I
WAS TOLD THAT PIDEMONT IS FAMOUS FOR WHITE TRUFFLES, CAN YOU TELLS US ABOUT
THAT?

They are very hard to find, they grow randomly, you can't specifically have a farm for white truffes. They grow everywhere. Some people harvest at night so nobody sees where they hide.
I ALSO NOTICED THAT YOU HAVE JUST AS MANY HECTARES GROWING HAZELNUTS, HOW DO
YOU MANAGE BOTH?

Land has changed a lot. Sold to organic laboratory. It is important to have variety. So, I chose
Hazelnut.

ADVICE

WHAT ADVICE WOULD YOU GIVE TO YOUR DAUGHTERS IF THEY ALSO DECIDE TO MAKE WINE?
Although they enjoy pressing the grapes with their feet and hands, my oldest daughter said this morning to me, «I don't like this farm…I am not going to live here.» So I would advise to get involved from the very beginning.
LASTLY, A QUICK QUESTION ABOUT ITALIAN STYLE: WHO IS YOUR FAVORITE ITALIAN DESIGNER?
I always loved the classic elegance of Armani.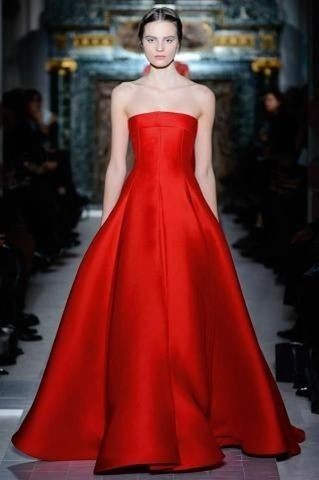 ============================================
Follow Nadia @Nadiaverrua_