PAMELA TORRES AND CLASSIC CHILDHOOD – RAISING AWARENESS IN THE TEXTILE INDUSTRY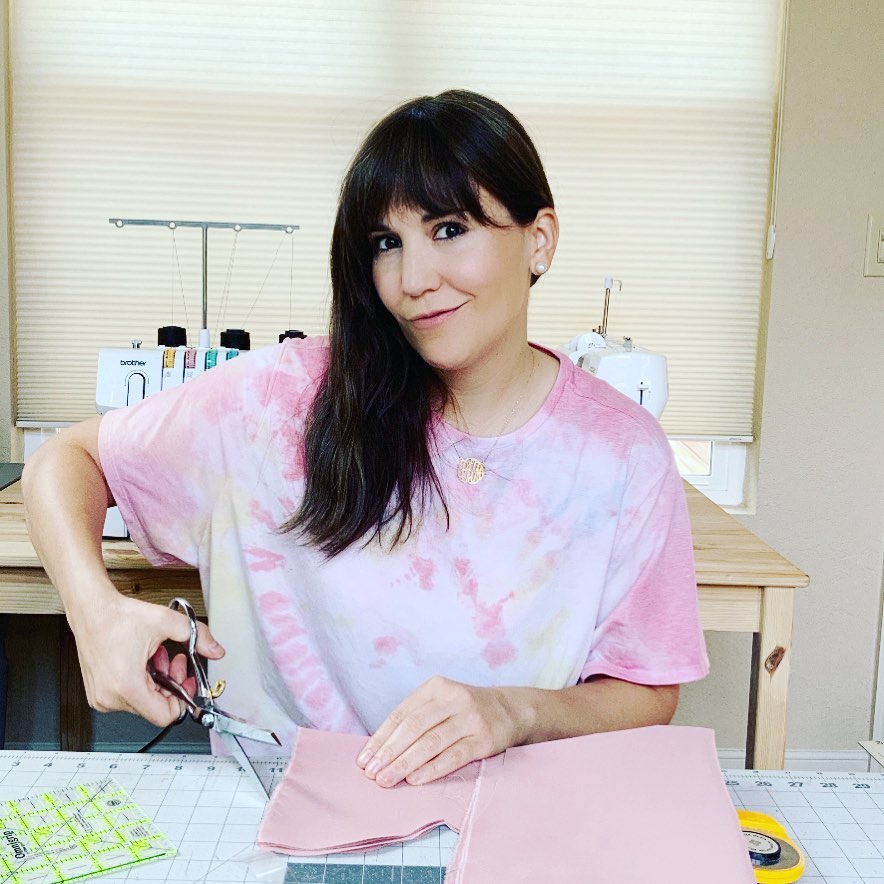 By: Elsa Tovar

Pamela Torres is a Mexican entrepreneur in Austin, with one of her main concerns being awareness of the environment in the textile industry. Pamela began focusing on what she considers our duties to the environment through her company, Classic Childhood.
This Spring 2021 Pamela is celebrating the opening of a new location in South Austin where the main focus is to extend the life of existing textiles. Including garment repair services, couture recycling for children's clothing and product customization.
Each year 16 million tons of clothing are discarded and 10 million tons end up in the landfill, so the mission is aid saving the planet by extending the durability of existing clothing.
ATX RECYCLE.
Pamela Torres is part of Austin's Upcycling movement and was named Zero Waste's 2018 People's Choice Award. She obtained an accounting degree at the University of Chihuahua, Mexico and later earned a master's degree in Global Leadership at the University of Texas at Dallas.
I interviewed Pamela during the pandemic in the last month of 2020. We met at an outdoor table near Lake Austin. I immediately heard Pamela coming with the sound of her firm footsteps on the wood deck at Café Mozart in Austin, Texas.

Hi Pamela, we are so glad you were able an in-person interviews during this pandemic. I love what you do. Can you talk about your company Classic Childhood?

Hi, it is nice to be able to talk to you. Well, Classic Childhood is a sustainable children's clothing brand. Basically we rescue shirts that are no longer used and transform them into children's clothing with a classic style. We also make reversible garments to extend the life of each garment.

CAN WE TALK ABOUT WHAT'S BEEN KEEPING YOU MOST BUSY LATELY?

Well, lately we've had to deal with the pandemic, and we've started making face masks. As people have become more aware that this pandemic is going to be with us for a while longer than anticipated, we have been hired by several companies to design their masks and we really can't keep up with it.

We specialize in designs for companies that require their employees to wear a face mask at all times on the job in order to have a professional and uniform presentation. This way they can be in compliance and be protecting both their employees and their customers. I do this under a sub company I just established called LOST BALLOON MASKS.
BEGINNINGS
LET'S GO BACK TO THE BEGINNING OF YOUR BUSINESS, HOW DID YOU START YOUR CHILDREN'S CLOTHING COMPANY?
When my son was born, I really liked the French and Spanish style of children's clothing, but I couldn't find them anywhere in the United States or any company that sold them. And the few times I did, it was at astronomical prices. But one day, because of my husband's job, we went to live in Spain for several months.

While I was there, in my free time I went to the stores to look for children's clothes for my son. So I was picking up styles, buying some models or samples, always thinking that when I returned to Austin, I could have made some more with that sample.

INSPIRATION

YOU MENTIONED THAT YOU WERE INSPIRED BY ONE OF THE SPANISH CHILDREN'S CLOTHING BRANDS THAT HAPPENED TO BE ONE OF KATE MIDDLETON'S FAVORITES?

Yes, one day I went to a little shop that is a favorite of the Duchess of Cambridge, Kate, called M&H, which is a family business based in Madrid and where everything is handmade. Well, then the quality is very good and recognized.

ZERO WASTE

YOUR COMPANY HAS RECEIVED AN AWARD IN AUSTIN, IN THE «ZERO WASTE» CATEGORY AND NOW THEY SUPPORT YOUR COMPANY MORE. WHAT IS ATX CIRCULAR ECONOMY OF AUSTIN?

The city of Austin, which has supported me in my business, has this program that means maintaining a zero waste ethic. And my company Classic Childhood received the People's Choice Award from Zero Waste 2018. We are very proud and it has also helped us a lot to have more visibility in the community.

DONATIONS
IF SOMEONE WANTS TO DONATE THE SHIRTS, FOR EXAMPLE TO CREATE ONE OF YOUR «HEIRLOOM COLLECTIONS» ROMPERS, WHAT REQUIREMENTS DO YOU HAVE FOR THE FABRICS?
I look for a 100% cotton fabric, no elastic, no bleach or chemicals. With this collection I want to give our customers a way to commemorate and honor their loved ones who have passed away. We reuse a special shirt and turn it into a usable heirloom outfit for your child. When you order a heirloom collection outfit you also support the women behind this project.
HOW CAN WE MAKE A DONATION?
You can bring your shirts to my new showroom located at 2005 Southern Oaks Drive Austin Tx 78745 or email to receive a mailing guide (donate@classicchildhood.com.) I also want to add that people who donate 3 or more cotton shirts receive a 15% discount in our store.
FIRST CLIENTS
WHO WAS YOUR FIRST CUSTOMER?
The first customer was through ETZY's online business – for a navy blue corduroy romper – and I sold it here in Austin, so I went to their house to deliver it personally.

Then I was building up customers as I went to markets to sell individually and what sold the most were the rompers – because they're reversible. And you can wear them in summer or winter.
WHAT WOULD BE ONE OF YOUR DREAMS FOR THE FUTURE – IN TERMS OF YOUR BUSINESS ?
One thing I feel people need is to educate themselves on how to do green practices. You don't need to be 100 percent green to help. If we understand that there is a problem.

CREATING AWARENESS

COULD YOU EXPLAIN A LITTLE BIT ABOUT HOW PEOPLE CAN EDUCATE THEMSELVES REGARDING THIS?
The first thing is to CREATE AWARENESS and then INVITE information about the TEXTILE industry. The damage it does – it is the second most damaging industry to the planet besides oil. So there are two things that cause damage.

One, to generate new fabrics, the use of energy, using all the dying or colored dyes, all the chemicals end up in the sea. Two, of all the waste for every American, eighty pounds of clothes that are no longer used are thrown away and of that percentage only thirteen percent is resold and reused.
BREAKING DOWN PREJUDICES

WHAT ARE THE OBSTACLES OR PREJUDICES THAT YOU FEEL DISCOURAGE PEOPLE FROM RECYCLING CLOTHES?

Yes, that is important. One of the obstacles that needs to be broken down is the prejudice against recycling clothes. Because when you come from Mexico, or Latin America, this issue that if you «recycle» some clothes it's because you «don't have money,» or «you're poor.»

We have to forget about that. Here you have to change the mentality and tell yourself that you're doing it to help improve the environment. To help the planet. We have to change that, it's very important for the future.

WHAT DO YOU FIND MOST SATISFYING ABOUT YOUR COMPANY?

Well, in general, helping the environment. For every shirt we salvage we save 2,700 liters of water, which is equivalent to 3 years of drinking water for one person. I am also happy to be able to employ other people on a consistent basis. Creating brand loyalty.

NEW STUDIO

THIS SPRING YOU ARE CELEBRATING THE OPENING OF CLASSIC CHILDHOOD'S FIRST LOCATION IN AUSTIN, WITH A STUDIO AND SEWING CENTER, CAN YOU GIVE US A SNEAK PEEK?

YES! I am very excited that we are opening our first working studio and we are going to focus on extending the life of existing textiles. We will have garment repair services, couture recycling for children's clothing and product customization. We will also have special sewing projects for those who need something specific and much more. I invite you to stop by and visit us.
Pamela Torres is a Mexican entrepreneur living now in Austin and bringing a positive change to the community. Her determination to create a zero waste company is an example for any entrepreneur. LRM
https://classicchildhood.com
Instagram: https://www.instagram.com/classicchildhood/