POP AMÉRICA -1965-1975 – With an accent on the É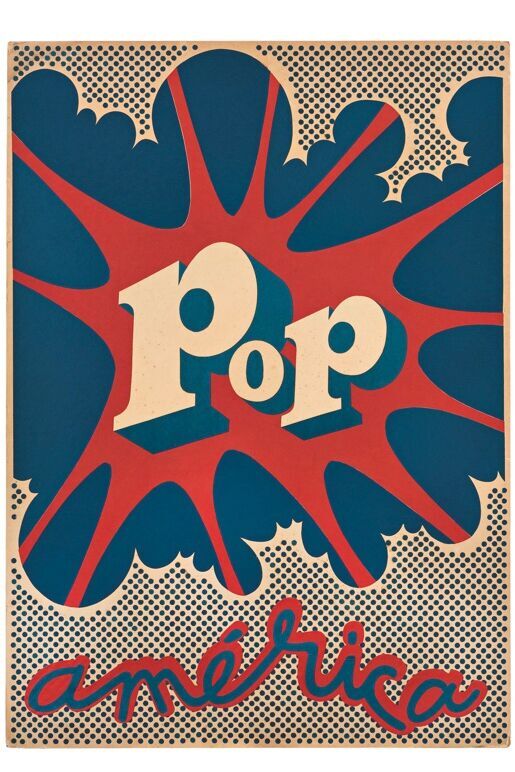 By: Lilia Davis
The McNay Museum of San Antonio and the Nasher Museum of Art in Durham, NC, present a bold and well-deserved exhibition of Pop América. The artists of the current Latin American exhibition are an explosion of color and pop never before displayed here in the United States.
Pop América, 1965-1975 was one of the two inaugural winners of the Sotheby's Award, sharing it with the Chicago MCA exhibition. This is a $ 250,000 prize from the auction house for exhibitions that break open new historical artistic terrain, and for curators who are exploring themes that are not sufficiently represented in the history of general art. 
Esther Gabara, the first curator to receive this inaugural prize, spent almost five years researching, organizing and executing the exhibition. She talks about how it began and the importance of this exhibition for art in America, as well as the participation of women in pop art in this exclusive interview for La Revista Mujer.
---
We live in a world where advertising, art films, television, are commonly derived from the explosion of pop art in the 60s and 70s. Most of the pop art that we are all familiar with comes from the United States, England and, in some cases, from Japan. We currently live in a world created by and from Pop Art.
Art historians here in the United States give credit to people like Gerald Murphy in the 1920s and the subsequent explosion decades later, of its popularity with Jasper Jones, James Rosenquist, Andy Warhol and others with their creation. Curators in museums have been blind, or simply have not been curious about the presence of Pop Art and in some cases, its origins in Latin America.
Pop América accentuated on the é and being such is intended to communicate that America is also Latin América, that Latinos and Latinas are Americans. And that pop art was made in other parts of America other than the United States, as well. That is the tacit message of this exhibition, that presents a concept, surprising and brilliant in its originality including exceptional Latin American and Latino pop artists.
HOW THE EXHIBITION CAME INTO REALITY
Gabara proposed the subject at an invitation from Sarah Schroth, the director of the Nasher Museum of Art located at Duke University in Durham, North Carolina, United States. She worked on a long research project with colleagues and graduate and undergraduate students from her own university, and from universities and museums throughout the American region. "I started talking with collectors and curators from other museums to find works of art and develop an understanding of the relationships between artists through our discussions".
The new director of the McNay Museum, Richard Aste, has invested a great deal of effort and energy in taking the San Antonio museum to an international level. He recognized something in the proposal for the exhibition that was both international and local, particularly relevant to San Antonio and its residents.To mount this exhibition, the McNay Museum entered as a partner with the Nasher Museum of Art.
"San Antonio was a fantastic partnership. In addition, this year 2018, Hemisfair celebrates 50 years of, North and South hemispheric relations, together with the renovation of the Hemisfair Park" says the curator, recalling that Hemisfair Plaza, at the time of its opening was considered by many as "The Gateway to Latin America".
Gabara came up with this theme for the first time about ten years ago, and worked on the project for almost five years. However, despite her epic efforts to create this exhibition, she does not consider herself a professional curator, because she is and continues to be a researcher and professor at the university.
This exhibition and its catalog describe the relationships between specific artists and their participation in mass and popular politics and culture, just as in Mexico in 1968, a watershed year for that nation. The works were taken from various sources, private collections and museums in the United States, Brazil, Mexico, Colombia, Argentina and Peru. The exhibition includes works that have never been seen in the United States, this being an excellent opportunity to see them.
ESTHER GABARA
This exhibition asks the question: What is América?
Pop América, has always forced, more or less, this idea. This is an exhibitionthat invites Peruvians, Argentines, Mexicans, and more, those who live here in the United States and those who live further down south of the Rio Grande and in the southern hemisphere of the American continent, to ask questions about it. And the exhibition shows that there are many correct answers.
But in order to explain what that word América means, I thought of a contribution, finding artists that contribute to that concept in América. What are your ideals, for example, freedom? Freedom, what does it mean?,for whom?
What guidelines did you have in mind in planning this exhibition?
The first and fundamental thing was to emphasize the idea of América with an emphasis on é, both for Spanish speakers and for those who speak English.
For Hispanics, the very idea that América is accentuated in the é, and the exhibition hopes to communicate through pop art – so intimately associated with the "American way of life" – the message that America is also Latin América, that Latinos and Latinas are Americans. And that pop art was made also in other parts of America.
Why 1965-1975?
In the context of the history of art, what I saw when investigating this decade, (1965-1975) was that two things emerged at the same time, pop art and conceptual art, which are usually conceived as two distinct movements and arising from different historical moments.
Pop art is associated with the human figure, the image, media and visual and sensual pleasure, while conceptualism is more associated with an idea, words and politics. Pop artists included in the exhibit experimented with everything – ideas, concepts, words, politics, and very strong, powerful images – and so altered art history.
To what audience is this exhibition directed?
This exhibition is for two audiences, a spectator, who does not have to be an art specialist and can appreciate art in general, and those viewers more familiar with museums and their way of representing art history. But I want to invite everyone to think about the contributions of these magnificent artists.
What is the presence of women in Pop Art?
Regarding the presence of women in Pop Art, it is not  the number of works created by women, but their presence in the exhibition and the impact they may have on the viewer's experience. Having women in this exhibition is very important for me, I am especially proud of the presence of magnificent works in the show by artists such as Beatriz González, who is considered one of the founders of contemporary art in Colombia.
An important fact is that the sculptures, the large volumetric pieces of the gallery, are usually made by women artists, powerful sculptures such as Mi Mamá y Yo by the Venezuelan-American artist, Marisol, who exhibits in the first gallery of the exhibition at the McNay.
One of the works in the exhibition that has been fundamental for me in my academic and art studies is the work Las Tres Marías, by Judith Baca, American artist and Chicano activist. I love how it involves the viewer in the relationship between the generations of women represented in the drawings, by putting a mirror between the two. You can see yourself reflected there, as a link in a chain of women.
After researching these artists and their art, were you inspired to make your own art?
I have done some works of art in collaboration, perhaps crossing that line. But my husband Pedro Lasch is an artist. Maybe it's because I have so much respect for art and artists, and what it means to dedicate one's life to such an undertaking, to pretend to be one of them!
Why do you think this exhibition stood out from the 92 participants in order to win the Sotheby's prize?
That will have to be answered by the public when they see the exhibition. I invite everyone to come and find out for themselves.This incredible and historic exhibition will be available at the McNay Museum January 13, 2019.