Graciela Iturbide – Dreams in Black and White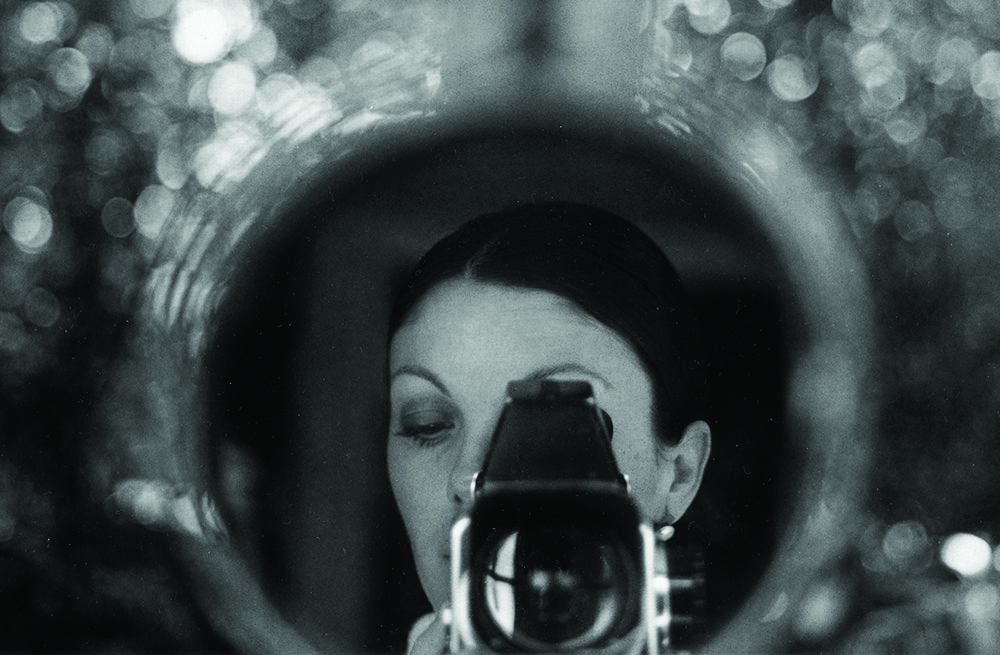 By: Lilia Davis
Photos by: Graciela Iturbide
Graciela Iturbide is considered by many as one of the most important figures of contemporary photography in the world. Her photography work is almost entirely in black and white, she refuses to use a digital camera, and she doesn't like people taking pictures of herself. She has also participated with her work in films such as BABEL by Alejandro González iñárritu and SPECTRE the James Bond movie partly filmed in México.
Born and raised in Mexico in a family of thirteen brothers, well-off, traditional and Catholic. In her family, Graciela was considered the black sheep as she wanted to study literature, and at that time when no one in her family lived only from art as a profession.
She studied film, but discovered photography when searching for a way to steady herself shortly after the death of her six year old daughter. Later she studied with the Maestro, the great photographer Manuel Álvarez-Bravo at the Autonomous University of Mexico during the 1970s, period in which she created some of her most memorable and astonishing works in the Sonoran Desert and in Juchitán, Oaxaca. These photographs launched her career at a professional and international level.

Awards
Graciela Iturbide received the Fine Arts Medal for her 45 years of artistic career and her contribution to the visual arts of Mexico in 2014. She has also won the most important photographic awards worldwide, such as the New York Cornell Capa Award 2015, and the Hasselblad prize from Sweden in 2008, considered the Nobel Prize for Photography. Her list of awards is endless.

Here at LaRevista Mujer we regard Graciela Iturbide as an inspiration, and a lofty one of rare heights at that. We interviewed Graciela by email for reasons of convenience and distance.
Making Self Portraits
Graciela, you have taken photos of other people most of your life, but do you like to have pictures taken of you?

No, it is said: «the hunter, hunted.» Every time I see a picture of me I hate myself. However, there are some that I have saved and surely time does me the favor of seeing them as better.

Women's photos
In many ways, your photos emphasize the invisible women of society. Why women?
Coincidentally, it has been the woman since I live with them in their homes and many times I worked with them in the market. It is a coincidence that in Juchitán de las Mujeres, the majority are women. And I participated in their parties where the whole town shows up.
Nevertheless, I am very interested in taking photos also of the men, the children and even all the animals that are part of their daily life. 
Frida Kahlo
In 2006 you were commissioned to photograph one of the bathrooms of the house-museum of Frida Kahlo. What did you feel when you saw Frida's personal items that had been stored for fifty years?
I have never been a Fridómana, a Frida obsessed fan, however, I went to the museum to photograph some Huipiles from Frida, but I told the director that I do not take studio photos.
There I realized that there was an open bathroom with all Frida's objects. After fifty years they had decided to open the bathroom. I asked the director for permission and in two days I reinterpreted Frida's objects, those things of hers that have to do with her pain and also some political posters.
It was very significant for me to realize how Frida, despite her pain, had painted her paintings. For that I admired her. Her work was really a therapy for her. It was very moving for me to get in touch with her so to speak, through my camera photographing her objects that related to the pain she suffered.
Looking Behind the Lens
Do you prefer to photograph people without them noticing, or do you prefer to meet the person (s) you are going to photograph first?
Those two ways of looking are in my work; I can be at a village party and I photograph people without them noticing, since in these places taking photographs is permitted but you cannot interrupt them in their rituals.
When I meet the people of a place I go to, for example Juchitán or the Sonoran desert, I prefer to create a complicity with them, tell them that I am a photographer and do my work with their approval.
Spontaneity in Photos
Some of the most iconic photos of your career you have taken almost spontaneously, without much thought, such as the «Angel Woman» and the «Lady of the Iguanas» of Juchitán, Oaxaca, do you think that spontaneity is also an art, or simply a stroke of luck?

I love it when I develop my rolls of film and find surprises such as the photograph of «Angel Woman», a Seri woman in the Sonoran Desert who, I did not remember that I had taken it while recording their lives and adaptation to modern life.

In the case of the «Woman of the Iguanas» she arrived at the market, I asked her not to take off the iguanas, I got her permission and I have a contact sheet where only she and the iguanas come out in two shots.
Digital vs Analogous
You mentioned before that you only take analogous photos, do you think that one day you will take digital photos professionally?
I don't know, so far I prefer to photograph in an analogous way, it is a ritual for me.
Which is your favorite camera?
My favorite cameras are the Mamiya 6 × 6, the Leica M 35 mm, and an old Rollei, the one I like the most.

Black & White vs Color
Most of your iconic photographs are in black in white, do you think in black and white?
Yes, when I photograph, I do, usually in black and white. I think in these terms. I even dream many times in black and white, the few times I do color, interestingly I think of color.
MOVIES
James Bond
It may be a surprise for some of your fans here in the United States that you have also worked in movies. For example, you worked with your photography in the James Bond movie SPECTRE filmed in Mexico.How did you find that experience?
With Michael Wilson, the producer of James Bond, I worked only two days in the Zócalo of Mexico City. Of course it was very interesting.
Have you worked on another movie in the past?
Alejandro González Iñárritu
Well, a few years ago I worked with González Iñárritu in the movie Babel; I loved it as I studied cinema and I realized how cinema has changed in terms of the cinematographic equipment. There, the photographers who photographed during the filming in different places, me included, produced a photography book of the movie BABEL published by Taschen.  

Learning from the Maestros
Mathias Goeritz
Any special anecdote you remember with Mr. Mathias Goeritz?
Matías Goeritz was one of my teachers, he always brought me photography books, and on one occasion he came to my house and he told me: "Graciela, everything you have hanging in your house is horrible." And he arrived with a picture that he made and that I always have with me.
More on Mathias Goeritz: Patricia Ruiz Healy. Pasión por el Arte. Lilia Davis
Manuel Álvarez Bravo
Any advise that you heard from your former maestro Manuel Álvarez Bravo that has helped you a lot in photography yet?
Álvarez Bravo, my great teacher, always told me: «There is time, there is time, do not hurry Graciela».

We salute Graciela Iturbide for her talent, passion and discipline that has allowed her to capture countless world-famous portraits and thus place herself among the most important contemporary artists in photography. LRM