BROWNSVILLE: A CITY WORTH DISCOVERING!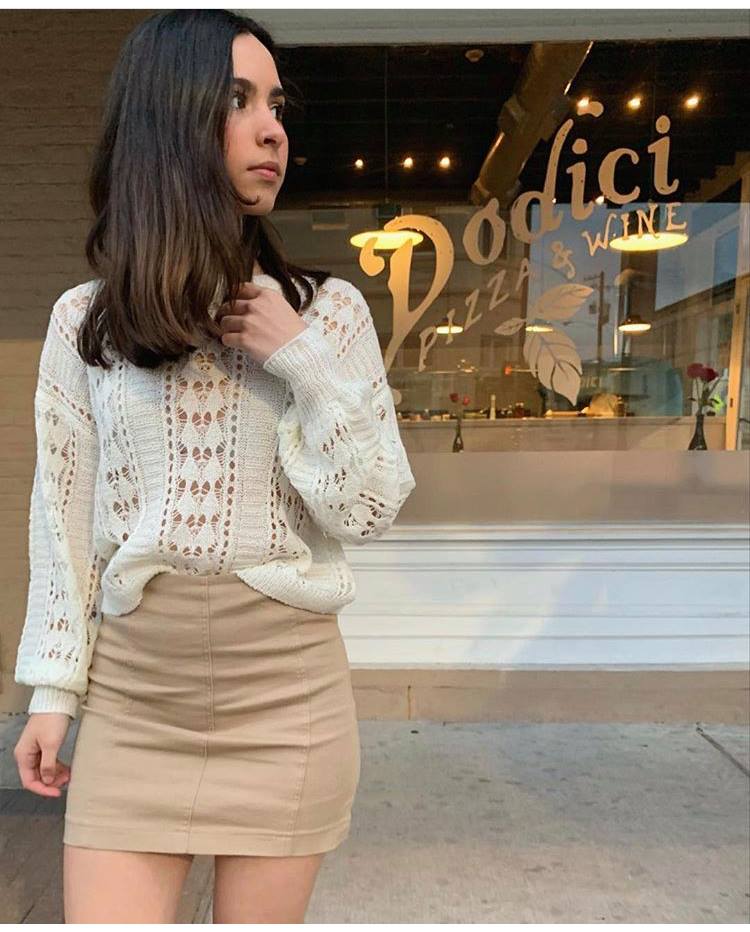 By Lilia Davis
Brownsville is a very different city than the one I remember hearing about while growing up on the along the international border in Reynosa and its cross the border North American neighbors the town of Hidalgo and seven miles north, the City of McAllen. Brownsville then seemed to belong to another world even though it was only 79 miles away down river on the Rio Grande.
If you haven't been there you may think of Brownsville as just another border town on the South Texas US-Mexico border, if you visit, it will become obvious quickly that Brownsville has more layers of interest than almost any other city of comparative size, and a past that is worldly and of significant importance and a city worth discovering.  

Ultimately Charro Days brought me to Brownsville, I felt so drawn to the city after getting to know it that I decided to write about it, about the joy I felt in just being there even for a short time.
=====================
The first thing I noticed In Brownsville was the sky, an oceanic blue reflecting the Gulf of Mexico nearby and the sunlight which is almost marine in its tones. And the wind, sometimes a breeze, other times stronger, carrying the smell and texture of the sea.
Then the presence of water, the resacas, small lakes created by the meanders of the Rio Grande, they are everywhere present in the city in uncounted numbers, and with the abundance of water, tropical vegetation.
It reminded me of the sometimes lush jungle landscape of South Florida and with that landscape exotic variety of fauna and flora that you hear about existing in Texas but seldom see. There are Ocelots, an endangered species, rarely encountered in the U.S., Aplomado Falcons, and some of the best sites for bird watchers in the world.
And there is the history, truly international in its scope,such as battlefields now protected as national historical sites, such as Palo Alto Battlefield, the buildings downtown some Creole in feel, others hallmarks of mid-century design, drawn up and built over the centuries by pioneer architects; American, Mexican, French, some exiled from New Orleans due to race laws of nearly two centuries ago. And in one specific instance one of the giants of the 20th century Bauhaus architecture from Austria named Richard Neutra.  

AND THERE IS FOOD…
About the time I arrived in Brownsville on this expedition I picked up the New York Times featuring an article on the cuisine of Brownsville and its James Beard awards food recipients! What timing. I will talk more about this below.
Wandering the downtown streets one noon I found a one hundred years historical marker downtown commemorating a still in operations hamburger stand with prices close to the original $1!
Downtown at night I found the city center obviously reborn scene with new and remodeled old structures offering food delicacies like Dodici Pizza and Wine– Students from the University of Texas Rio Grande Valley located downtown keeping the center lively.
How I arrived
When the brand new Chevrolet Silverado pick up arrived outside my office at La Revista Mujer one Friday night, I could hardly believe it. As I explained in a previous issue, an article in La Revista Mujer appealed General Motors an article specifically about Christian Dior's tribute to the female riders of the lienzo charro, the Escaramuzas, and GM generously offered transportation and wanted to know my opinion about it.

The Silverado was absolutely beautiful, but I admit the impressive structure the Silverado presented, intimidating to me at a height of a little over five feet, I felt I might have to use a ladder to get in. However, I was wrong, once up in the driver's seat, I found it well designed for the road, the comfort of a firm seat, and more than enough space.
I was the pilot, the captain of the ship, I felt a bit regal in fact. And the name Silverado, a mythical city of silver, as El Dorado is the mythical city of gold, it was all perfect, and the undeniably right automobile for my long planned visit to the old Creole city on the Mexican border, Brownsville.
=========================
So this is Brownsville as I found it. As I have said Brownsville has an oceanic feel. The sky reflecting the blue of the gulf nearby and this feeling was further enhanced by a drive northeast of town where the sight of ocean going ships tied up along the shrimp boats was rather thrilling. " It looked like a Venetian scene the boats with their scrolled prows and the soft faded colors of their paint work." (Agatha Christie) As anyone can see, Brownsville is the only Texas border city with a deep water port called the Port of Brownsville.
The city's proximity to South Padre Island makes an outdoor life for the city's residents comfortable and yet many of the island's visitors don't know this as they drive straight to Padre Island via Harlingen thus completely avoiding the Port and Brownsville. Well, it's time to discover it!
WHERE I STAYED
Rancho Viejo Resort & Country Club

When I checked in, after a warm welcome from the staff I immediately felt at home during my stay at the historic Rancho Viejo Resort & Country Club hotel. The history of this property dates back to the 1770's when it was the significant part of the first settlement in the area and originally owned by the family of Don Blas María de la Garza Falcón, the Spanish colonizer of Tamaulipas and South Texas. Now it's a modern and lovely resort as well as a resident community.
It was not until the late 1960's that the site was developed as a hotel and country club which since then has become a favorite for Mexican nationals.The resort has passed through several owners, various remodeling and improvements such as the current ones by the Arguelles Family, owners from México.
First thing I noticed and enjoyed were its spacious facilities, the freshness of the green areas of the golf course, the lake water of the resacas all around stirred by ocean breeze off the Gulf to the east, the same breeze that shifted the fronds of the mature palm groves that are everywhere, creating a lulling aura.
These breezes came straight to my room at Rancho Viejo, making you relax the minute you walk in and the feel of the Saltillo tile floor right under your feet – is so refreshing. The rooms are Spanish colonial style and supplied with Mexican detail, zarapes and leather seats from México "equipales", I felt as if I was returning to my own finca, or farm somewhere in México or Argentina!
Breakfast @ Rancho Viejo
In order to go have breakfast at Rancho Viejo you have to walk a short distance away past the golf course, and over a bridge spanning a resaca, all under the lovely breeze again. Natural squeezed juices and an array of traditional breakfast food, such as machacado, eggs, salsa, homemade refried beans, Mexican breakfast potatoes with freshly brewed coffee. But the breakfast pancakes were first rate – the best I have ever tasted!

The pancakes were so delicious that I wondered if there was a  secret ingredient? My pancakes at home are never this good! Thirty minutes later the chef showed up not only with the secret ingredient but he generously wrote down the whole recipe! (available upon request).
Some of the waiters have been there  at the resort for generations and have memories of their special guests. As Rancho Viejo has its own Convention Center as well! Pop music icon singer SELENA performed and stayed at Rancho Viejo which is also a favorite place to stay for celebrities from México such as singer and actor Pablo Montero, actress Itati Cantoral and actress Verónica Castro who recently appeared in Netflix's series Casa de las Flores.The list is endless. 
I drove around the property easily as the Silverado was unexpectedly light and easy to drive despite its almost 22 inch wheels size tires. Further within the resort I discovered an unexpected retreat with a water cascade coming down at the end of a swimming pool. Refreshing.
WHERE TO EAT
Vera's Backyard Bar-B-Que
Mexican barbacoa is so good that it has a place apart from all other barbacoa in Texas. Traditionally called in Spanish "Barbacoa de Cabeza" (barbecued cow's head) which is a delicacy created by slow cooking and steaming the heads for 14 hours over mesquite coals in a brick-lined pit."The tradition stems from the region's 19th century vaquero-cowboy culture," said pit master at Vera's Backyard Bar-B-Que (2404 Southmost Boulevard),
It is served in tacos with freshly made flour tortillas and home-made garnishes. The result is such a sumptuous feast that people drive from all other towns in the Rio Grande Valley such as McAllen, and even San Antonio Texas (four hours away) to be there before 5 a.m. in order to be the lucky ones to get some before the days' cache runs out! And this year they received a James Beard Award!
"when they called and said that we had won the James Beard Award….. I hung up thinking that it was a joke"!, .. said owner Armando Vera… It was not until they sent an email to the city Mayor to deliver the message in person that we got the message through"

Another classic family place I checked in to eat was : The Vermillion a tradition since 1934. They are proud of their "Not fancy, just good food" restaurant, but their seafood is more than good! You need to try their best fried shrimp @115 Paredes Line Rd.
One of the locals new favorite is, if you fancy pizza & wine, Dodici Pizza & Wine at 1200 E. Adams St. – It irradiates a nice and happy ambiance. This historical building was built in 1883 for Juan H. Fernandez, a Spanish immigrant from Santander, Spain, and established a general merchandise store in this building named "La Villa de Llanes."
Dodici's is part of the new restaurants downtown reborn and already my favorite as well. Pizzas are freshly made right in front of you and the wine list is terrific.
Don't leave without trying the elegant pastries such as this Ruby S'mores dessert — a ruby chocolate and marshmallow ganache, vanilla cookie crumbles and dehydrated raspberry included! Award winning Chef Karla Espinosa is responsible for this creation.
Driving downtown one afternoon, (I guess I could have strolled instead, but as my vehicle had such a street-performance appearance I decided to take advantage of it), I encountered Rutledge's Burger Stand- 100 year historical marker.
A great place, hardly more than an alley between two buildings, and the hamburger was superb, the price still a little over a dollar!
Mr. Rutledge was the unofficial historian of downtown Brownsville, he could answer almost any question about the city! He used to welcome his customers at the red screen door of his burger stand speaking both in English and Spanish correctly.

That was a full day exploring Brownsville, historical sites and buildings. It got dark before I knew it, but thanks to the pick-up's full LED lighting across all lights, driving back through Rancho Viejo's the property was a breeze.
During the following days I attended the CrossRoads Festival and was able to see and discover other programs of interest going on in Brownsville, especially in the Ecological projects lead by women, such as the Blue Turtle Project. . 

BLUE TURTLE PROJECT
Blue Turtle Project led by Brownsville native Daniella Lopez Valdez, a guest speaker at CrossRoads Festival during Charro Days. Blue Turtle strives to not only to cleanse the ocean, gulf and waterways from plastic, but also to develop permanent recycling hubs to properly dispose of plastic pollution at its source".

"to date, with the help of the community, we have removed a total of 14,813 pounds of ocean plastic from our local waterways. "We also have helped establish a turtle sanctuary for the turtle nesting season"

– Daniella Lopez Valdez
There are many more incredible and new hip places in the city that I leave for you to discover yourself on your next trip to Brownsville. However, here are a few  you can start with
===========
8 THINGS TO DO AND SEE IN BROWNSVILLE
1 – GIRAFFES IN BROWNSVILLE .
 Plenty of brochures may list all the animals and amenities in the Gladys Porter Zoo. However very few times you read bout the woman the zoo was named after. She was the daughter of Earl C. Sams, former president of J.C. Penney. A beloved philanthropist and wildlife enthusiast and civic responsible woman. She arrived in Brownsville in the 1930's and helped to plan and stock the zoo. Gladys Porter received endless awards and recognition for her contributions to conservation and welfare of animals through the zoo.
Giraffes at the zoo

Gladys Porter
2/ COTAM – Costumes of the Americas Museum
COTAM embraces one of the largest collections of authentic  North, Central and South American costumes, complete with  petticoats, shoes, jewelry, headpieces and accessories, many of the costumes cannot be replaced at any price! – in one single place in Brownsville .
3/ THE KRAIGER HOUSE (NEUTRA HOUSE)
The 1937 Kraigher House. Designed by architect Richard Neutra originally from Vienna, Austria- (first on the left in photo) one of the most prominent and modernist mid-century architects.The house is a single-family dwelling built at 525 Paredes Line Rd. It is also distinguished as the first modern house in Texas – and it happens to be in Brownsville!

4/ DOWNTOWN WALKING TOUR @MARKET SQUARE
Downtown Brownsville has layers of history in almost in every block you walk downtown.  In this tour you will find interesting facts of history such as the Porfirio Diaz House (1875) @ 1325 E. Washington Street. Porfirio Diaz's rebellion or his "Plan de Tuxtepec" was formulated here, and carried out in Oaxaca, Mexico.
5/ LA GRAN PUERTA DE MÉXICO.
Also make time to cross the border and walk to the city of Matamoros -(yes, – you can actually walk there from Brownsville) to see another modern sculpture not to be missed is the incredible large and red color door in the shape of an "M" of México and Matamoros.
Designed by world wide known contemporary Mexican sculptor Sebastian, who identifies himself as an "sculptor of the street" because all his sculptures are found in the exterior and thus they are seen and appreciated by all.
6/ BIRD WATCHING
Brownsville has one of the largest bird & butterflies watching areas at the Sabal Palm Sanctuary. Established for the preservation of biodiversity with a varied flora and fauna. And it has a preserved plantation house built in 1892.
7/ SHOPPING @ LA MAQUILA.
This is a favorite local gift store in Brownsville for both men and women made from artisans and small businesses around the U.S and in some cases beyond. I liked their Mesquite bean soap bar and this Brownsville tote bag as a souvenir.
8/ MOUNTAIN BIKE TRAILS.
Brownsville was recently recognized as the Bicycling Capital of the Rio Grande Valley with the city's 64 miles of bicycle trails and on-street bike lanes -If you are a beginner like me, I would choose Monte Bella Bike Trail first! Brownsville is becoming a well-known center for healthy, environmentally-friendly activities.


==========
Brownsville Residents
I could not end this article without including about Brownsville residents with a certain luster, or swagger and accomplishment out of proportion to its size such as Julian Schnabel whom arrived there in 1965 when he moved with his family to Brownsville, Texas where he finished high school, now a world known artist and Academy Award nominated movie director often reminisce about Brownsville, and artists painter Ray Smith, surrealist, modernist, was born in Brownsville.
Also, celebrated american writers lived in Brownsville such as Nelson Algren, who ran a nearby gas station in 1932 and returned decades later to prepare his novel WALK ON THE WILD SIDE, Edward Anderson, author of THIEVES LIKE US which is now part of the Library of America and made into a movie twice, worked for the Brownsville newspaper and is buried there.
Including also actor, musician and writer as well as Rhodes scholar Kris Kristofferson was born there, and often talks affectionately of his home town in interviews, among many others. A former US Ambassador to Mexico city, native of Brownsville is Tony Garza who received the Águila Azteca from Mexico in recognition of his work to strengthen the bonds between Mexico and the United States. (This is the highest award that Mexico bestows on foreigners).
This city has also inspired songwriting by great singers and writers like Bob Dylan and Sam Shepard in their song "Brownsville Girl".

GET TO KNOW YOUR AREA
The best way to know you area, region of state is on a road trip with your family or on your own. Brownsville would be an excellent choice and nothing better than taking a safe and reliable transportation like a Silverado pick up truck. According to 2020 US News report Silverado is on top of the list of the most powerful and safe light duty pick-up trucks in the USA.

After coming back to Austin, coming from a neighborhood where Mercedes Benz – including mine – and Porsches are a common place, and Teslas and Ferraris are an increasing presence, and after driving it for almost a month, both city and highways roads, I can attest that the Silverado pickup stands up in a league of its own.
================================
As Robert Duval remarked for Interview magazine, after becoming a major fan of Brownsville while filming "A Night in Old México", second collaboration with screenwriter William Wittliff of Austin: "I I love working in Texas – especially that part of Texas – Brownsville."
Next, I wonder which other destinations I can drive to? I will tell you in a separate article. But please go and discover Brownsville first!
================
THANK YOU
Special thanks to General Motors for providing transportation to Brownsville, a 2020 Chevrolet Silverado Crew RST 4WD . and Rancho Viejo Resort and Country Club for its hospitality. Special thanks to Ranch Rider spirits for providing beverages during the stay at Rancho Viejo.

===================
SILVERADO TALES
This is article is Part 2 of Silverado Tales
You can read Part 1 of Silverado Tales here: http://larevistamujer.com/charro-days-high-spirits-on-the-border/