CECI JUNO: dazzling pop singer launches her new single «Después de Ti"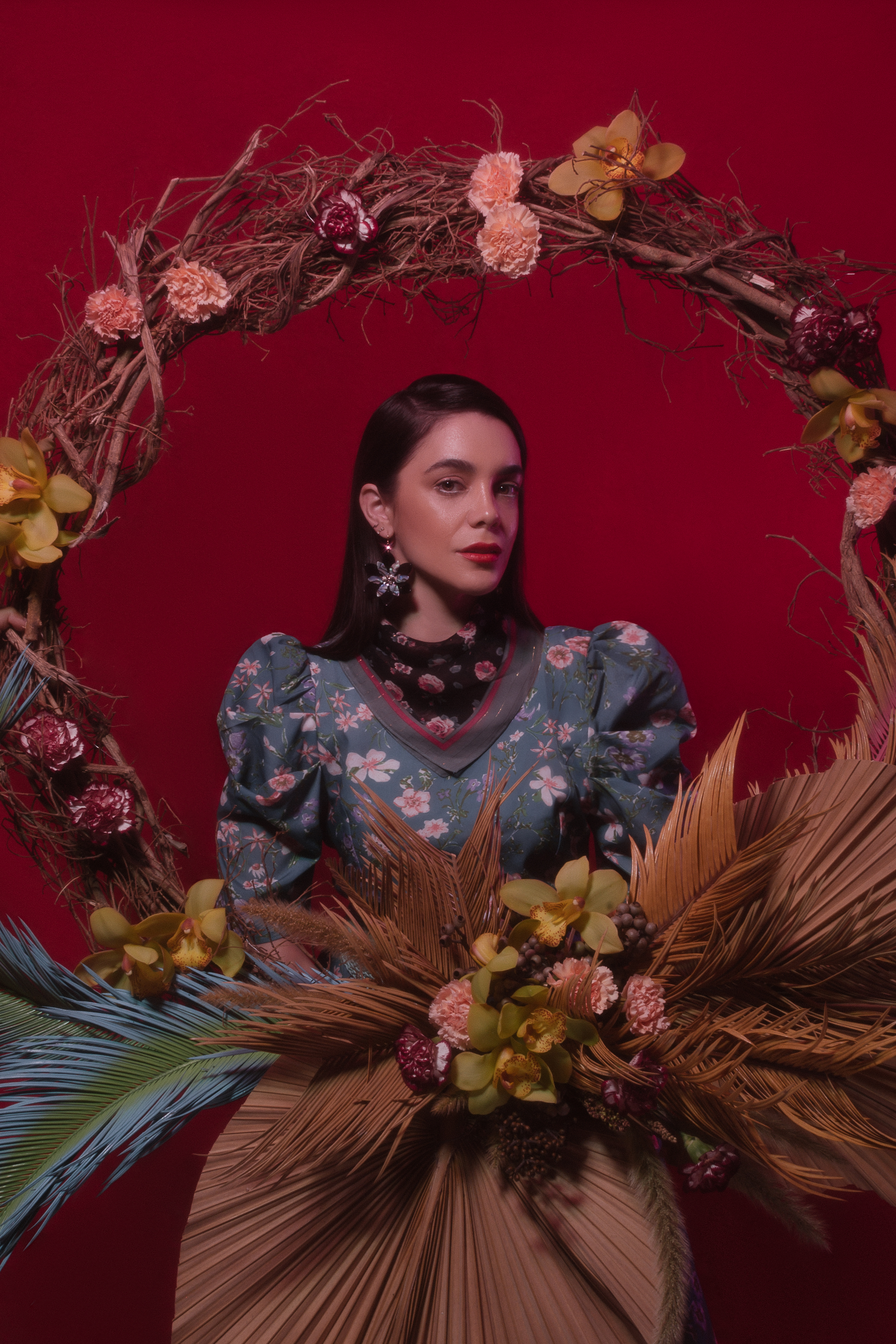 Por: Elsa Tovar
CECI JUNO is an Ecuadorian singer-songwriter and composer who was directly affected by the cancellation of SXSW in March 2020. However, we at the magazine are her fans and cheer the release of her new single «Después de Ti» from Guayaquil, the release being on April 17th. – a release to be celebrated even if we can't do it this year at SXSW.

Ceci Juno has dedicated her life to exploring music in its various forms, experimenting with different styles from pop and rock to R&B. She has been internationally recognized for her voice and her skills as a songwriter, and now she proposes a fusion of these styles combined with lyrics that focus on change and different stages of life. Her love of making music is obvious, songs made for herself and others that share her musical affinities.

We note that Ceci not only enjoys making music, but uses it in her work as a neurological music therapist, using music to help people of all ages recover from neurological disorders.

Ceci Juno has toured in Cuenca, Quito, Bogotá , Medellín, México City, Coyoacán, Monterrey, N.L. and Lima. This April 17th she will release her new single «Después de Ti». (After You)
SXSW Music Festival

One of Ceci Juno's dreams was to perform at the SXSW Music Festival in Austin, Texas.  However, after I had already arranged the appointment with her a few weeks before her performance in March at 2020 SXSW Music Festival, we had to cancel the interview.  Not so, the enthusiasm we had to see her sing for the first time in Austin. So we contacted her and in an exclusive interview she shares her story.
DESPUÉS DE TI (After You)

Hi CECI, IT'S A PLEASURE TO TALK TO YOU AND TO HAVE YOU WITH US IN OUR MAGAZINE, TELL US A LITTLE BIT ABOUT YOUR NEW SINGLE.

Thanks for including me in your magazine, nice to be with you in Austin, by means of this interview. It was very difficult to accept that we couldn't attend SXSW, but here we are! – I'll tell you about my single. -» Después De Ti» (After You) is a song that pretends to be a hymn to self-love. It's human to regret having behaved in a certain way or accepted less than we deserved in a relationship.
However, over time we realize that in each one of us we learned or acquired a quality that makes us the people we are today.
'Después de Ti" ' makes a special account of what we decide, promise ourselves, or give up when we leave a relationship that is not good for us. It's about putting ourselves first.
I FEEL THAT THE MUSIC ON THIS SINGLE IS A LITTLE NOSTALGIC LIKE A HOLLYWOOD MUSICAL STYLE OR WITH BROADWAYS MUSICAL TONES, HOW WOULD YOU DESCRIBE IT ?

Yes, indeed, musically, 'Después De Ti' evokes memories of Broadway shows or a Big Band but with a more Latin style, using a brass quartet as the main source, as well as layers of backing vocals, electric guitars, organ, and keyboards. I am the author and composer, but the production and mixing is in charge of Sebastian Barniol /Master Santiago Salazar.
MUSICAL EDUCATION
NOW COULD YOU TELL ME A LITTLE ABOUT YOUR MUSICAL EDUCATION.

Well, I've studied music all my life, but in short I can tell you that I started my musical education at the Conservatory at the age of five and got my degree as a Musical Technologist in Piano Studies at the age of 17.

Then I started my university career in Contemporary Music at the Universidad San Francisco de Quito and later I came to the United States to continue at the Berklee College of Music in Boston, where I graduated from the Music Therapy program.

During my studies, I attended clinics and master classes with artists such as Alejandro Sanz, Paula Cole, Jan Shapiro, Bob Stoloff, and Sean Slade.
SINGING IN ENGLISH
YOU SING MOST OF THE SONGS IN SPANISH, BUT YOU'VE COLLABORATED – AND SING VERY WELL- IN ENGLISH, IN MUSICAL ARRANGEMENTS FOR MOVIES SUCH AS LA-LA-LAND, COULD YOU TELL ME A LITTLE ABOUT this?

Yes, thank you, I've been fortunate enough to also collaborate with Sebastián Barniol, producer, arranger and pianist for musical arrangements under the name «Ceci & Sebastián», under which we released the video «La La Land Medley», which reached more than 34,000 hits on YouTube.
The video also won recognition from director Damien Chazelle and the Lionsgate company, producer of the Oscar-winning film, La La Land. We have also collaborated with a musical arrangements for the movie Beauty and the Beast Medley.
YOU HAVE PERFORMED WITH ARMANDO MANZANERO, ONE OF OUR GREATEST MEXICAN COMPOSERS EVER, IN A CONCERT, HOW WAS THAT EXPERIENCE?
It was a honor. In July 2017, I was selected as a guest artist for the opening concert that the world renowned master and composer Armando Manzanero would give in Guayaquil, Ecuador. Where I also shared the stage with him to perform two of his most popular songs. An unforgettable experience.

WHAT INSPIRES YOU TO COMPOSE?
My music is very inspired by the day to day, by the empathy between human beings, and by the experiences we go through. I want my music to be close, human, and to make those who listen to me feel less alone. I am very motivated by the idea that one of my songs can accompany someone who is going through a difficult time. I think that is also where I find inspiration: in making music for the common good.
MUSIC TO HEAL THE SOUL

YOU MENTIONED IN AN INTERVIEW THAT YOU USE YOUR MUSIC IN YOU WORK AS A NEUROLOGICAL MUSIC THERAPIST. HOW DID YOU DECIDE TO PURSUE THIS?

Well, I have always been interested in Medicine, in fact, I studied a year of medicine before I decided to be involved in music full time. It wasn't until I was at Berklee College of Music in Boston that I wanted to have a separate activity within music, such as music business or so.
But while taking classes there I realized that I could combine my love for medicine and passion for music in one: Music Therapy. Nowadays, I have this profession as well. I am splitting my time being a Music Therapist during the day, and a musician during the night! And I love it.
CAN YOU EXPLAIN WHAT THE MAGIC OF MUSICAL THERAPY CONSISTS OF? 

I do not use my music in my work as a music therapist, although writing it is definitely therapeutic for me. In the practice of neurological music therapy, the music preferred and known by the patient is used, as this ensures that the patient can establish meaningful associations and has favourable responses to treatment.
Many times, there are songs that remind them of happy times or important events in their lives, other times their favorite music is simply a great help in their motivation to recover.
WHEN CECI WAS ASKED ABOUT HOW MUSIC THERAPY CAN HELP SOMEONE THROUGH THESE TIMES OF QUARANTINE, SHE RESPONDED:
As with my music therapy patients, I would recommend that people who are experiencing anxiety or depression make a playlist of songs that soothe them or remind them of happier times. Music has a very special power to transport us to certain moments and to mitigate the difficulties of the reality we are living.

 «For me, music has been absolutely essential and indispensable to get through these days of quarantine in the best possible way. It is not only my most effective therapy but also my source of work. I have felt connected to it during my isolation.»

Ceci Juno
CECI'S FAVORITES
Favorite city in Ecuador: Guayaquil, because I was born there, but I have a special affection for Cuenca, it's a beautiful city full of art and delicious food
Favorite Food: Bolón de verde (or plátano macho). 
==========================================

When you listen to "Después de Ti" (After You), you feel a calm rhythm at the beginning, but little by little you begin to discover that Ceci's melodic voice reaches more complicated tones and increasing in intensity using all the instruments, leaving a strong impression with her melody. After finishing the song, I find myself humming Ceci's music and words because "After You", it stays with you. 

==========================================