Cristina Tzintzun, Latino vote advocate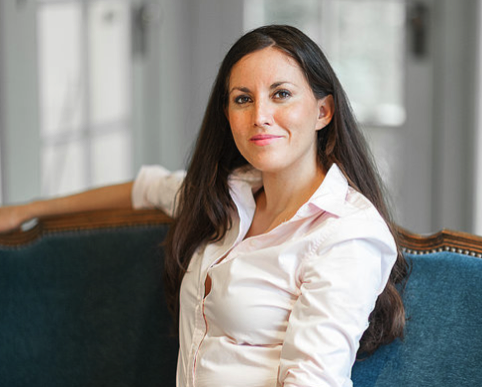 The emerging voice of the Latino vote and  leadership in Texas.
Cristina Tzintzún is a nationally recognized advocate and leader in the Latino community. She was named a "Hero of the New South" by Southern Living Magazine and hailed by the New York Times for her success with the Workers' Defense Project (WDP). She was named a "Changemaker" by the Texas Observer magazine and her work has been featured on NPR, USA Today, Univision and MSNBC and later actor Alec Baldwin himself called her to congratulate her. She has been named Hispanic of the Year by The Austin Reporter on December 2018. Her passion for helping others is so fierce that she never hesitated to stand up to the extent of being arrested on two occasions defending migrant workers rights.
Founder of JOLT, an organization to increase the participation of young Latinos in the democratic process in Texas, and organizer of the protest of young Quinceañeras at the State Capitol in Austin, against SB4 called the "prohibition of  Sanctuary Cities" in 2017. Cristina helped the girls with a choreographed dance and music to make the protest, which brought local and national attention in many publications such as the US Vogue magazine. She is also co-founder of Movement Mujeres, a women's leadership project. Her mission: To help Texas build a stronger democracy and ensure that everyone's voice is heard in the democratic process.
I  interviewed Cristina at the JOLT office in South Austin on a winter morning, where it was a pleasure to converse with Cristina, she responded to my questions in an excellent Spanish.
You had to come from Ohio to defend human rights in Texas. How was it to grow up in Ohio, so cold!?
I don't like the cold! (Laughter). I was born on a January 8th in Moxahala, Ohio and grew up in an environment where there were not many Latinos. However, my parents always instilled in us the pride of being Mexicans. In Ohio there is a large community of migrants from Oaxaca. They arrived in the nineties because after the NAFTA treaty the demand for coffee production decreased due to the demand for coffee imported from Vietnam. The Oaxacans came there, to Ohio, because the weather is cold as in the coffee Zapotec hills.
Where was your mother born?
My mom is from the state of Michoacán. My dad is American, from the times of the hippie movement, an American who traveled to Mexico often, where he met my mom. Later they come to live in Ohio, where my mom started a silver jewellery business with silver from Taxco and handicrafts from Mexico, where she took us every year so that we learn Spanish. My father's surname is Costello and Tzintzun is the surname of my husband Manuel who is from Oaxaca.
Have you always been attracted to pursuing social justice from the time you were in school?
We grew up with that mindset since we were kids. For my parents, it was very important to fight for human rights, protect the ecology and fight for job equality. For example, every time we were paid for some work or the other, we were required to donate 50% of our income to people in need. The first books I remember my dad gave me were about or by  Martin Luther King and Malcolm X. So at school I usually write or participate in activities related to that.
How did you come to Austin?
 I felt that I had to be closer to Latinos in order to help them. One in five Latinos live in Texas. My dad suggested I come to Austin, so I packed a suitcase and I came to Austin alone. Since I had no family or place to stay, I decided to find room and board at the youth hostel where I paid for my lodging with cleaning jobs. Then I found work and I was able to rent an apartment and eventually went to the university.
What did you want to study? 
I studied a career in Latin American Studies and wrote my thesis on the history of Oaxacan migrants in the United States. When I was still a student I founded and worked on the Labor Defense Project, a non-profit organization dedicated to improving the working conditions of low-income and undocumented workers.
What motivated you to start defending the workers in Texas?
When I was 17 years old I started to assist in defending the rights of migrants in general, but most of them come to work in the construction industry. One in two are undocumented, so I felt I could help them make a favorable change and I did it for 10 years.  
Were you in Washington DC for a while?
After getting married, we went to live in Washington DC, I got pregnant and missed Texas very much, so we returned to Austin. During my sixth month of pregnancy I founded JOLT to promote the participation of young Latinos in the democratic process. We had a son we named Santiago and his Tarascan surname is Tsanda and means ray of light. Now I am focusing my efforts on promoting JOLT and I am also co-founder of the Women's Movement project (Movimiento Mujeres), a women's leadership project.
What is the Women's Movement project?
Latinas are part of 40% of Latinos in the Texas population and are still treated as a minority. This organization was born to help other women of color to participate in the democratic process and leadership and for those women to have greater representation. We wanted to use the term "women of color" to include every woman who has roots and cultures from another color. We started on November 2018 in Houston, Dallas, and Austin. 
What is the fellowship offered by the women's Movement project? 
It's a four-year fellowship in order to start the program. Training is given every three months, with two intensive days of training  and workshops. The scholarship includes a ticket to come to Austin, and if you come with children, it includes a daycare fee. It also includes $1.200 dollars per year. Support is provided in social networks, and knowledge and access to resources to serve in a community found in the city. 
What do we have in the future of Cristina Tzintzun in the next 5 years?
We want to do more important events like the Quinceañera protest at the Capitol in Austin, against SB4 on Capitol Hill in 2017, to prohibit police officers from asking people about their immigration status during an arrest or legal detention, such as a simple routine traffic stop. 
The interesting fact is that Latina women between 18-24 years go out to vote 25% more than men, and more than any other ethnic group. We want to undertake a campaign to register young Latino voters in states where they have their rights but do not exercise them. 
By the year 2020 we will have 300,000 Latino voters and if we can get them to vote, this will produce a "shock" in the political system and in the entire nation. That's why we named the project JOLT.
---
After the interview I could not help but feel re-energized. Cristina's spirit and vehemence for emerging the Latino vote and leadership of women in the community was refreshing and assuring.  She humbly thanked me for going to see her and provide this interview.
To know more about Cristina's innitiatives:
Web: www.jolttx.org y www.movementmujeres.com
Facebook: @jolttexas y @JoltInitiative

 And to follow Cristina:
Web: www.cristinatzintzun.org
Facebook: @TzintzunCris
Instagram: @cristinatzintzun