Kahlo's House and its Mission to Support the Mexican Art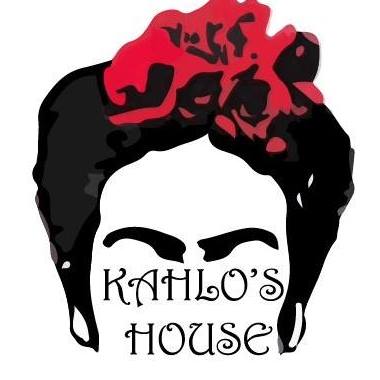 By Daniela Rodriguez
Kahlo's House Mexican Boutique and the woman behind it, Laura Zapata have a noble mission: to support Mexican art. We can all agree that the idea of having our own business and being our own boss sounds attractive and even though nowadays more people are fulfilling this dream, it is not easy. This involves long hours of tiring endless work.
Kahlo's House started this way, as a dream, and now it is a boutique with high quality articles to which they incorporate elements created by the magic hands of our Mexican artisans.
A CONVERSATION WITH LAURA ZAPATA

I had the chance to sit down and chat with Laura Zapata, the owner of Kalho's House, a boutique that focuses on selling items that promote the new Mexican design. Here is what she said about her business:
D: Hello Laura, thank you for agreeing to this interview.
L: Hello Daniela. On the contrary, thank you for the invitation.
D: Tell me Laura, How does the idea of this boutique emerged?
L: Well, when I was living in Mexico I worked for many years at an airline where I had the opportunity to travel and get to learn more about my culture and appreciate our beautiful Mexican artisan work. I later got married and we moved to Austin.
After a while, I decided to start a small business. I have always been an art fan, especially art from my country. At the beginning I wanted to open an art gallery, but I did not have the necessary funds. I started researching and found similar businesses that operate online.
At first, I thought about promoting only items from my home state, Chihuahua. However, a friend mentioned that in Mexico Mexican boutiques were becoming popular. They promote clothing, shoes, jewelry, mexican art among other things. Besides, they were also trying to promote the new Mexican design.
This is a trend from young designers who are trying to help artisans by using traditional handmade items in their designs with the overall goal of preserving and promoting the artisanal culture and encouraging the economic development of these communities. By doing this, they hope to integrate hand-made to your everyday outfits, which I found interesting.
Plus, something that caught my attention about this movement was what one female designer shared, 'there is no tradition without innovation'. As you can see, I liked the idea and started to look into it and contacting potential providers. That is how Kahlo's House emerged.
D: How interesting. How did you realize your boutique could help indigenous communities?
L: Actually, it is not about helping indigenous communities in specific. It is to help Mexican artisans in general, whether they are indigenous or not. This is set among the goals and objectives of the new Mexican design. Often, these artisans end up selling their products, which took them months to make, for almost nothing and that is terrible.
When it comes to Lolkina, she collaborates with a group of artisans from the Mayan communities in the state of Yucatan and we are the official distributor in the United States.
There are jewelers who work with artisans who make Talavera Poblana and others on Oaxaca and so on. For handmade and embroidered clothing, I work directly with a cooperative from a small community in the state of Chiapas. They are 120 artisans, mostly women.
I also work with an institution in the state of Chihuahua that promotes ceramics specifically from Mata Ortiz. I personally cherish the beautiful work these artisans make and I am aware of the time and dedication their work takes.
Many of them only have the income they receive from their products to rely on. Thus I prefer to work directly with them and not buy from resellers because they will benefit more.
Moreover, I think it is important to show them our respect for their work by paying a fair price.
"Someone once told me that women in general do not launch a business just thinking about getting rich but that we always try to do something for others. I think that is true" – Laura Zapata

D: But I am sure it took a long time to plan this. Or am I wrong?
L: To be honest, I did not think about it too much I am very impulsive. I started planning with my husband and doing research to see what the new Mexican design was. The first thing I did was make some purchases of the products I was thinking of promoting and test to see if people liked the product and if it sold. The first times I hit brick walls but with time, I am learning.

D: How did you start to promote yourself?
L: Well, our first chance was given to us by Voces Latinas, a non profit organization that promotes Latin American art. We also count with the support of the Mexic-Arte Museum and their Artisan Mercado, Emma S. Barrientos Mexican Cultural Center where we have been invited to participate in several of their events.
We have also had the support of local entrepreneurs who have helped us with promotions such as, Qué Pasó Paisano, Conversando con Nélida, Los Chilaquiles and Licha's Restaurantes among others.
D: Did you face obstacles that made you think Kalho's House was not going to be a success?
L: Well, I do not see them as obstacles. They are challenges. And yes, I had and I keep facing them on a daily basis but I am very stubborn. I have worked more now than at my previous job.
LAURA'S CHALLENGES
The language
First of all, I have a few years in this country. Mastering the language is an everyday challenge. That is why I need help preparing our posts in English for our social media.

Knowledge on the US market
Second, although my previous job was in sales and customer service, I did not know much about businesses and how to manage them. I had the opportunity to take some courses at The Hispanic Alliance, an institution that among other things, gives support to entrepreneurs.
Social Media
Even though I had knowledge regarding sales, I was clueless on how to sell online. I did not know anything about social media and how to use it to attract potential clients so I had to learn; I took courses and I kept moving, this is a never ending learning experience.
Limited Funds
Another big challenge is the limited funds. As a small business you have limitations that large distributors do not have and it is difficult to compete with them.
There are many challenges small businesses face everyday and there is no guarantee you will succeed. It is an everyday struggle, many work hours and you never stop learning.
I have the fortune of knowing many successful female entrepreneurs who never had the chance of obtaining a college education, but that has not been an obstacle for becoming successful thanks to their dedication and work.
All my respect and admiration to them because when you start a business you do not know whether it will work or not but regardless of this, they still go for it. Just like them, I have faith and an open mind.
Mexican Hand Woven &
Hand Embroidered Tote Bag

Mexican Beaded Crystal Hoop
D: I am glad to know you are optimistic about the future. What does the future bring for Kahlo's House?
L: Well, we hope to keep promoting our boutique through public events. In fact, we have already agreed on some events and well others had to be cancelled due to the situation with the Coronavirus Epidemic.
One of the events is that we actually started a new phase with Artisan Mercado. We are now part of this market and we are going to be having our presentations at La Peña Gallery.
I take this opportunity to thank the Artisan Mercado as well as La Peña Gallery for this opportunity. This year we will also introduce new collections on our online store, well in fact we already started to work on one of them.
D: Can you tell us more about this new collection?
L: Yes of course. As you know, we are promoting the website on various artisan events in Austin and cities nearby. Through these events we have had the chance of meeting many local artisans and their incredible work. We are trying to find a way to support them and promote their work.
For now, we are promoting the work of local artist @tag_plus_art who makes beautiful hand drawings with pencil and pen and it's been working really well.
D: Finally Laura, why did you take Frida Kahlo's name?
L: Well, besides the fact that Frida Kahlo is widely recognized for her art and is a symbolic figure of Mexican art, she fought for what she wanted just like I am.
"I chose her name because she is a fighter. Her disability and health problems did not limit her. She never gave up."
D: Laura, thank you so much for your time and I wish you the best.
L: Thank you Daniela and it's been a pleasure to collaborate with such a professional lady.

For more information about the boutique or its owner, you can follow them on Instagram as  @kahlos_house_mexican_boutique 

============================================
SUPPORT MEXICAN ART AND VISIT KAHLOS' HOUSE HERE: www.kahloshouse.com
AND TAKE ADVANTAGE OF 15% DISCOUNT ON ALL REGULAR PRICED MERCHANDISE DURING THIS MONTH OF MAY!
JUST USE THE CODE: MUJER.
=====================================================================