KIKI WOLFKILL AND THE HALO OF SUCCESS IN VIDEO GAMES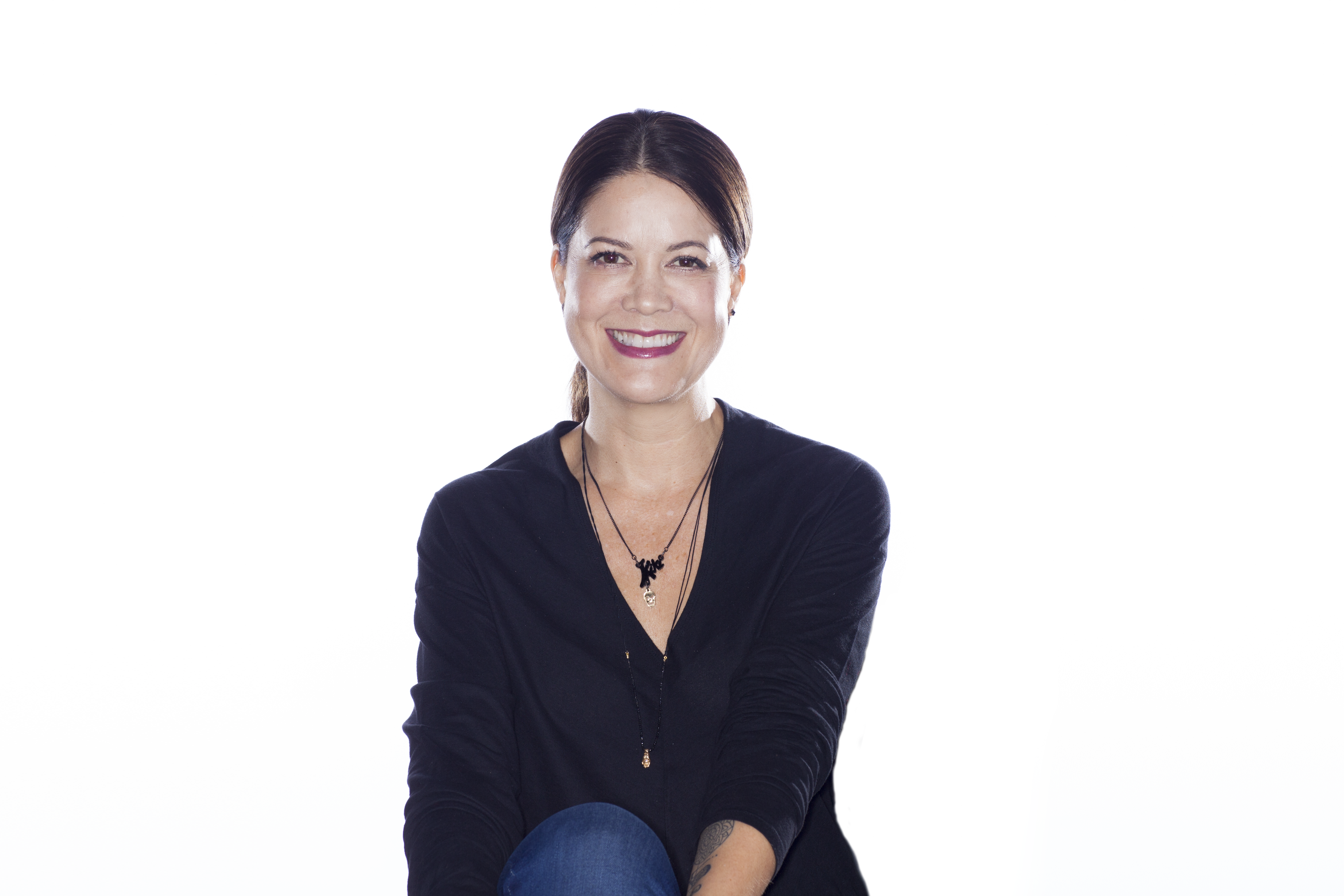 By Lilia Davis
WHO IS KIKI WOLFKILL?

Kiki Wolfkill is responsible for building the internal game team for the science fiction video game series owned by Microsoft Studios.The Halo 4 game had 220 million sales on the first day it was released in 2012 on Xbox 360 Microsoft. Kiki Wolfkill continued to work with Halo 5 and set a new record with $400 million in the first week on the market. She continues to work on the most anticipated release of the year: Halo 6 and the Halo TV series in Showtimes in 2021.
Kiki Wolfkill is Executive Director of Halo Transmedia at 343 Industries. She has been named one of the 10 most powerful women in videogames by Fortune magazine and in 2017, one of the 100 most creative people in the Fast Company business.
She never thought she will be in the technology and video game industry, coming from a high-performance car racing background family and a professional race car driver herself, and after having studied documentary film making and art. A surprising career for a woman who commented: «When I was little I was not good at math.»

SXSW VIEOGAME FESTIVAL

I had the pleasure of meeting Kiki Wolfkill during the SXSW Gaming Festival 2019, where she was a member of a panel focusing on diversity in video games, What attracted my attention most was that Kiki was well spoken on the subject and always had very concise answers.
At the same time I felt that she was giving support to those who needed it. That and my observation that she had a Hello Kitty charm hanging from her backpack during the panel discussion.

A few months later I was fortunate enough to schedule an appointment with her – which we kept rescheduling due to her extremely busy agenda with the coming launching of Halo 6 Game this year 2020.
I really enjoyed talking about her point of view regarding diversity and balance in the workforce, her bi-cultural upbringing, Steve McQueen, race cars, Hello Kitty and SXSW Gaming panels.

BEGINNING WITH MICROSOFT

Were video games your goal, or did you just gradually evolve into them, while working at Microsoft?.
I kind of fell into it – so lucky- even though- I played games, I really wanted to be a documentary filmmaker, inspired by my father who was news cameraman doing film documentaries for NBC News in South Asia, and was awarded the Medal of Freedom by President Kennedy after surviving 15 months as a prisoner in Laos.
I didn't even know this career existed. Otherwise I would have chosen it, instead I did digital videos and a job opportunity came up doing that, it was with some video works for Microsoft games.
I also have a minor in art, so this job opportunity came up to work in Microsoft elite games and they took a chance with me.
CHALLENGES IN VIDEOGAMES
What do you like most about this job?
What grabs me the the most is the constant challenge with technology, and I get to tell stories and work on art, and I am creatively challenged with what I have learned about computer tech, even things that I didn't know what I was capable of.

Coming from a high-performance car racing background family, another male dominated industry, how did you evolve into video games development?
I always find focus on things that are challenging – this helped, I grew up in car racing and was introduced to it at a young age, it never occurred to me that I should not be doing it, I just did it.
The same in the development side I was so excited to have new challenges and just wanted more, I was hungry for it. So I did, I always jump first and then think later.

MENTORING
Most people recommend having mentors when you start in a new industry. Do you think it really matters?
I think mentorship is incredibly important. But it takes a lot of different forms. When I came to Microsoft I didn't know what it meant. But I was really lucky that both of my superiors were women and got mentoring for free! I did not seek them out, but I found them, they helped me navigate what was a little bit unknown- I was very naïve.
Now today I think it is critical – you need it early but most importantly, at mid career, because you can lose focus of what it means to move up in a career, and it's hard to navigate. It's valuable to have one to help me how to figure out how to be more inclusive, and conceptualize how you feel.
WOMEN IN VIDEO GAMES
Do you feel that the doors are opening for women in thevide game design industry?
I think so, however, there are still only a few successful women in this industry. Many video game publishers and developers are pursuing programs to increase the diversity of their workforce, and now, specifically, the percentage of women in the video game industry has been growing.
And while the development pipelines for students who are in university video game design programs are becoming more diverse, the video game industry is at an opportune point in time to open its doors even wider.
DIVERSITY AND BALANCE IN WORKFORCE

From your own prospective do you feel the female community in video games – as developers, directors and as players – has grown in equal proportion…. in terms of representation?

Well, I think we have more females that play games than females video developers, I feel that we have to change that. And some corporations are already working on it.

What do you think are the main challenges in creating a more balanced workforce and development teams?
Availability of tools is one. Also the indie game scene has been an amazing way for different voices to come to the game creating process. A group of seven -ten people can come together and put different type of content out there. It doesn't have to be a billion dollar success.They don't have to rely on giant corporations.
«The goal is to achieve a culture where diversity is the norm first, and not a number to be achieved.» –

Kiki Wolfkill
Corporations and companies are starting to think what diversity really means- what the hiring numbers mean, how to nurture and support a diverse group «The goal is to achieve a culture where diversity is the norm first and not a number to be achieved» says Kiki Wolfkill
BALANCE IN THE LABOR FORCE
What do you think are the best practices to accelerate change and increase the diversity of the video game industry?
I feel that nourishing and supporting diversity is important. But it's more how to change the culture, – more of how to respect each other and ensure every voice is important. That takes training. We all have behaviors that we didn't know what we are doing. Also, maybe taking more risk in hiring inexperienced people vs experienced people.
CULTURAL INFLUENCES
Growing up in a bicultural environment with a Chinese Mother, and a race car driver herself, and Pennsylvania father of Dutch heritage – how do your past experiences influence Kiki Wolfkill in the present?
When I was a child we didn't talk about mixed races – ethnicity. I was brought up more Chinese than Caucasian, more with Chinese culture and food and traditions than others. It was always a little different, for example, I ate with chopsticks – when other people came to our house and it was difficult.
«Bi-cultural is no longer to simply check a box of ethnicity...»
I always find it interesting while I travel in Asia, and find out that I am a little bit of an anomaly, you find your ground – it creates confusion internally – as not fully part of Chinese or Caucasin cultures. – there is a culture gap. Now, I feel this kind of experiences help me feel comfortable playing in two contrasting spaces.
CAR RACING AND STEVE MCQUEEN
In an interview I read that Steve Macqueen was a friend of your father, also a race car driver, and your father's best man at your parent's wedding. Did he influence you in any manner?
Steve McQueen was a friend of my father, but unfortunately I didn't spend time with him. Both my parents loved their life with a lot of adventure and passions. I remember my father used to go out in the desert with Steve in their cars, to live adventurously, and that was passed down to me. Living the life I want for me.
Did race car driving gave you a competitive edge in the work you do?
Yes, I think I believe in being competitive, and as I mature I try to help see the healthy things of being competitive. I have a drive to excel but have also developed this build muscle, to stay calm and clear headed when there is a lot of chaos around you. And also being able not to be paralyzed by fear – and instead using it.
SXSW Gaming Panels

Being part of panel is growing in importance for the game industry all over the world. You have spoken at two SXSW Gaming Panels, also in Reboot Develop Blue in Dubrovnik, Croatia and GameDaily Connect, and perhaps even more while I write this article. What do you feel is important about speaking at these game festivals?

For me, I feel like I am so fortunate to have the opportunity to speak, and what I care about when I do that is that am I helping someone in this area. And make them feel that they are not alone and be supportive. So you get to have a broad audience, and if there is something I can say or offer to help them go the next step or feel support, that's important.

PERSONAL
What is the hardest lesson you have to learn?
I have learned a lot of hard lessons. Not the hardest but more important is – my tendency to jump in without thinking about it.
And I can be really focused, and passionate about what I do – but sometimes it puts blinders on me and let me ignore inappropriate behavior and not take charge. I say to myself: "I just keep going and is not going to bother me" while I should help create change and not just ignore a situation.
As Executive Director you carry a large responsibility over your shoulders, but also you have a balance between enjoying work and enjoying life, such has having a sweet spot for Hello Kitty and high heels, do you have any other hobby or fact that most people don't know about you?
(laughter) I was a tomboy that turned into fashion and I am obsessed with very cute things, Japanese culture, driving fast, gorgeous designer shoes, great purses and great changes. Also my favorite color is green but sometimes is blue, undecided. And I love my dogs!
Finally, what is your favorite country or place in Latin America?

I have been in México City many times, when I was racing cars professionally and also for pleasure, I love being out by the beach, I really want to go to Tulum, and Brazil next. I also love the Circuit of the Americas track in Austin.
=========================================================
And so our conversation ended. When you finish a conversation with Kiki Wolfkill, you feel as you are floating in air lifted by all her energy and that everything is possible. Just do your very best and act on the opportunities that land your way.