LARISSA DAVILA. Business consultant.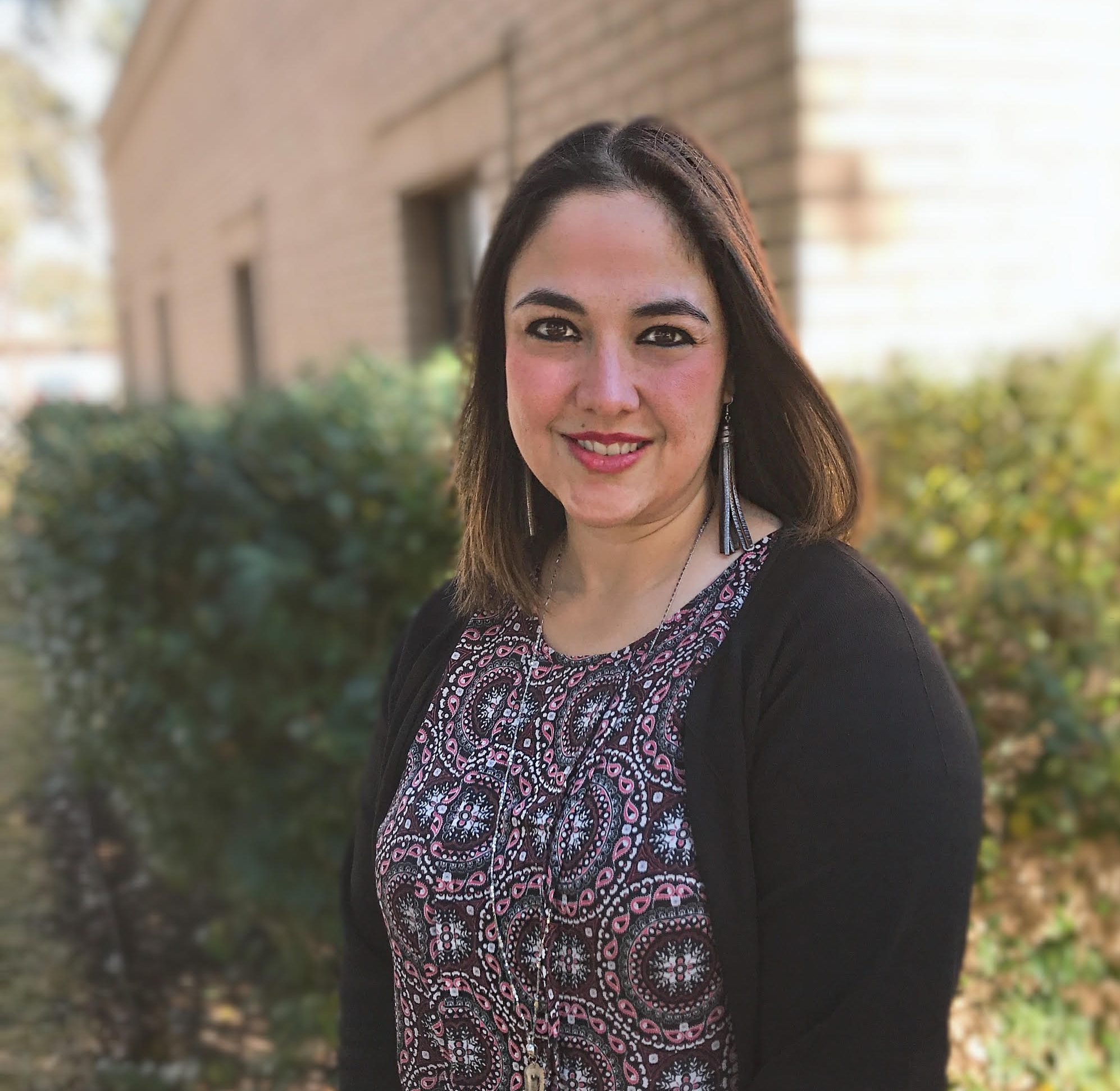 Consultant for women to become successful in their businesses
By: Lilia Davis
Larissa Dávila is founder and CEO of the company BCO Consulting Group and a professional speaker of business affairs. Her passion is to help the community in the development of women through small and large businesses, education, culture and the arts. Her company BCO Consulting Group was nominated as a finalist in the Facebook Rising Stars Awards of the Greater Austin Hispanic Chamber of Commerce. She participated as a professional speaker at the largest entrepreneurial convention in Latin America, INCMTY 2017, with the attendance of 18,000 people in Monterrey, Nuevo León, Mexico. Eighty percent of her clients for services as a consultant are women and she thinks your success is her success.
---
Larissa Dávila, has something very special to celebrate this 2019 year: the four year anniversary of her company BCO Bilingual Community Outreach, providing services in the community to businesses in Central Texas. Born in Laredo Texas, with Mexican parents, she received  full scholarship at our Lady of the Lake and Notre Dame University, but her father was very traditional and did not allow his daughter Larissa to go to school outside Laredo. So resigned, she attended Texas A&M International University and studied a bachelor or Business Administration with a concentration in Management, a degree that she received in 2006.
From a young age Larissa stood out by her skills as a business manager and her excellent work. At 22, she was the first woman at Fedex Ground Corporation to receive a promotion in logistics management with 45 men under her command, a position she refused because she felt it was a big challenge for her.  However its main client was SONY Corporation; and that same year she was offered a Supervisor position, a position that  attracted attention and some questions at first for Larissa being so young and a woman with little experience. She successfully managed to increase the percentage of customer satisfaction from 33% to 98% a percentage she achieved in the second trimester of being employed and  that she maintained until she left the company.
Things were improving for her, however by 2007 when the violence that began in 2004 at the México-US border at the two Laredos, Texas and México, affecting a large number of Mexicans, the border became unbearable for some and dangerous for many. Larissa then decided to go somewhere else and be safer, and so Larissa arrived in Austin Texas.
In the Austin area, she started from zero until she worked in international markets, including Canada, México, Central and South America, Europe, Africa and Asia. She has an ISO internal Auditor Certification, or International Quality Control Certification attained in Vancouver Canada 2007.
Small women-owned businesses are growing in the United States
At first glance, it might seem that America's small-business sector in general is in decline. However, some statistics show that small businesses are expanding operations and, especially those owned by women, which are seen to be growing and not just surviving. Evidence of this trend is found in the results of an American Express study that shows that the female entrepreneurial spirit grew by 114% between 1997 and 2017.
The good news is that currently women own more than 11.6 million companies in the United States. These firms in total, employ almost 9 million people and starting in 2017, generated $1.7 billion. Things in general are improving markedly for small business owners.
 With this encouraging news for women, we talked with consultant Larissa Dávila, founder and CEO of BCO Consulting Group, which has more than fifteen years of experience in business consultancy. We met one afternoon in a café, a little before Christmas and you might say, we "consulted" over associations or partnerships in business.
With your great work experience you could continue with your career in a large corporation, what motivated you to start your own business as a consultant?
After working in several logistics companies in the Austin area, I decided to take a sabbatical year and only volunteered at several non-profit institutions and organizations to help women. Seeing that many people started asking me for help in business, I decided to start my own business as a consultant. There was an intersection between applying my knowledge and experience helping people and receiving an income for doing it. This is how BCO Consulting Group was born.
What do you think is the first thing someone ought to do when inviting a partner in to start or to later reinforce your business?
I would advise that before inviting someone to make an alliance or association of any kind, you should get as much information about them as possible. Investigate thoroughly the potential partner, investigate the trajectory of her/his business experiences, credit record and even the criminal record is worth looking into.
I think that when you start a business, or a project sometimes you haven't discussed enough or talked openly with the people who are going to be your partners. The issues should be treated seriously even when the project or association includes a non-profit company or a non-governmental organization (NGO).
Is it advisable to partner with a friend or family member who needs a job?
This is a very personal situation for everyone, but I would advise that even if you have known a person your entire life, personal relationships and professional skills are very different. You can invite in your best friend who appreciates you and wants to support you in your project, but that does not mean that she or he will be a good partner when working together and instead of helping you, she or he will hurt your business. It is preferable to avoid that situation or rather to clearly establish the expectations of each partner before starting your project.
What do you think are the main causes when new businesses sometimes don't work?
Through my experience as consultant, I've seen one main cause is that company activities are not properly delegated. For example, one of the partners does 75% of the work, while the other only does 25%, and if the earnings are divided equally, it is not fair to the partner who works more. 
When you talk about delegating activities, such as accounting, do you take into account the experience or education of the partner? 
Both. For example, if we are going to hire an accountant, we have to verify that they have the proper studies and certifications. If you are going to hire or partner with a person who studied finances, it is important to understand that having studied finances or accounting does not automatically makes her or him a good accountant, or that such person knows how to make the best financial decisions.
Independently of this, I advise drafting and signing a legal agreement for all associations or partnerships, in the event that they shall include a dissolution clause that is fair to all of the interested parties, in the event of deciding to terminate the association.
Do you have any anecdote from a client who has benefited from your advice?
I have many success stories throughout these years as a business consultant. One of my clients has been with me since 2016, Yolanda Rodríguez, owner of a beauty salon, Yolis Hair Salon for example,  wanted to increase her current business. We did several market research surveys to discover her target market. Then we renewed her website a couple of times, we trained her personnel and we planned growth strategies and we achieved her goal. Her business has now grown a lot. The most important thing is that our clients feel assured and confident enough with us to share their growth plans.
Good news
So don't be discouraged, all of this of course doesn't mean that opening a business with any of these people will lead to failure, but the risk is much higher. With a small strategy and a lot of passion, small and medium-sized companies can achieve higher levels of profit.
Keep in mind that according to a study conducted by the Minority Business Development Agency, the number of Hispanic-owned businesses in the U.S. increased by 46% between 2007 and 2016. So don't wait any longer to bring forward your feminine entrepreneurial spirit and take heart, start the business that you may have dreamed about during this new year.
---
If you would like to receive an analysis of your future business or your current situation, you can contact Larisa via email: larissa@BCOConsultingGroup.com, or by phone at (512) 636-6381.
The first hour of consultation is free by mentioning this article! Good Luck!
For more information about Larissa's consulting firm visit BCOConsultingGroup.com