MANDARIN DESIGN LAB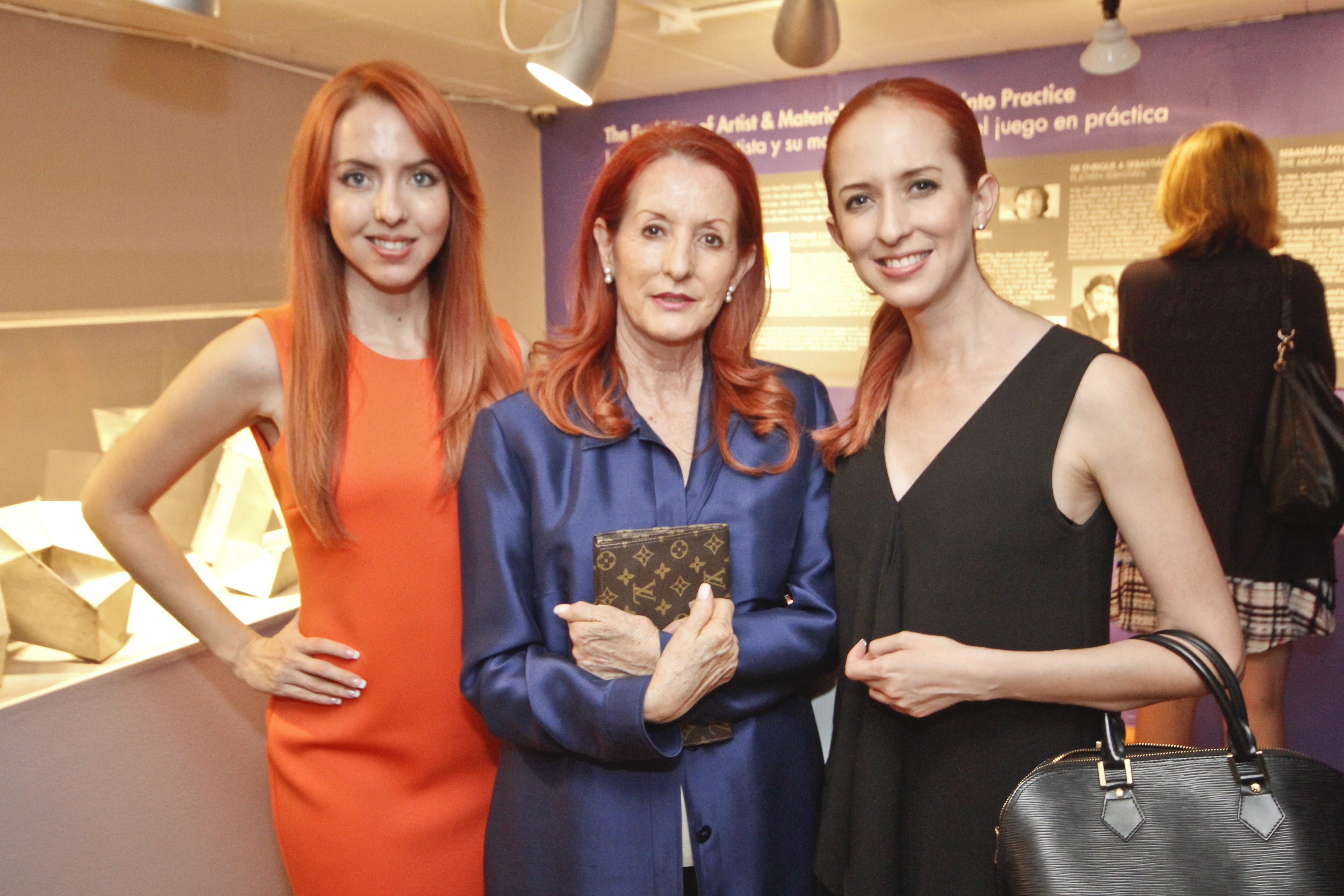 WE CELEBRATE THREE WOMEN AND THE BEAUTY, ELEGANCE AND WARMTH OF THEIR FLORAL DESIGNS ON THIS MOTHER'S DAY.
This story begins with the young sisters Sofia and Victoria Avila, on their first trip overseas and once there wanting to send flowers to their mother could not find anything they liked. Later on, and with that inspiration they started a floral design business in Austin, Texas while still attending school. Their business Mandarin Design Lab has become a full-service decorating design firm. Their designs are admired at prominent artistic events including the recent celebration of the opening of Ellsworth Kelly's permanent installation at the Blanton Museum of Art, and other events involving dignitaries all over the United States. Their designs have been featured at international events in Mexico and during the Olympic Games in China. We interviewed Sofía Ávila on the occasion of this year's Mothers' Day.
WERE YOU BE ABLE TO SEND FLOWERS TO YOUR MOM DURING THAT TRIP?
No, we didn't! The options were limited and expensive for what they were. We thought, "if we send her those flowers, instead of thanking us, she will say, 'Have I not taught you anything?'"
WHAT DO YOU THINK IS THE GREATEST FRUSTRATION WHEN PEOPLE WANT TO SEND FLOWERS TO THEIR MOMS?
Unfortunately, people wait until the last minute to order flowers. Many places no longer have the capacity to take new orders with the date so close, so I advise you to order your flowers with as much anticipation as possible!
DO YOU THINK YOUR MOM HAS BEEN THE MAIN FOCUS SINCE THE BEGINNING OF THIS BUSINESS?
Definitely. We decided to start our company inspired by giving her a gift, and she is a continuing source of inspiration.
WHAT DID YOUR MOM SAY TO YOU WHEN YOU DECIDED TO START YOUR FLORAL BUSINESS?
She laid down very clear rules to us. We were very young, so she warned us that school came first! We could not open a flower shop or leave school. If we wanted our own business, we were going to have to do it from home. When she saw that our commitment to go forward with the company was serious, she joined the team.
WHAT DO YOU REMEMBER ABOUT YOUR MOM WHEN YOU WERE YOUNG GIRLS?
That a hug from my mom cures everything! Seriously, she gives the best hugs in the world. Although she was always very strict, she is also a very warm and consenting mother. We also remember her unmatched elegance, sophistication, strength of character, and her steely determination all blended together with her unwavering love for her family always.
WHAT HAS BEEN THE MOST UNEXPECTED FLORAL ARRANGEMENT THAT HAS BEEN REQUESTED FROM YOU?
Once we were asked for a last-minute birthday arrangement for the then first Texas lady Anita Perry. This order was from a friend of Anita Perry's whom had forgotten to send her flowers. The friend called us at 8:00 p.m. in a state of emergency. We personally delivered the flowers around midnight, and we were greeted by the security guards at the Governor's mansion with their firearms and all their formality… it was a very unusual time to deliver flowers!
WHAT FLOWERS DO YOU RECOMMEND TO GIVE THIS MOTHER'S DAY?
Peonies and orchids are always a good choice, because they are elegant and elevate any floral design.
WHEN YOU DESIGN A FLORAL ARRANGEMENT DO YOU TRY TO CONVEY A MESSAGE THROUGH YOUR WORK?
Simply the message of high quality and attention to detail. We want our customers to know that we put our souls and best efforts in every project that they entrust to us, and we hope that this is reflected in every aspect of our work.
WHAT ROLE DOES YOUR MOM PLAY IN THE BUSINESS?
She is the soul of this company. We have the enormous privilege of working with her and learning from her every day. My mom brings her great experience as a professional photographer and her innate instinct for elegance, in color and style. My sister Victoria and my mom are the creative part of the company.
WHY THE NAME MANDARIN DESIGN LAB?
Mandarin for the tangerine color of a variety of roses that we like a lot. Design Lab because our services extend beyond floral design. We manufacture other decorative items such as vases, lamps, and special structures for events. We also work with acrylics, wood, and metal.
WHAT IS THE BEST ADVICE YOUR MOM HAS GIVEN YOU?
There are so many! Thank God she continues to advise us every day. She has always inspired us to dream big and not to be afraid to throw ourselves into a project wholeheartedly to achieve our goals. There is a saying that captures this very well and that she taught us since childhood: "Ask for the moon … then go get it!"
---
ROSA MARIA AVILA WeAS BORN IN CHIHUAHUA AND IS THE MOTHER OF SOFÍA AND VICTORIA AVILA.  SOthFIA AND VICTORIA WERE BORN IN EL PASO AND GREW UP IN MEXICO AND SAN ANTONIO. THEY ATTENDED THE UNIVERSTIY OF TEXAS IN AUSTIN.  SOFIA GRADUATED WITH PLAN II HONORS AND LICENCIATURE IN THE CHINESE LANGUAGE AND CULTURE.  VICTORIA IS CURRENTLY STUDYING CHINESE LANGUAGE AND CULTURE WITH A MINOR IN BUSINESS.