MARIANA VERAZA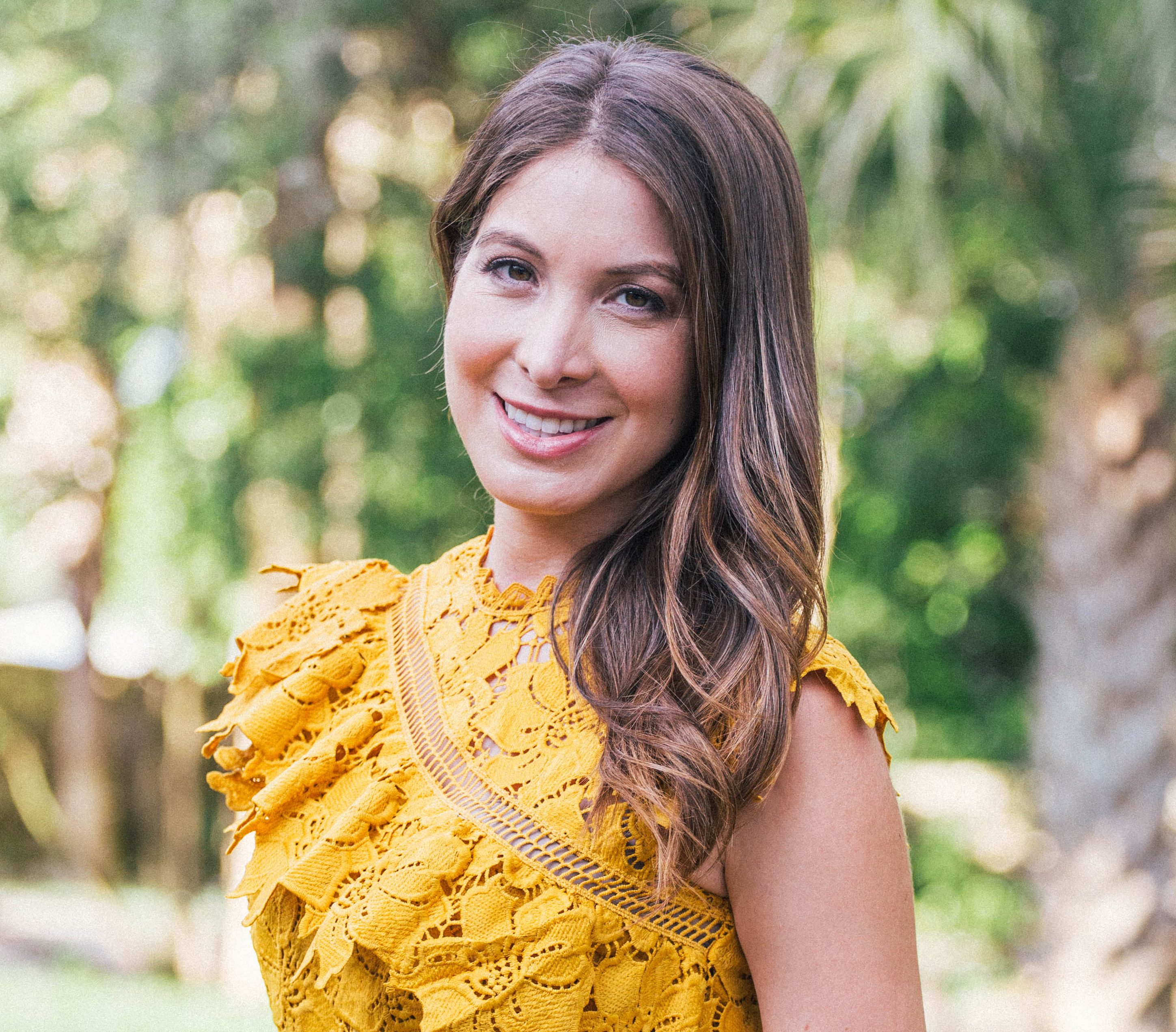 MARIANA VERAZA: PASSION FOR HELPING OTHERS
A voice for the migrant community
By: Lilia Davis | Photos: Monique Rodriguez

Mariana Veraza is a Spanish news anchor of the UNIVISION 62 network in Austin, Texas, that has excelled in her passion for helping people by trying to give voice to those who believe they do not have one. Her career began in San Antonio just a few years ago and she is now conquering Austin. She won two TEELY awards, one for a report "Our Summer with the Beatles", and another for "One Year after the Storm", a report on the floods of Wimberley, Texas, of the Blanco River".
Mariana has also been nominated for the Emmy Awards for various reports  State Threat: Here comes La Migra", "Goodbye to a Hero" and "Our Summer with the Beatles" and this fall she is in charge of a new segment called POSIBLE ATX, a Univision campaign with Televisa where she reports inspiring success stories of immigrants since they arrived in the United States.
When I met Mariana, I could not imagine how, this young petite woman, elegant, with a gentle look and a shy voice,  not ignoring that she is also pretty, can carry the responsibility of a news anchor for a Spanish speaking network in the region where she has to deal with police, crimes, floods and climate disasters, among many other events. However after interviewing her and accompanying her on a typical day at work, I realized that her strength comes from inside and her passion for helping others.
She never thought she would be a television journalist
Mariana was not sure that a television career was for her, she has always been shy and  was terrified to speak in front of an audience. "My plan was to work in public relations" confesses Mariana. But working on television has helped her remove the fear of appearing before the camera. She came to Univision as a university intern and later, at the suggestion of her friends, she submitted her resume to the General Manager, and before she knew it she was  hired at Univision.
Mariana was the perfect candidate. She is completely bilingual and bicultural, she was born and raised in Mexico City and Durango and when she was ten years old, came to live in New Braunfels, Texas. She has a degree in journalism and a master's degree in Communication Arts from the Incarnate Word University in San Antonio. However, not everything was rosy at first.
She had to overcome several professional and personal obstacles to become the skillful presenter she is today. "At first I did not know what I was going to do" confesses Mariana. Her first job was to be a video journalist (VJ),  the only problem being that she had never done anything like it before! They simply gave her a camera and said "off you go!" It was an obstacle that she had to overcome from the first day. "I had to learn from scratch how to handle cameras, record and edit everything on my own, and it was a lot of pressure," says Mariana.
Sometimes it was hard to cover  strong or unpleasant reports on fires, murders, disasters, "at first I used to come home and sometimes what I had witnessed made me vomit, and I cried" Mariana recalls. So much so that she tried to quit three times during the first two weeks. But her boss helped her  and she overcome this obstacle. "I did this by trying to focus on being the best I could and taking advantage of that great opportunity. It also helped that I have a very supportive family , " Mariana explains.
"I learned to fight and ask the police what happened. In other words I learned to be stronger, and not to cry. many people confuse it as me becoming colder, detached, but no, it is not that at all. "
Passion for helping others
One of great satisfactions Mariana likes the most about her work is that she can help others. "I am very pleased when, thanks to a report I presented, we were able to help the community. I like to be the voice for the migrant community, people who do not dare or do not believe they have a voice and can achieve results. "Our audience is the Hispanic community and it's important that there are media in which they feel comfortable and that you show them that they also have a voice," says Mariana. "Sometimes when we have a very big problem, the last thing you think of is calling a television channel, but we are there to respond to them.
News on television has a lot of power and sometimes tends to emphasize unpleasant or negative reports every day, affecting or directly influencing viewers throughout the day. Mariana explains, "We have to cover everything that affects the city of Austin, whether it's immigration issues, school issues, accidents, criminal defendants, important notices, in order to help them." Maria remembers that when she was studying journalism at the university she made a proposal to her teacher: "Why don't  you tell more positive stories on television?" and her teacher replied "that will never work, you will die of hunger!", (she laughs).
POSIBLE ATX
But not everything involves covering unpleasant news, Mariana now has an opportunity to tell positive and inspiring stories as well.This fall she begins a new segment on television called POSIBLE ATX, a Univision campaign with Televisa, where she will tell the stories of Hispanic immigrant triumphs since they arrived in the country, which will air every Thursday at 5 pm.
A voice for the migrant community
Mariana reports the news, but we rarely hear the personal views and voice of Mariana Veraza. "Sometimes it's hard to keep quiet, but I do not stay quiet so often," says Mariana. "Right now, what bothers me the most is the immigration issues, for example, the separation of families. Even if you do not want it to, it affects you,  but there you find your voice sharing the news with your people and being the link for these people to try to help them. This is particularly important when injustices and crimes happen, because sometimes you can raise funds for family funerals, give them moral support and help when they need help the most. "
"Our Summer with the Beatles"
Mariana won a Telly Award in journalism in 2014 with a story about the Beatles. When she lived in Miami after high school she had the opportunity to meet a taxi driver and his wife who told stories of having lived with different artists including the Beatles, when they took care of the house of a well known family in California one summer.
It was there where they had the opportunity to live with the Beatles for a whole season, they gave them t-shirts, they cooked Mexican and Puerto Rican food for them, they took many pictures with them and they are  mentioned them in biographies of the Beatles.
Years later "when I went to work at Univision I had the opportunity to go to Miami once again to cover the Premios Lo Nuestro event and was able to go back and look for this family to interview them about this great story. The report was nominated for an Emmy and won a Telly award. It was a memorable experience" says Mariana.
Earthquake in Mexico
Mariana had the opportunity to return to Mexico as a reporter in September 2017 to report on as much as possible in towns called Tlatempa, Cuernavaca and Jojutla, Morelos, the latter one of the towns most affected by the earthquake with magnitude of 7.7 intensity, and where she witnessed live the horrors of destruction that the  earthquake caused, many people having lost their homes. "You saw light cables and wrecked cars on all around and there was no electric service" says Mariana.
She went alone on this assignment. No assistants, nor camera men.  One of the things that impressed her the  most in this disaster was a special family, who had lost absolutely everything and yet with great generosity offered her food. They gave her mangoes and a mole to eat. "To witness that spirit of survival and generosity of the Mexicans against such adversity is an example that I will never forget" says Mariana.

Advice to others
Mariana advises female readers who want to dedicate themselves to television journalism that they have to be very aware of the many sacrifices and long hours of work this career entails, but that you do not give your whole life over to this. Do not expect the maximum salary either  (that is do not expect to get rich) But it's worth it because what you do is going to bear fruit not only for you, but also for others. And that is a great satisfaction. "At the end of the day, journalism is about helping others," says Mariana, as her motto.
Mariana advises students of journalism to do a professional practice or internship before they choose their careers so they have an idea of what they are really going to do. "Not everything is to be a pretty face and read the news" says Mariana.
Men vs Women
In the television news industry there are as many men as women working in this industry, "but there is always the stereotype that men can do more," says Mariana. There are also details such as that the man always opens the news and is always sitting to the left of the viewer.
Although we see more and more female representation in the Hispanic television news industry in the United States. There are still wage differences for the same job. With exceptions of well known tv anchors in high places such as Maria Elena Salinas,Leticia Calderón, thinking about Univision, "but I feel that it is still lacking representation, and for that we must keep fighting" says Mariana.
Future
Mariana's plans do not stop there, she will continue to help her Hispanic community this fall with a special event called Entrepreneurs Summit POSIBLE ATX organized by Univision, Televisa Foundation and multiple local organizations that help entrepreneurs that will take place on November 3 of 2018 and invites all to attend.
---
Quick Questions for Marian
You keep fit with: With weights, cardio, flexibility and tennis, which is my favorite.
Your favorite food is: Mexican appetizers, I like them all, tacos al pastor, carnitas, suadero, pozole, mole, nopalitos. But I also love Chamoy and Mexican sweets (laughs).
Your favorite destination is: Africa. "The landscapes are incredible and living with the people there was a great experience, especially on the coast, Mozambique, Botswana and South Africa".
Reporters you admire: David Beriain, for his excellent documentaries of the Sinaloa Cartel in his clandestine program with Discovery Channel.
And Jorge Ramos, because he is a man who is always fighting for the rights of immigrant Hispanics and I believe that now more than ever we need more people like him".