MIGDALIA RHODES: BELIEVING IN FITNESS!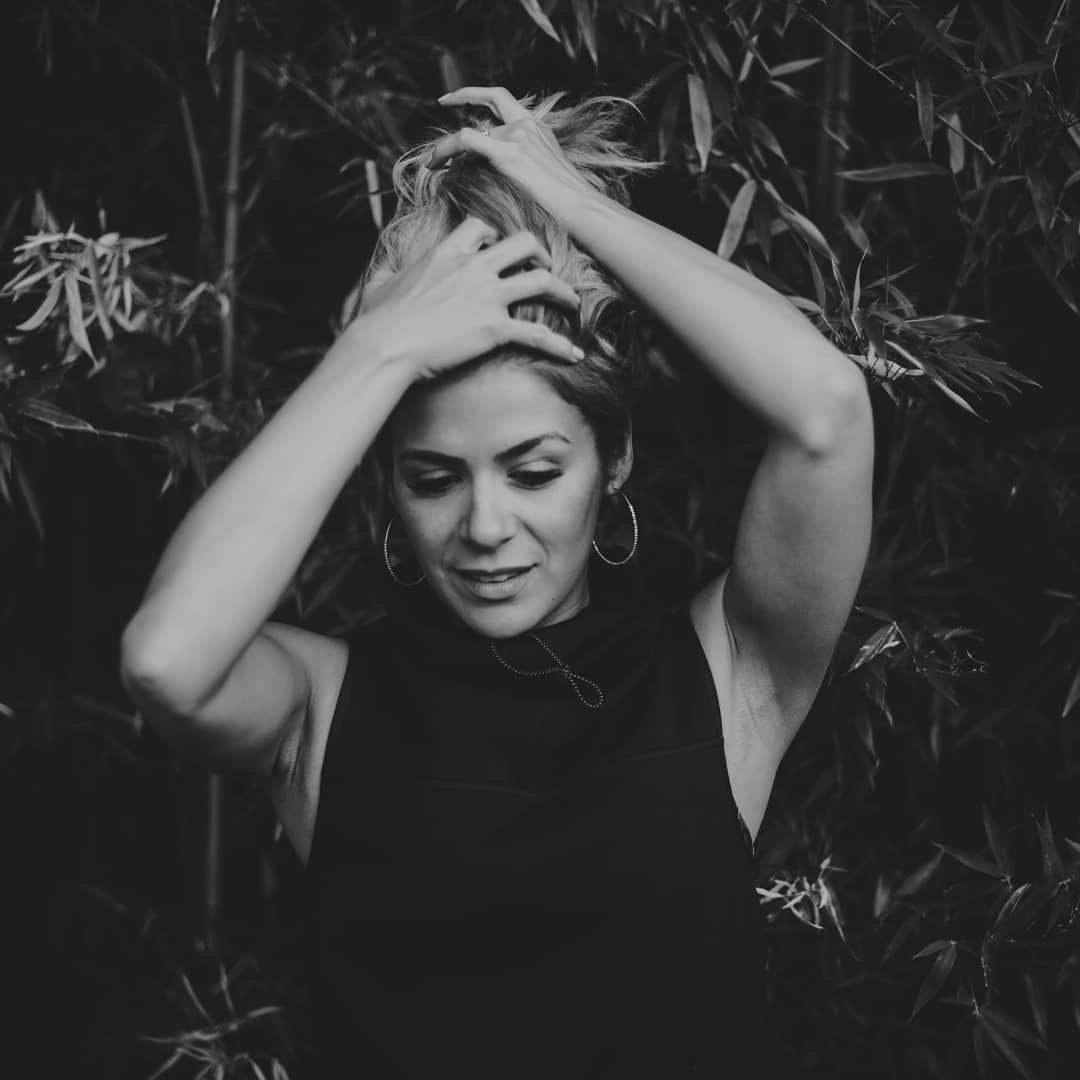 By: Elsa Tovar
Photos by: Michelle Gardella
MIGDALIA GONZALEZ RHODES believes in Fitness! She is a Health + Wellness Leader based in Austin, Texas and her enthusiasm for movement, celebration, and life have led her to her current position as Director of Fitness at TruFusion South Austin. Her charm and fun classes are constantly sold out, not surprisingly, as she finds a way to help others to keep in shape, because among other things, she Believes in Fitness!
From a successful digital marketing career of twelve years to a fitness director Migdalia Rohdes arrived in Austin from Philadelphia a few years ago with a mission: she wanted her core values of love and understanding drive her to find ways to help others nurture understanding and love into all aspects of their health, life, and future motivations.
MEET MIGDALIA
On the rare occasion that she was found not in motion, I had the pleasure of interviewing Migdalia on a hot afternoon during the first weeks of the pandemic. Her studio had been closed for pandemic safety reasons while she and her staff had started creating exercise videos for their students in order to help them stay motivated.
Her zest for fitness is contagious and talking to her was fun. She was kind and generous enough to produce a video for La Revista Mujer as a gift to our readers at the end of this article.
Below she expresses herself about her change in careers from business to fitness, about misconceptions about fitness and tips to keep you motivated once you have started.
Migdalia, I am curious to know about your work before becoming a fitness director. How do you feel your previous work experience helped you in what you do today?

Before I was Director of Fitness. I was a General Strategist in a Small Public Relations Agency. This included working in Social Media Strategy, Digital Consulting, Market Strategy. I helped all kinds of businesses from restaurants, beauty salons, to small firms to get stronger.
Now, I still do all that but in person. So yes, my previous experience has helped a lot to do what I do today. I basically changed venues and the work is more personal. I help people to get stronger, to get fitter.

When did you decide that fitness is what you wanted to do?

When I worked in marketing – for 60-70 hours a week at times, I looked forward to my weekends to go to my studio and one day, I had to work in a fitness business studio to help them get their business stronger.
So I started to go to this studio to help and every time I was there I began to fall in love with the business. I liked the instructors, and the connection they had with their students and I saw how happy their faces were after they finished their classes. So I wanted to do that.
I started getting my certifications and became an instructor myself and started teaching a few hours while I still had my other work. (Foto: Kim Lepley Stein)
One day, a student came to me and told me that my classes really helped her and that I really made a change in her life.
They were really inspired by my classes. Before that I just went to teach a class and that was it, I didn't realize that my classes impacted people's lives! And it was there, and that moment, that I realized that I should dedicate myself to fitness full time.
Migdalia, in addition to doing exercise, I feel that it is important to also TALK about fitness. For example, why is it difficult to continue a fitness program after you reached your goal? Why do we go back to old habits?

LIFESTYLE CHANGE
This is a normal issue because you see it as a goal, not a mind set . You should start thinking of exercise as "a lifestyle change". This is really important. We often go straight to enroll in an exercising program and do not work it in our minds.
For example, when you start a fitness program, think more like a Lifestyle Change.

Migdalia's Tip: Don't give it your 120% right away, just take your time.
CREATE A HABIT
What do you recommend to start getting stronger gradually?

To get stronger gradually, it's more like a commitment of time blocks every day. For example:

Start with a 30 minute walk.
Just get your body moving.
Create a HABIT.
Then get into a class, Pilates, or any other that you feel comfortably with and get more strength exercises.
What is the most popular class in your studio?

We have five studios in one building. Each room holds three to six types of classes. I manage the fitness room. And the most popular class is in our heated room – a barefoot camp class where we use weights.

However, the Cycle Room. True ride. It s always sold out. It is a class that includes mixed power riding, with choreography. Everyone loves it. The class looks and feels like a celebration of your body!
MOTIVATION

One of the questions I wanted to ask you was, why is it difficult to continue a fitness program after you started- especially in the morning?

One of the first things you get discouraged is because sometimes we expect that fitness to be as easy as it seems for others. A few tips that you need to think about and that may help:

Accept that it's not easy – is the very first thing to keep in mind.
Get your work-out clothes ready before you go to bed
Plan for a delicious breakfast post-workout
Reward yourself with something fun, so you have something to look forward to
Migdalia's tip: Invite a friend to join your routine exercise, it will help you keep track and also have a lot of fun!
NUTRITION

Why is it that when I start exercising regularly, even for just a few days a week, I start craving fruits, vegetables, and light meals – it comes naturally, but sometimes I get hungrier…

I think food is like FUEL, your energy. I like that calories in Spanish are listed as ENERGIA! – ENERGY. Eating Vegetables + Fruits fuel your body for ENERGY. However, consuming fat and oils, slows you down. When you start moving, your body naturally starts craving fruits and vegetables.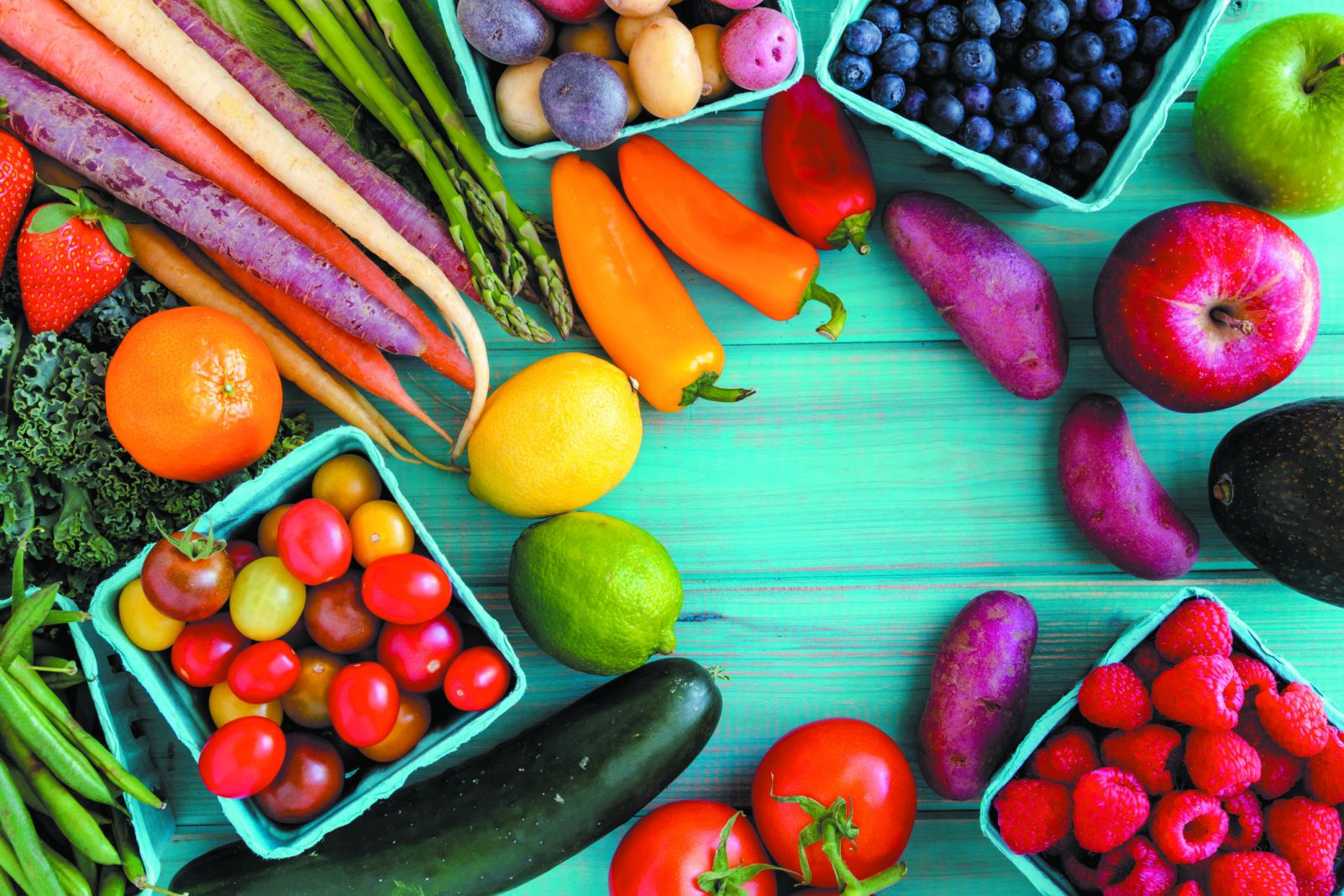 Migdalia's Tip: When you feel hungry – sometimes all we need is WATER. So first get a glass of water – before you get a cheese hamburger and fries! (Laughter)
Speaking English and Spanish

Both your parents are Hispanics, you were raised in New York but spoke some Spanish at home, and you mentioned it was hard going to to school where you and your brother were the only Hispanics.
My mom is from Puerto Rico and was raised in New York, my dad is from Costa Rica and raised in Costa Rica. They both met in New York. Growing up we spoke Spanish when we were little.
When we went to school, we were the only Latinos in school, so our parents spoke English to us so we could do better at school and in business when we grew up. My teachers could not pronounce my name Mig-da-lia and would call me "Ms. Gonzalez", and it would make me feel like I was in trouble! But I love my name as it's also my mother's.
My paternal grandfather was a business owner. I learned early on that I had to have a command of the English language. But of course I love and speak Spanish with my family and friends. Sometimes I add a few Spanglish phrases in my classes for fun.

ROADBLOCKS
What one of the most misconceptualized things about fitness when going to exercise?

Yes, I often hear a variety of comments, but the most common are: "You have to work super hard when you exercise", "I am not good enough", "I have to to catch up with everybody else".
I called them "RoadBlocks " that people put up in their minds. It's a mental game. Sometimes you have to take those blocks out to start noticing a difference. Just be comfortable moving your body. And just start doing one step at the time!
You have to connect with your own body. It should be a celebration of your body!
And my final and most difficult question for you is: Do you believe in Fitness?

(Laughter) Of course! My name is Migadalia Rodhes, and I believe in fitness one hundred percent! (laughter)

And so we ended our interview in resounding laughter and high spirits. I felt her energy and optimism as if I was in one of her fitness classes in her studio. Now her studio is open again and you can enjoy her classes live! In the meantime….
Here is special fitness class as a gift from Migdalia to La Revista Mujer: https://youtu.be/uGG6OVHSzOY
You can find Migdalia at TruFusion South Austin where she teaches a variety of morning classes including Tru Hot Barre, Barefoot Bootcamp, Tru Ride (indoor cycle) Tru Hot Pilates and TRX.
You can also find Migdalia Rohdes here: https://www.ohmydalia.com/dalia/ SWEAT WITH DALIA.
And here: Instagram: #ohmydalia Facebook: @Migdalia Rhodes