PAULINA RUBIO "DESEO TOUR"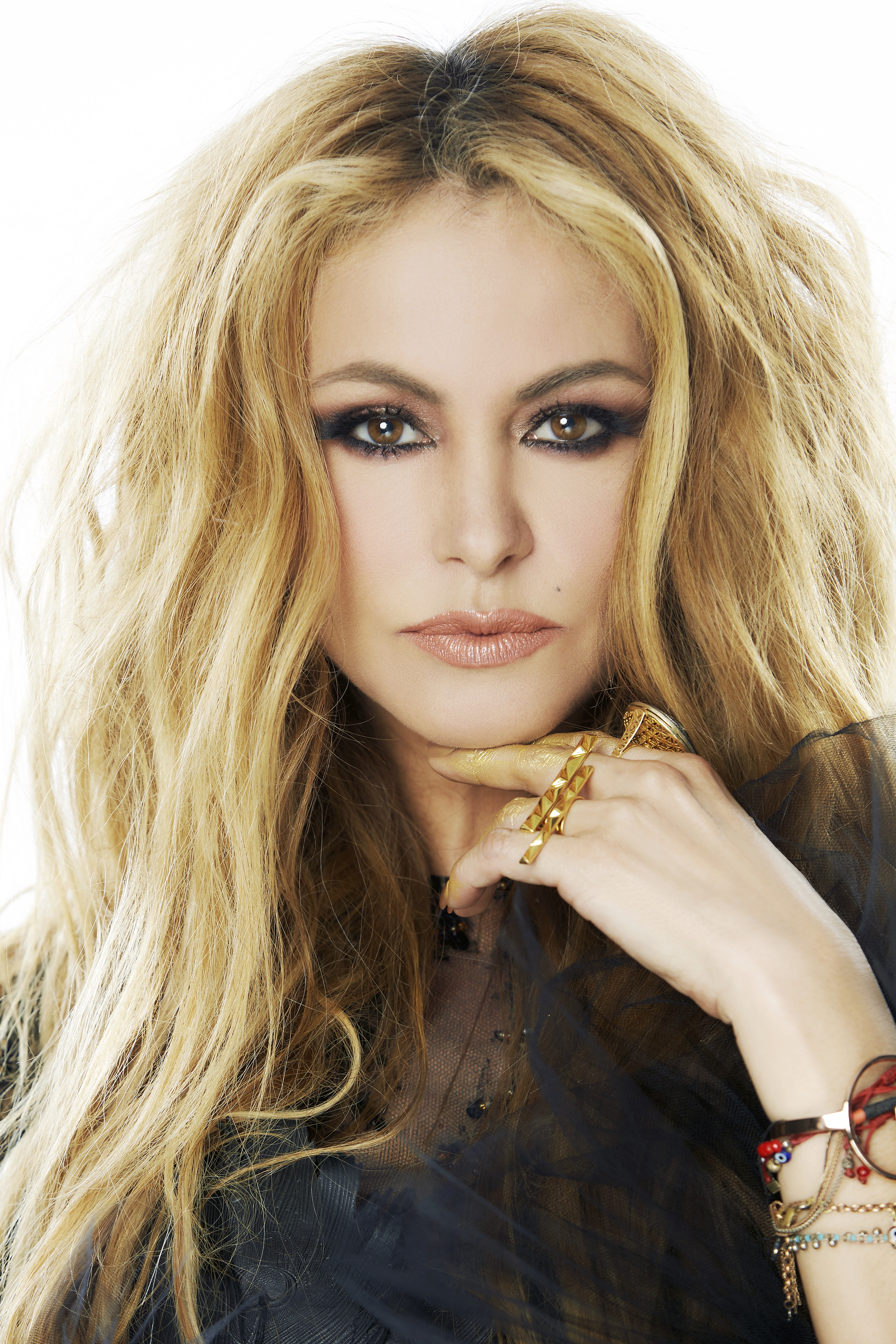 Por: Lilia Davis
PAULINA RUBIO BLAZING RETURN WITH HER "DESEO" TOUR AND SHARES A FEW TIPS FOR SUMMERTIME BEAUTY
A singer, an actress, a model and a successful Mexican businesswoman with more than three decades of surpassing professional milestones and a global successes. Paulina Rubio returns more brightly than ever with her DESEO TOUR of ten cities in the United States starting September 2019 which causes her to describe herself as of the moment as a musical gypsy in search of her true love, her fans.
===========================================================================
There are few stars in the Latin pop scene that have shone as much and for as long as Paulina Rubio. She has been on the music stage since she was a little girl. After several years with the group Timbiriche – one of the most successful pop phenomenons in México, Paulina embarked on her solo career in 1992 by launching "The Golden Girl", her debut album, which also became her professional nickname, and opened the doors to her to the US market.
From then on, her popularity grew steadily in both the United States and Latin America, and catapulted to a higher level when she signed with Universal Music, consolidating her international status in the new millennium with "Paulina" (2000), and particularly with "Border Girl" (2002) that became a crossover hit turning her into a world wide pop idol. She was the Latin artist who sold more records than anyone else during the first years of this century, especially with her songs "And "Y Yo Sigo Aquí" (I'm Still Here), "Yo No Soy Esa Mujer" (I'm Not That Woman) y "The One You Love."
Paulina's reputation grew even more with "Ananda" in 2006, "Gran City Pop" in (2009) and with "Brava!" (2011) and "Pau Factor" (2013) and acting as a judge for the "The X Factor Talent Show." Her career during these years intertwined her roles as a composer and producer of her own albums and met with significant success.
I had the pleasure of interviewing Paulina Rubio on the occasion of her new music tour "Desire" that begins this week in September in the United States. I had many questions for Paulina, and as a good Gemini, I could not decide which questions to ask because of the limited time for her interview. In the end, these are the questions I share with you about her new tour, the Hispanic community, movies, balance in her career and her secret for a spectacular hair!
MUSIC
Paulina, what a thrill to have you in our magazine for the first time because of your new "DESEO Tour" in the United States. What does it mean to be present with your tour in Texas, especially on the date close to the independence ( day of the "grito") of Mexico, both in Houston, San Antonio and especially in McAllen, on the  border with Reynosa, México?
Thank you for welcoming me at La Revista Mujer in Austin, and to answer your question, well, as a Mexican, I am very proud to be able to take my music to Texas and share the history of the national holidays. I want to strengthen the identity of Mexicans through music. I feel very powerful and happy to be able to honor my countrymen during the Hispanic heritage celebrations.
It seems that you always shining, with joy and have been an example of an independent, modern woman, which is not easy for many, how do you keep that spark of energy that you always carry with you, like the one you transmit during this interview?
Being authentic, being transparent, filling myself with positive thoughts and actions.
MOVIES
Paulina, you have worked as an actress in successful soap operas in México and coming from a family of actors, especially your mother, Susana Dosamantes, a very beloved actress in Mexico, who came to excel in the United States, as in a film with John Wayne "Rio Lobo" (1970) with the great film director Howard Hawks, do you have plans to make the "crossover" as an actress?
Well, yes, as a matter of fact, the truth is that I am precisely in that, I can only tell you that it will be a series and we are already well advanced.
Regarding my mother and film, the Alder International Short Film Festival in Chicago, on Thursday, September 26, 2019, just one day after my concert in that city, will name the biggest prize "Susana Dosamantes 2019 Award" in her honor, recognizing her important career of more than forty years in the entertainment world. I adore my mother, a great friend, and a great actress, a great woman, and I wish her the best, always.

WOMEN
What has been the most important thing you have learned from your mother or grandmother, especially tools to defend yourself as a woman?
One of the tools that my grandmother gave me is love. Learn to love yourself and others. From a very young age my mother also encouraged me to be strong and firm and say: No! Enough is Enough! in unwanted situations or that make me uncomfortable. Being a woman right now in this industry that is very important.
How do you find a good balance between your family life with your young children and with your work?
Yes, that is definitely important. You have to have a balance with your work and family, to begin with, I think that this balance has to start from your inner self, there has to be a balance within you, that is super important.
Then you have to have a support group around you, like your parents, friends, work colleagues, which I call my "Tribe." That's why I identify myself as a gypsy in the world of music, because I always bring my tribe with me. (laughs)
It has helped to be organized and have time to focus on the demands of my work as well as having time for my family, and channel very well what my priorities are.
Paulina, what do you do to stay in shape?
Well what we eat is what we are. I take care to eat healthy things. But hey, you also have to break the diet from time to time (laughs) and surrender yourself to a craving, for example, Mexican sweets, I love them!
Anything that few people know about you?
That I love cats!
PAULINA'S BEAUTY TIPS
While preparing for her September tour Paulina shares with us how she enjoys summer with her family and her beauty secrets, with these simple pop questions!
Paulina, how do you enjoy summer with your family?
Super simple; on the beach sunbathing with a coconut on the side, with a good bikini and, with good music, of course!
What are your favorite activities to relax?
Riding a bicycle, surfing and enjoying "carne asada" with family and friends. I love that.
What is your secret, especially to have a tan like yours -like a " Golden Girl"?
Using organic sunscreen,
Avoiding the sun during peak hours of more intense sun,
Drinking a lot of water, avoiding dehydration of your skin and body Grind the avocado with a little olive oil;
What is your secret for your spectacular hair?
Avocado is my infallible ally for hair. It is more like a mask. Here I explain the instructions – quite simple:
Grind the avocado with a little olive oil;
Spread it on your hair for an hour or so;
Rinse with warm water;
Wash with your favorite shampoo And that's it!
-Tip: if you don't want anyone to see you with avocado in your hair, putting on a cap solves your problem! (laughs).
Finally, which of these songs: ME QUEMA (It burns me), SUAVE Y SUTIL (Soft and Subtle) , MI NUEVO VICIO (My New Vice), LATE MI CORAZON (My heart is beating) or BAJO LA LUNA (Under the Moon) do you identify yourself most with now, at this time, during this interview and why?
Mmm right now? Well, I think it would be "LATE MI CORAZON" because I feel my heart beating, with excitement of feeling close to the moment to start my #DeseoTour2019, all over the United States! – iBoom, boo-boom, Boom, boo-boom, (she laughs) I see you all soon!
Visit paulinarubio.com to purchase tickets and be part of the "gran fiesta" that the queen of Latin pop has prepared for you.