TERESA HELBIG | Barcelona Designer on Front of Fashion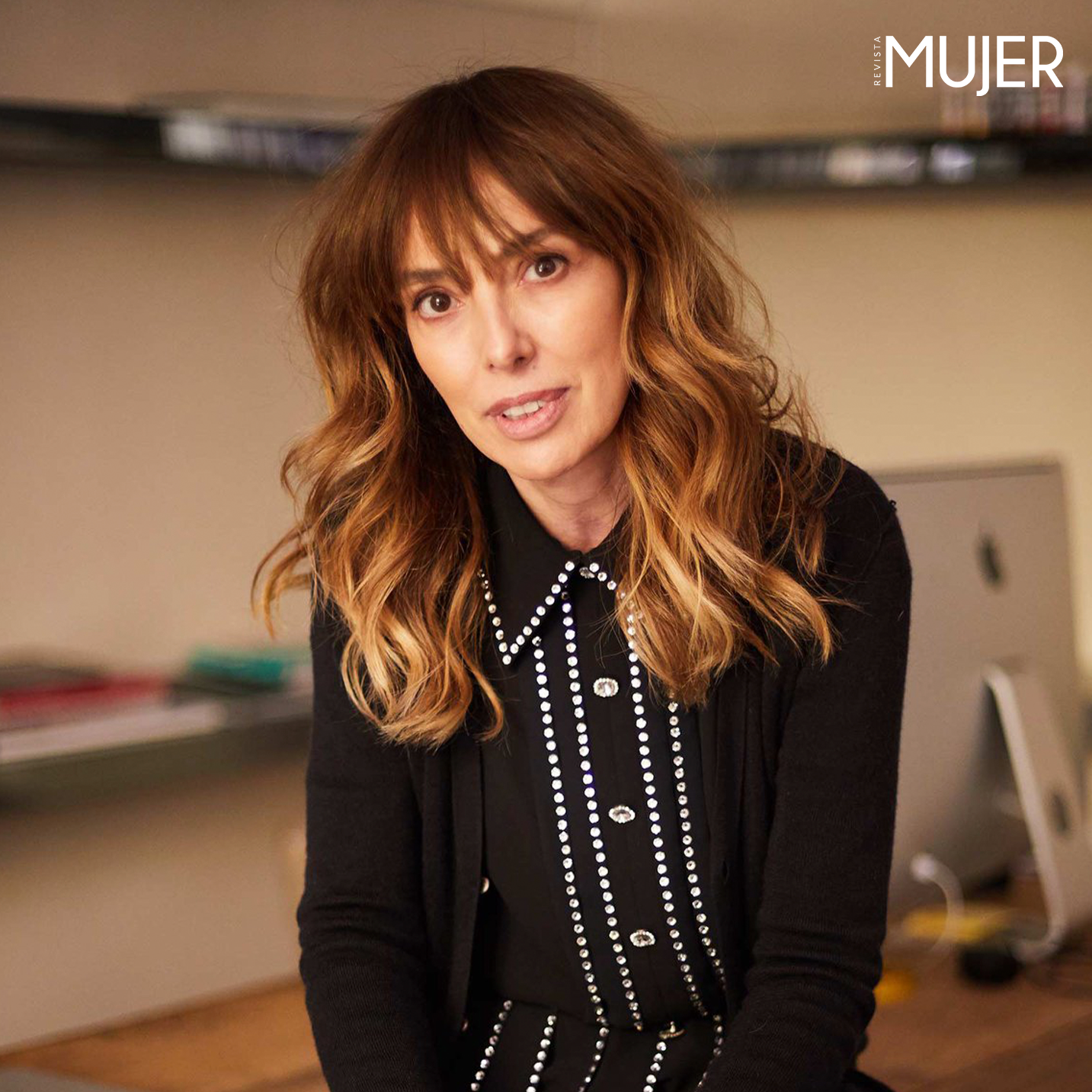 By: Elsa Tovar
Photos: Courtesy of Teresa Helbig
Teresa Helbig is a Barcelona designer who has been in the fashion spotlight for more than twenty years. She has already accumulated a list of firsts in her career, among them being the first woman designer of the IBERIA Airlines uniforms and in an emphatic way, representing Spanish fashion around the world.

Her source of inspiration when creating has been empowering women. Teresa Helbig describes her ideal client as an intelligent, hard-working and focused woman, with lots of personality, perhaps a bit conceited but not vain. And of course, very feminine. Her followers include actresses Tilda Swinton, Cate Blanchett, Edie Campbell, Chloë Sevigny, Marine Vacth, Alicia Vikander and many others.
In December 2020 she received the Felicidad Duce Award from the LCI Barcelona School of Design, «for her passion for the profession, her contribution to the empowerment of women and her love for craftsmanship». Teresa Helbig has twice won the L'Oreal award for Best Collection at Madrid Fashion.

"The designer of the moment" and from Barcelona
One of the first things I remember traveling from Texas to Madrid, and later to Barcelona on Iberia airlines, is the uniform of the stewardesses, always impeccable, elegant and feminine. Now, years later, it is a great pleasure to know that for the first time in history these uniforms are designed by a woman, none other than "the designer of the moment" and from Barcelona, Teresa Helbig.
Inspiring in all aspects, and while some may not have heard the name Teresa Helbig here in Texas, you must get to know her.
12 THINGS YOU SHOULD KNOW ABOUT THIS BARCELONA DESIGNER
1/ SOURCE OF INSPIRATION: EMPOWERING WOMEN
Teresa Helbig says that her greatest source of inspiration when creating has always been women, women with strong personalities, brave, sensitive, magical women, women who do not conform, invincible women whom no one can silence. After that, the design can be adapted to all sizes, heights, professions or styles. «In my atelier we dress very different women but they all have something in common, none of them ever goes unnoticed.»
Not without relevance to her career is the title of one of her favorite books, «Witch: Unleashed, Untamed, Unapologetic, by Lisa Lister and that title seems to reflect her spirit when she begins her designs, that are infected with the same spirit, unbridled and no explanations provided.
2/ HER FIRST FASHION JOB: WINDOW DISPLAY DESIGNER.
«My first fashion-related job was designing shop windows in a store in the center of Barcelona. We had a great time, we even applied make up to and perfumed the mannequins…» says Teresa in an interview.
Also she explains that the job as window display designer is very important in fashion because «you learn to resolve things in a quickly and efficient manner and that are visually attractive.»
3/ HER FIRST TEACHER: HER MOTHER

Her mother, Teresa Blasco, is a dressmaker and also now part of her company, was her daughter's first teacher. As a child, Teresa grew up practically in her mother's workshop «entre costuras» – like the protagonist Sira Quiroga a Spanish seamstress in the novel by María Dueñas «The Time in Between». Consequently the ultimate incentive for Teresa to devote herself to fashion was found at home.
«My mother Teresa, who is one of the pillars of the brand, is a seamstress and that undoubtedly helped to encourage my curiosity about this profession. On a professional level, my mother has given me everything, wisdom and experience". On a personal level, Teresa confesses that between she and her mother, her mother is the more rebellious of the two. «My mother is like the Mike Jagger in the house».

4/ HER FIRST DESIGN: A DRESS WITH FEATHERS.
«One day I was invited to a party and decided to make a dress with feathers, sewn on one by one, and it attracted a lot of attention. It turned out that I miscalculated when I bought the fabric and there was quite a bit of fabric left over. I made more dresses and wore them everywhere, even to the market to buy bread!

And the same thing happened as at the party: so many people asked me about it, where the dress was from, and so I thought: 'I'm going to start a mini-collection'. Teresa Helbig's brand was born in 1996.

«It doesn't cost anything to start something, what costs is maintaining the coherence and level of your work» – Teresa Helbig
5/ THE FIRST WOMAN TO DESIGN IBERIA AIRLINES UNIFORMS
A very special achievement for Teresa Helbig was being selected, to design Iberia Airlines uniforms, among other 29 designers, for more than 6,500 airline employees. This was the first time a woman was completely responsible for the uniform design of Iberia Airlines.
This «exciting challenge,» as Teresa puts it, focused on creating a design that was «durable, functional, and, above all, timeless» but simultaneously conveying a modern elegant image. From the previous designers of Iberia she will pick Spanish designer Elio Bernhayer, considered the «Genius of Design» I loved what he did and still do.
Trust, Tradition and Service
Teresa Helbig used a navy blue suit in cool wool, a color that inspires confidence, both for men and women, which combines with a blouse and shirt in beige, pieces which make visual winks to the brand's logo.
It was important to convey the values of trust, tradition and service, including the red and yellow traditional colors of Spain. In particular, the touch of the red gloves – carried on a ring at the waist in some of her uniforms- stands out as an essential accessory. «These were a sensational two years of nonstop work, and we feel very proud of it» Teresa expressed in an interview at LCI Barcelona.

6/ A HOLLYWOOD FAVORITE

Her crossover to United States or » crossing the pond», as Teresa puts it, began a few years ago.
On more than one occasion, her designs have captured the attention and admiration of stars like Texas actress Eva Longoria, as well as Saoirse Ronan, Gwen Stefani, Olivia Munn or Zendaya whom have chosen a dress from her Catalan collection to attend awards and interviews.
Her intention is not to saturate, but to have a discreet presence among couture design that exudes elegance.
7/ HER DNA: ARTISANAL WORK
Teresa Helbig emphasizes to the utmost the importance of craftsmanship in her designs. "It is important to maintain the slow process that the hands of the artisan need to contribute their skills to each garment", she says.
In the end, Teresa creates clothing not just to cover your body, but to make you feel good. She comments: «it is important not to be in a hurry and focus in the long term». It is common to see that her pieces are passed down from mothers to daughters.
«My mother always said, the beauty of a great fashion creation lies in what you can't quickly see."
8/ DESIGNS THE FIRST MINI DRESS FOR QUEEN LETIZIA OF SPAIN
One of the few occasions in which Queen Letizia has worn a dress hemmed above the knee was when she wore a Teresa Helbig white dress and managed to pull it off with her characteristic sense of elegance.
«A woman should not conform to a trend, our job is to distill history, the traits of character and the characteristics of her body and from that propose a garment that she is excited about."


Teresa Helbig
9/ HER RITUAL BEFORE EVERY SHOW: TO SING!
Although she features goddesses and sorceresses in her collections Teresa Helbig is not superstitious, however, she confesses with a smile, in a video interview that she performs a ritual before every show that is absolutely surreal – «we all sing Rocío Jurados's song «Como Una Ola», (Like a Wave) year after year.
10/ HER SPECIAL PLACE TO GO FOR DINNER: EL MOTEL Restaurant
– «…I can dine out with my family at El Motel, a restaurant inside the Hotel Empordà (Av. Salvador Dalí, 170, Figueres, Spain), and that is a blast» says Teresa in an interview. El Motel is a family restaurant with a lot of history. The classic décor and service seem to be from another era.
In addition, Figueres is known for being the birthplace of artist Salvador Dalí, and is home to the Teatre-Museu Gala Salvador Dalí, a large museum designed by Dalí himself that attracts many visitors in Girona province, Catalonia, Spain.
11/ HER DESIGNS ARE WORN BY MEXICAN MODELS
As I was studying Teresa Helbig's collections for this magazine, I encountered a familiar face, Mexican model Mariana Zaragoza , who has been in our magazine. Mariana was in her fashion runway show wearing a beautiful Teresa Helbig white dress from «Join the Club» collection. Mexico and Spain meet in fashion. Coincidence?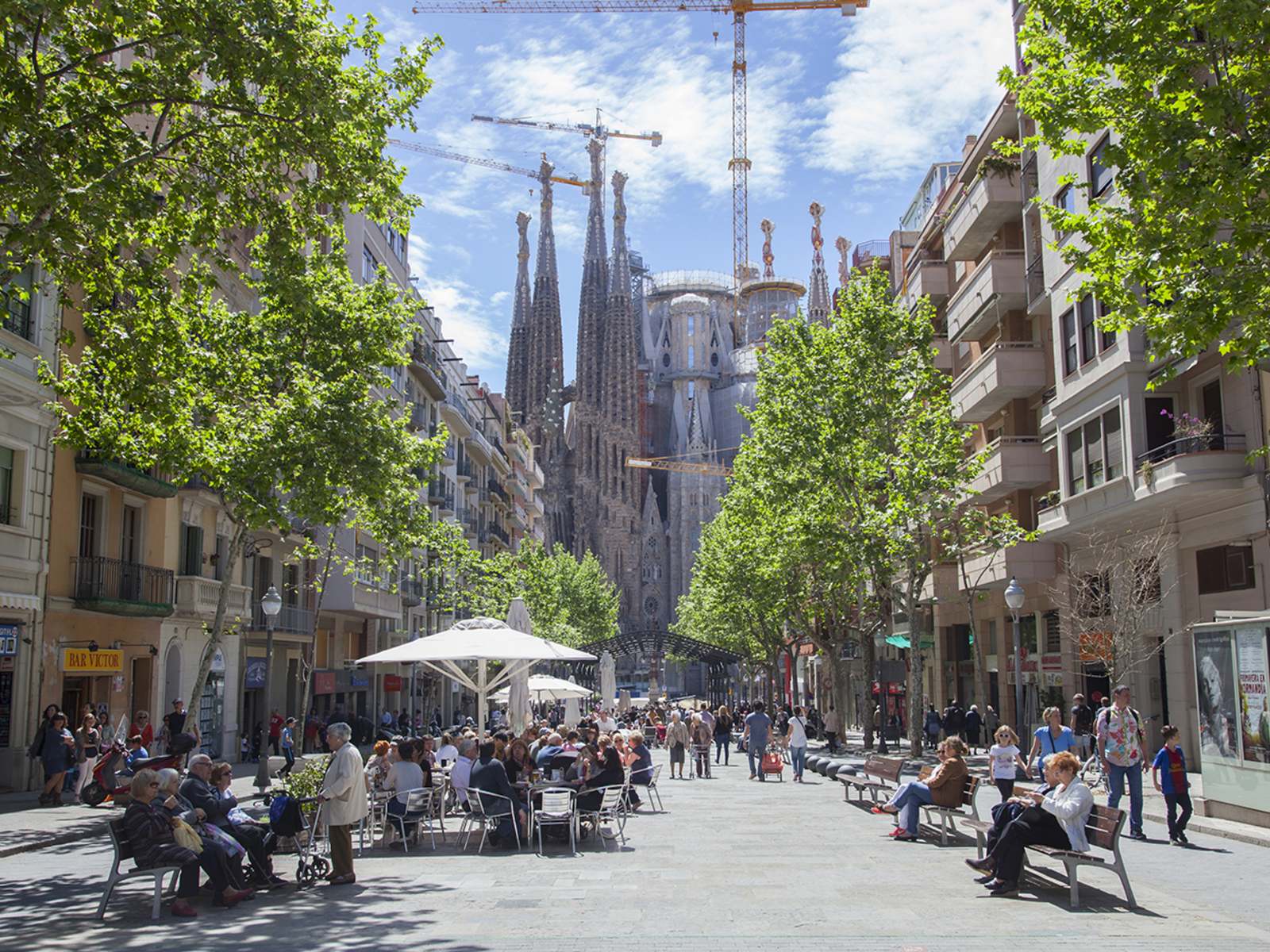 12/ HER HOME AND ATELIER: ICONIC MODERNIST BUILDING IN L'EIXAMPLE DISTRICT

This is where Teresa Helbig and her family maintain their base of operations in Barcelona. They occupy a modernist building built in 1905, which they have remodeled, located in the busy central neighborhood of Eixample, where they create all their collections. She feels «in her element there «, says Teresa.

«Fashion crushes time, you finish with one collection and you're already halfway through the next one, and in your head the next year's collection. It's a very beastly thing.»
An ideal setting for the creativity that seems to flow in the Exiample it being a neighborhood crisscrossed by streets with elegant boutiques, bars and restaurants around the emblematic Plaça de Catalunya, where vendors sell antiques under a mirrored roof at the Els Encants flea market.
TERESA HELBIG
Teresa Helbig is inspiring in every aspect. Her contribution through her designs presents a brave, intelligent woman who does not conform easily because, as she describes, a Helbig woman never goes unnoticed. Besides, something we love about her is that her enthusiasm when speaking denotes an unwavering passion for her work, as if she was born with her finger on the pulse of fashion
DISCOVER TERESA HELBIG'S DESIGNS ON HER WEBSITE NOW
Home
Facebook: @TeresaHelbigAtelier
Instagram: @teresahelbig
Tweeter: @teresahelbig