VITA TULUM – A Dream Realized in Harmony with Nature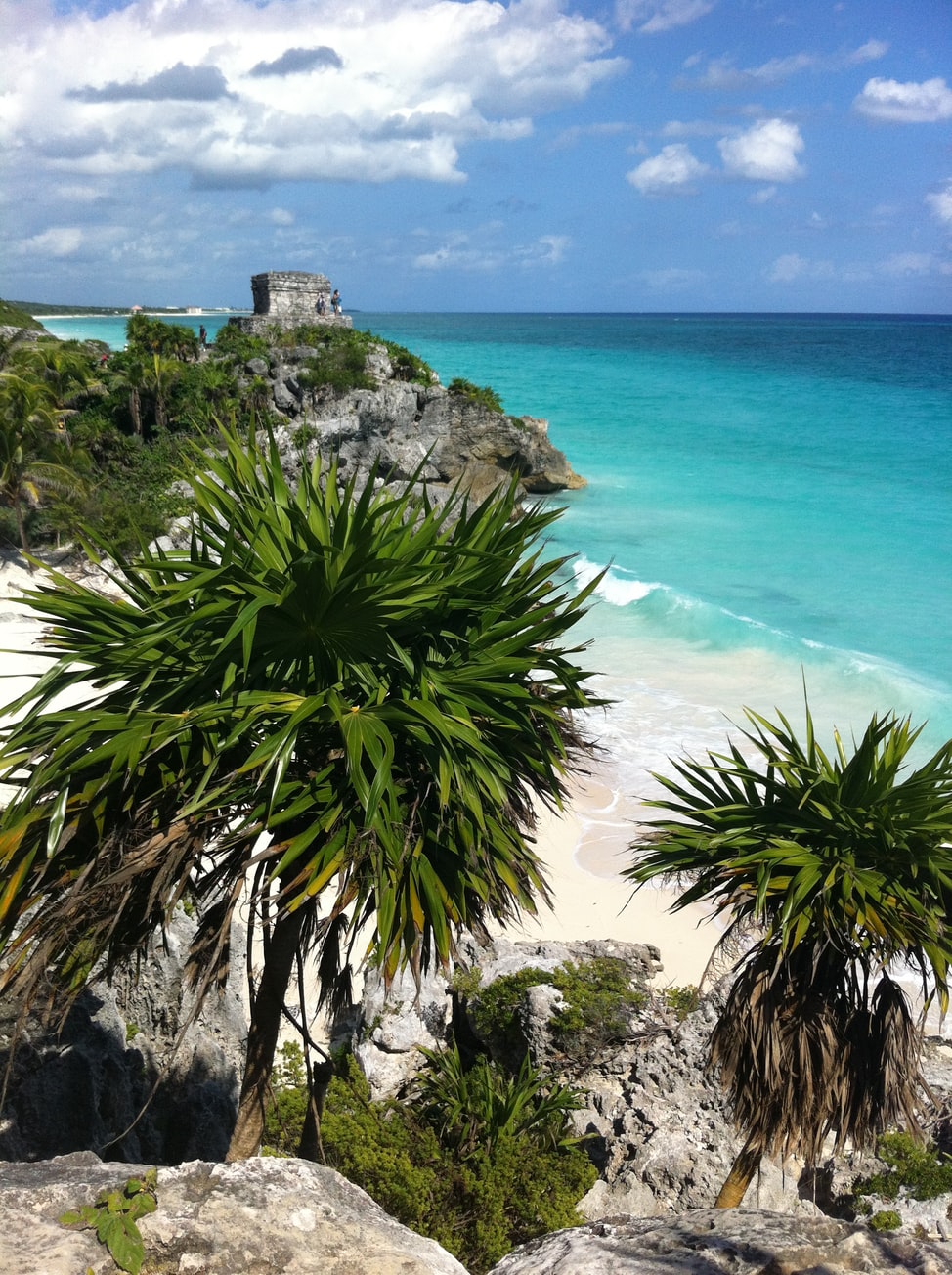 Written By: Lilia Davis
Photos: Courtesy of Vita Tulum
Vita Tulum is a luxury ecological destination with a holistic commitment toward nature, saluting Mayan culture as well as the flora and fauna of the region. But if your idea of a holistic destination is that of, say, a tree house such as those you may find in Central or South American countries such as Costa Rica, or here in the USA, in Hawaii, then you have the incorrect idea. Vita Tulum is deluxe, luxurious in a traditional way but that traditional upscale way has been achieved in accordance with the most studied ecological solutions which have been incorporated directly into the hotel design.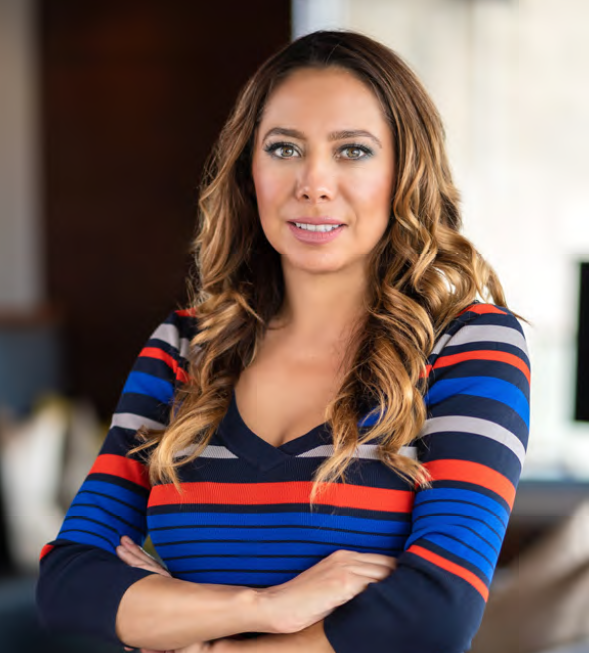 TANIA ARRAYALES

Vita Tulum was designed and closely executed following green architecture standards by Mexican architect Tania Arrayales, who studied architecture in Mexico and also received an MBA from University of Texas. A driving force behind innovative ideas, and recognized as one of the 50 VOICES of Inspiring Migrant WOMEN in London 2017 and a speaker at SHE in Amsterdam.
She specializes in green architecture and focuses on healthful living, as well as being the tireless promoter of the sense of well-being that comes from finding yourself in harmony, in balance with nature. Tania Arrayales and her architecture team have built other two green architecture proyects in Tulum, Green Villas Tulum Custom Homes, and Maya Luna Tulum Destination Property Condominiums.
After years of studying and traveling around the world exploring ways to find a way to live in balance with the environment that surrounds all of us, Tania began to visualize building a hotel that addressed her quest: A holistic hotel, the VITA TULUM.
How to get to Vita Tulum?
Vita Tulum is located in the Aldea Zamá neighborgood of Tulum, in the state of Quintana Roo, Mexico, the epicenter of the Maya Riviera.
You can get there from Austin, Texas to Cancun with stop over in Dallas, or Miami then arriving in Tulum. From the airport you can get to Vita Tulum by driving south two hours, or one hour south of Playa del Carmen.
This ecotourism and residential project is located in a central area of a fishing village, which allows you to enjoy bicycle tours to the archaeological zone, the hotel zone, the town of Tulum, the exquisite beaches and the nearby cenotes and the markets.
The preservation of the native trees was of essential importance, consequently the five Vita Tulum Villas are named after different species of native trees that have been preserved in their places, with the commitment again to promote living in balance with nature.

We interviewed Mexican architect Tanya Arrayales, from Austin, in her office in Tulum via zoom. Tania has been with La Revista Mujer before as one of the women who inspire others with her dedication to protecting the environment and promoting a holistic life as mentioned among other positive things. It's nice to be back with her again. Tania specializes in «Green» Architecture and this Vita Tulum project is a testimony of her dedication to her mission; to create a hotel that allows that balance.
Tanya can you tell me about this beautiful project of Vita Tulum, what was the inspiration to build this holistic space?

Well, as you know, I have always had a perception of life through nature, and nature itself is in constant movement, always giving us the opportunity to see different things. Nature inspires me a lot and I feel renewed all the time.

To honor nature is to honor ourselves and our home on Earth. VITA TULUM is an expression of that respect. Inspired by Mayan ancestors and how humans can live in harmony with our natural world. Consequently, we have designed an earth-friendly project where the traditions of the past merge with modern traditions and where luxury is sustainable.
MAYAN RITUALS

Can you tell us a little bit about how a person can immerse herself in the Mayan rituals when he arrives at Vita Tulum?
One of the Mayan rituals that we practice is very organic, like a cleansing ritual at the spa. For example, when you enter the spa you are given a cleansing, followed by a purifying bath, and then an exfoliation, with coffee and other cultural ingredients and a chocolate mask. Because chocolate has many properties to detoxify the skin. Soon we will enjoy our own line of spa products «Tulum Organics» with natural ingredients.

Then you do a meditation and then you take a bath in a bathtub filled with flowers. Because the ancient Mayan healers used flower and herbal baths to cleanse traumas, negative emotions and obstacles to healing. Mayan healing practices begin with the cleansing of negativity to create a space for new healing energies to emerge.
GREEN ARCHITECTURE

What is the first thing you have to do and how do you approach green architecture in Vita Tulum?

We do this by taking care of the ecosystems and making decisions based on how to reduce carbon emissions as a way to preserve nature. We also focus on respecting nature practically throughout the whole process. From the moment we receive the land, we make the plans, choosing the optimal materials for construction from the inside, as well as the outside, considering the trees, the garden, the water and the air. However, we follow Green Habitat very closely with the standards of the United States.
THE TREES

In our previous interview, you told me about the importance of respecting trees, in other projects you had in architecture in Tulum, how the trees were treated in this project.

What we did in Vita Tulum is modular architecture where efficiency and beauty meet, and the first thing we did was to identify the natural terrain. Because you have certain unevennesses, you have to learn to design with the terrain. And once you identify the terrain, we took advantage of it to always building respecting nature, because we had trees that were almost 100 years old, and they also fed the fauna. This is how we built our pool, which is surrounded by trees, surrounded by an immense vegetation better known as the Mayan jungle.

In addition, the trees around VITA TULUM allow us to create highly efficient and effective buildings in terms of energy following the practice of Bioclimatism. At Vita Tulum we follow the practices of reforestation because we have not only replanted areas with trees, but also relocated, preserved and protected them. Living on this planet means creating a balance between consumption and restoration.

In that respect for the trees, the natural vegetation, we have already seen the results of our efforts in conjunction with a specialized biologist, because we have attracted more birds, for example, we began to see a family of toucans arrive, and some woodpeckers in Vita Tulum and then we were able to verify that it worked.

A GARDEN
You were telling me that the residents will be able to enjoy a community garden. Can you tell me how it works?

We designed a community garden on the roof. I have a vertical garden, and I have an area where I grow vegetables, and everything you need to cook your own food. I bring cilantro, lavender, rosemary, tomatoes, zucchini, all of that is in an area where if you want you can take it and make a healthy dinner.
Also bees, the most important pollinators in the world have their own place in Vita Tulum, in its apiary.
«I was always adamant about following the Green Habitat Code of U.S. standards, even when my team questioned me, because obviously it is easier to just cut down the trees. Inside, and among many other things, most of the wood furniture and accessories used inside the condominiums is made of bamboo wood,» says Tania.

WATER
How do you apply modern water rotation systems in the pool?
Our swimming pool, Infinity at Vita Tulum, is filled with pure water. Its modern water rotation system reduces water waste and keeps it clean, free of chemicals, providing a natural, earth-connected experience. In addition, Vita Tulum has one of the newest treatments to reuse water. Through the use of biodigesters, the water can be used up to four times for irrigation.

If you want to connect even more with nature, we also organize tours and take you to our favorite cenotes in Tulum. One of the advantages of being in Tulum is that you are surrounded by Cenotes, open natural caverns in the earth filled with dark blue underground waters that offer a natural experience of being able to connect with the earth.

THE AIR

What is the benefit of using air passively?
At Vita Tulum we follow the principles of passive orientation – of the bio-climate. For example, I have my windows open to the southeast, why? Because that's where the natural air comes from in Tulum. With all that cross ventilation you let them in because it refreshes the house naturally. So we are doing a regeneration of the environment.
For example, before I was going to spend $200 USD on A/C, now it turns out that we are only going to spend $50 USD a month. As a consequence, it also benefits us by consuming less energy, we have to exploit less natural resources like oil, natural gas.

ViTA TULUM VILLAS AND RESIDENCES
How many villas do you have in your property and can you tell me a little about the residences?
Vita Tulum has five villas named for different native tree species that have been preserved on location, Villa 1 CEIBA, Villa 2 JABÍN, Villa 3 ZAPOTE, Villa 4 CHAKÁ and Villa 5 BEEK.
The property has three main types of residences, type A, B and C, with space from the 1,500 square feet with two bed rooms incorporating natural materials such as bamboo that provides the style for the rooms, combined with handmade furniture, and organic natural fabrics, some of them from locals sources, used in the curtains and bed linens.
The bedrooms have wooden ceiling fans for better air circulation.The interior colors are all natural such as white, beige, gray, colors aimed at creating an atmosphere of tranquility and serenity. Also, the ceramic objects and decoration, mostly locally found, in the dining room, kitchen and bathroom follow the same range of natural colors.
All residences include without overdoing it, modern conveniences such as a washer and dryer, balconies, and for long term residents the type C, a larger space of 2,000 square feet or more, comes with a kitchen to prepare meals using natural ingredients from the produce grown in the garden at Vita Tulum.
INVESTMENT OPTIONS
As an investor, who would be Vita Tulum's optimal customers?

Now with the pandemic situation around the world and with the regulated distance, the meaning of office work has been radically shaken and the future of the work environment is in question. Now, many have reconsidered not returning to a «traditional normal» but structuring a new, freer one and combining options to live anywhere in the world. Here we have the essential internet connection and spaces and equipment to function as in an office.

Vita Tulum hotel is a very attractive option for those who need to take a «break» from being at home because it is enabled for long stays, one, two, three months or more. This is also a residential option for people who are looking for the possibility of living with nature without losing the comfort of the outside world.

This way they can try to make Vita Tulum their future residence for a retirement plan, but they don't have to be here every year. Here they can find a way that if they do not use their condo, they can rent it to others as a vacation rental and provide a return on their investment. Then you have that rental option.
EXPERIENCE
What do you expect customers to take away from their Vita Tulum experience?
To take away an experience that at Vita Tulum you have a place that gives a lot of peace. To feel that it is a place of healing, because when you set foot on the property, it is like a whole ceremony. I'll tell you why; when I went to Japan to study the Zen gardens, and the concept of some baths that the Japanese have called Forest Bathing,
This is walking every day under the bamboo forest. It helps to lower your blood pressure, so that people live longer, so that your blood pressure is well maintained, combined with a good and healthy diet. I brought it to Vita Tulum.
When is the Gran Opening?
Vita Tulum grand opening is in December 2020. We invite you to come and visit this December or any time during the year to appreciate Vita Tulum in person and discover this dream in harmony with nature. LRM
To check availability or book a tour visit click here: https://vitatulum.com/