ZERO + MARIA CORNEJO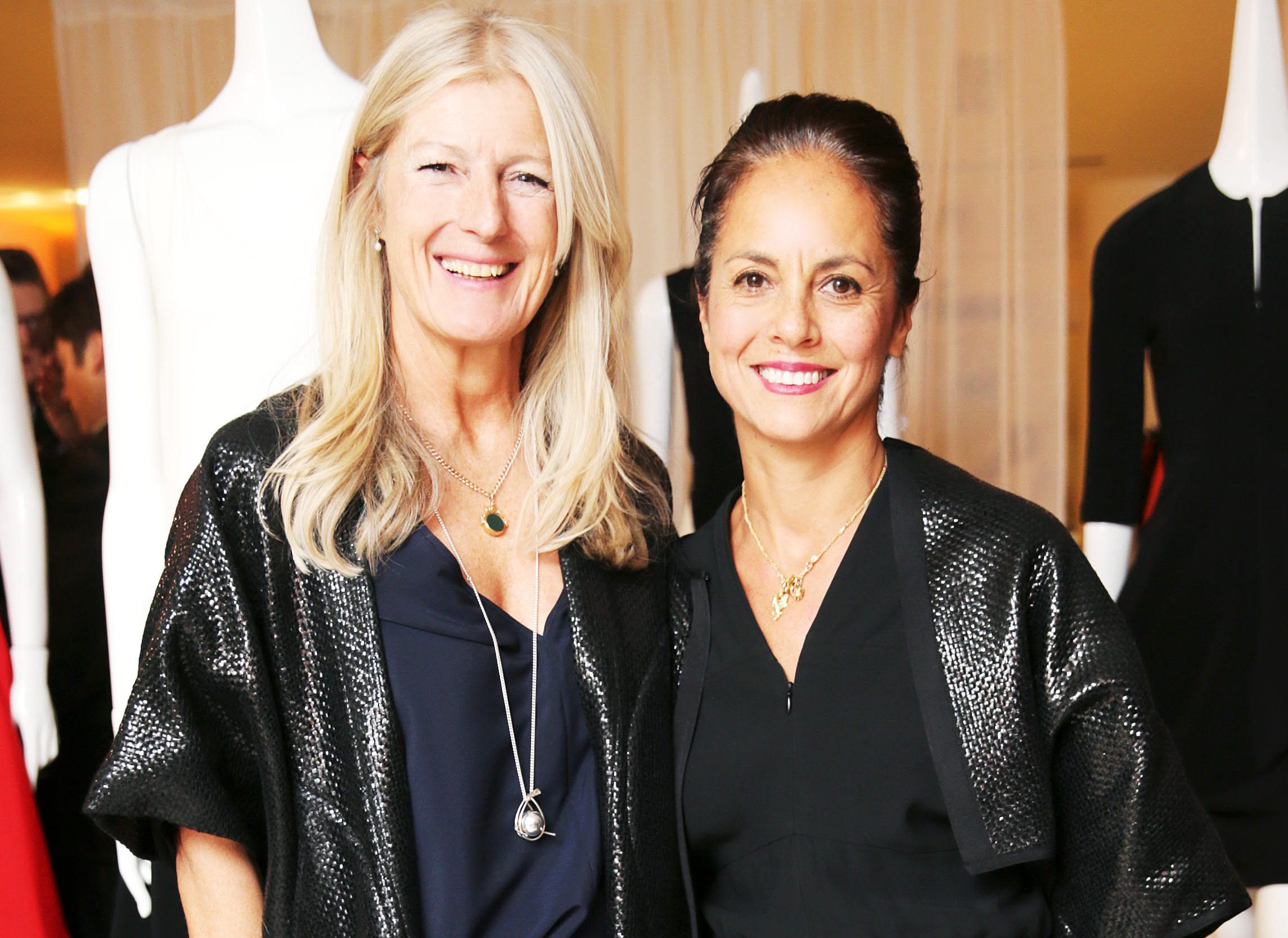 IN SEARCH FOR THE PERFECT JUMPSUIT
By: Lilia Davis
Maria Cornejo is celebrating its 20 year retrospective bringing back some of their original designs and publishing its first book  Maria Cornejo: Zero 1997 – 2017 by Maria Cornejo, Rizzoli New York, 2017. She has been recognized this summer by the New York Times as one of the three independent designers who are transforming the industry with practices that are fair and just for its manufacturers and employees, as well as for the environment.
Born in Chile, Maria's parents left after the military coup by Pinochet, moving until they settled in London, where Maria Cornejo studied Fashion and Textiles at Ravensbourne College and later on founded Richmond Cornejo, with designer John Richmond a highly successful clothing brand in the 80's. She was famous in the London music and dance clubs for her exotic beauty. Tilda Swinton, Sofia Coppola and former first lady Michelle Obama are among her long list of loyal clients. 
I have always been enamored of the idea of wearing jumpsuits for almost everything. One piece to choose in the morning, and that's it. Sounds dull, right but… However it is hard to find a jumpsuit that does not look like a sack, in other words, it has no internal structure, no form, and that can lead to sartorial disaster… So when I tried on my first jumpsuit designed by Maria Cornejo, at By George boutique in Austin, I could not believe how flattering it made me look, how well structured it was inside, with almost the precision of an architect. Maria Cornejo designs for adventurous women and with an idea in mind of how they want to live, and she does it with a blazing brilliance. 
We spoke with her partner Marysia Woroniecka, who is the person behind the scenes in charge of managing this successful company.
MARYSIA WORONIECKA
Magazines such as this one rarely have the opportunity to see or talk to the other person or persons behind a talented and successful clothing designer who has been recognized for their designs constant quality and beauty.  Marysia Woroniecka is just that, the person that runs all the behind the scenes  machinery that  keeps the company running well, providing all the support so that an independent avant garde brand like Zero + Maria Cornejo functions at its best.
Marysia Woroniecka, born in London from a Polish background. She was a London publicist who represented Vivienne Westwood and the Antwerp Six early in her career – as well as Maria Cornejo. Marysia also worked for Gucci helping them to develop their e-commerce strategies and for Prada to oversee the introduction of new instore technologies to their concept stores in New York and Tokyo. 
I met Marysia at a trunk show for Zero + Maria Cornejo at By George Boutique Austin, brimming with questions and curiosity.
You already had a great background in brand management in London even before you started with Maria. How did you decide to move to NYC?
It was the beginning of the internet revolution. I was one of the first people that forecasted and realized the impact that the internet would have on communications and therefore ultimately on the commercial aspect of the business. So I wanted to be part of it and decided to come to New York.
When did you meet Maria for the first time?
 I first met Maria  early in her career in London while I was her publicist, she and her partner then John Richmond designed the clothing brand Richmond Cornejo which was a great success in Europe at the time. This was the time of the post punk and subsequent new romantic wave in London. 
Did you ever consider that you would later become partners? 
No, I never dreamed that I would later become a business partner. It just happened organically. We became friends and partners because we adhere to the same principal in clothing design – to make "cool clothes for cool people".  Most of our customers are artists, writers, architects and art gallery owners, that sort of community. 
What does the "Zero +" means in this brand? 
Maria tried to convey that she started from zero, the very simplest of geometric shapes, a circle, a triangle, a rectangle and everything evolved from there. She wanted to find a different way of cutting things that were very simple.
Friends and then partners, how does that work without affecting your friendship?
It's not easy at times. But we try to stay focused on what we do and trust each other's instincts. 
Word of mouth or E-business – which is better during times of recession? Or always.
Well, word of mouth is a very strong ally. Women are willing to trust when other women tell them their secret, for example if something fits best for them. 
After you joined Zero + Maria Cornejo, the success of the company got stronger and established other stores, what areas do you think Maria needed the most help with?
She had already an excellent product and design but she needed more structure in her business. We also launched an e-commerce channel, opened a second New York store and one in Los Angeles and developed a customer retail database to track who was shopping and what they were buying.
You are 50 – 50 partners. Do you participate in the design as well?
I like the design part of it, but my strength is in the business side of it, and I concentrate on that. I focus on operations, finances, sales and marketing, press and client outreach. However, I do like to be in the store floor or go to trunk shows, like this one in Austin, and talk to customers, explain the product and get feedback. It's fun!
What do you think Maria's designs set her apart from many other women designers?
Maria puts a in a lot of time in researching and thinking through every single item she designs. For example she thinks excessively about volume, and bias cut of the fabrics, and how that will affect the women that wear that particular item.  
She does it to the point of being central in her creative process. She is also passionate about only using sustainable fabrics, and 84% of her clothing is made in New York. And most definitely, she never follows trends.
What would you advise new designers to do  in order to make their business and design successful?
There is a lot of competition in this industry, so you have to have a good, concise story to stand out – and focus on that. 
Would you say that Zero+Cornejo clothing is for a woman that is…?
All of them, women who dare to take risks and are independent in their way of thinking, but never look as if they were in a disguise.
---
When I left the boutique after trying several jumpsuit models, I thought to myself: I feel like I'm maybe evolving into a new woman, stronger might be the word, a feeling that was welcomed, almost impossible to describe, I confess that  I didn't want to take several of the items of Zero + I tried on, off. All thanks to Maria Cornejo for her designs and thanks in equal measure to Marysia Woroniecka for her work, thanks to which you will feel that way too.