ART AS THERAPY – IT CAN HELP YOU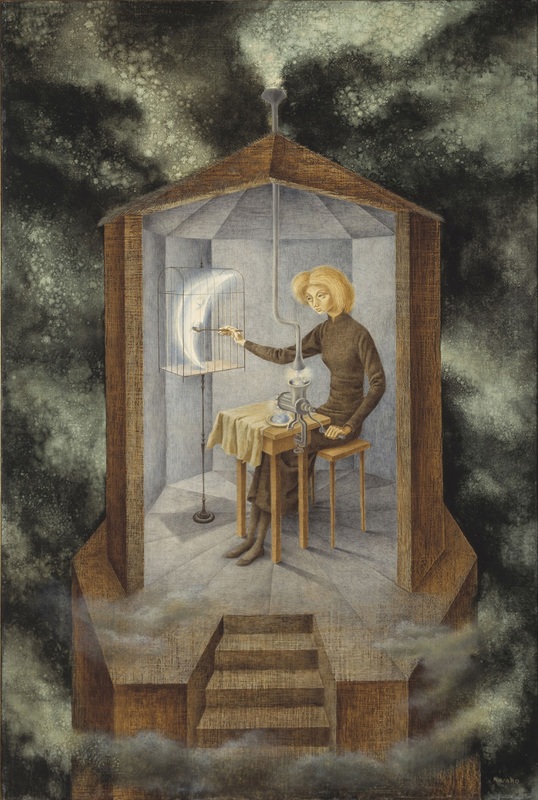 By: Roby Zertuche
Art as Theraphy – It Can Help You
Art as therapy is something you don't think about, but it can help you. During this confinement, many of us have found new hobbies, pastimes and so on to serenade us and seek a safe escape from our worries. Just as some have found peace in exercise or cooking (definitely not my style), I have found a refuge in art.
How difficult but simple it is to take the time to reflect that, for the first time, the whole world is connected in the same feeling of uncertainty, and perhaps a little fear.
However, within all this collective stress, it is important to take an internal dive and see how we have all stopped needing to live in a state of material necessity and have survived with the help of books, movies, music, delicious talks, in short, we have not lost our sanity thanks to art.
Origin of the term Art Therapy
Art therapy is a term first introduced in 1942 by the British Adrian Keith Graham Hill, who believed that by using the term »therapy» he would get more attention from the medical and scientific community.
In time, it emerged in Europe and the United States at the end of the twentieth century to complete its development following the Second World War. This, along with the artistic avant-garde of the twentieth century and the rise of psychoanalysis, were the key factors in its initiation.
«Art has been used to heal and repair the vision and reality of individuals and/or social groups» – Hans Prinzhorn
Healthy Mind
Through the use of the plastic arts, at any level of difficulty, we aim at recovering or improving healthy minds and positive emotional states. Without being an expert on the subject, I can say that the trick to beginning to experience art as therapy, is wanting and starting to create regardless of the quality or aesthetics of the result leads us to travel upon a fairly relaxed path.
Consequently, this has the objective of helping to express and communicate our true feelings, allowing changes in our behavior and simplifying communication and reflection.
As Hans Prinzhorn has said, art has been used to heal and repair the vision and reality of individuals and/or social groups, and I am convinced that today more than ever it can help us to become more sensitive and to expand a collective well-being.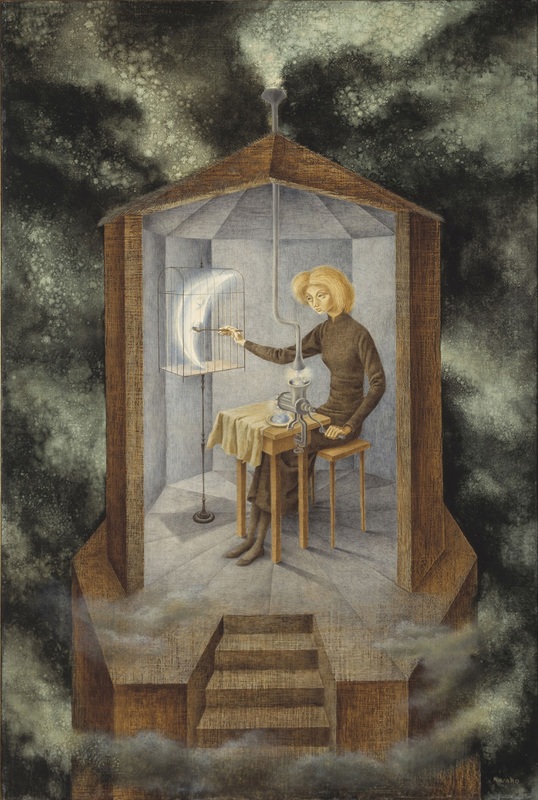 For example In «Papilla Estelar», Remedios Varo materializes the universe of the subconscious, in which thoughts and images are threaded together, until they become a real world in the eyes of the observer.
This painting reminds the viewer of the hope that comes out of trials and that light comes from within and that it is the viewers job to harness it.
How can you learn about art as therapy?
If you would like to know more about this topic and talk to an expert about how to use this tool at home, I recommend you to follow the account of Gabriela Gamez, @gabrielagamez, the mind behind Annie Creative Studio for Wellness LLC in San Antonio, Texas.
Annie is a creative space where development and growth is promoted through art and its different types of expressions. Its motto is »Draw it. Play it. Dance it. Write it» and is open to all ages and abilities by appointment. Likewise, through its social networks it shares exercises and project ideas to follow from wherever you are.
What book can you begin with?
Personally, I like very much the book «Art as Therapy» by the author Alain de Botton, in which he and the art historian John Armstrong propose observing works of art with a therapeutic purpose, arguing that certain masterpieces can help us manage anxiety and stress.
MY FAVORITE ART
My favorite works of art that help me feel calm and stress-free are:
Diego Velázquez, "Las Meninas", 1656
John Singer Sargent, "The Daughters of Edward Darley Boit", 1882
Claude Monet, "The Water Lilies», 1920-26
Remedios Varo, "Papilla Estelar", 1958
The way we appreciate art is always subjective. What for some may bring peace and admiration, for others may simply be unappreciated. What are your favorite works?
With love, Roby Zertuche
ROBY ZERTUCHE grew up in Reynosa, Tamaulipas, México and studied Art History and Criticism at the University of Texas at San Antonio, with a focus on Contemporary Latin American Art, and studied art at the Santa Reparata International School of Art in Florence, Italy. She currently works at Ruiz-Healy Art Gallery in San Antonio, Texas and as an independent administrator of private art collections.
Instagram @robertazertuche