PILI MONTILLA| MUSIC IS ON MY RADAR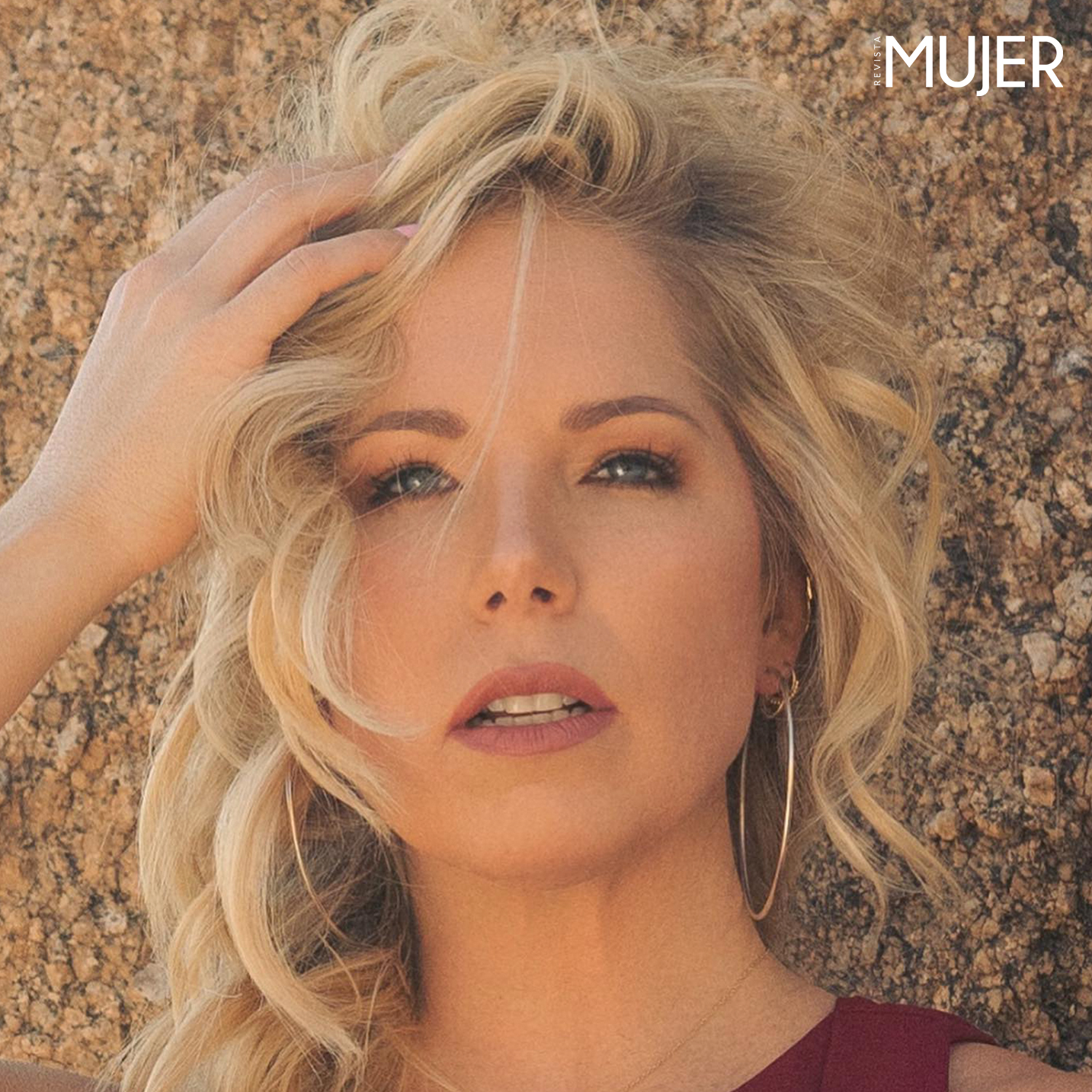 By: Lilia Davis
Photo: Sheller Photography
Pili Montilla was born in Puerto Rico and is a producer, director, presenter and show host based in Los Angeles. She has enjoyed a long career in music, often as a national event host and has continued projects from the time she graced the cover at La Revista Mujer. In 2017 and 2018 she hosted the Latin Grammy's event and in 2019 she co-hosted the red carpet at the Billboard Latin Music Awards.
She has been been invited as the guest speaker at conferences such as SXSW here in Austin, to rase rights awareness at Voto Latino and NALIP National Association of Latino Independent Producers. Her most recent projects have completely absorbed her attention.
Among them is "Pili, Raul & La Musica", a bilingual podcast of uncensored Latin music that she created, hosts and produced with DJ Raul Campos and her radio show "Truth & Tunes with Pili Montilla" on the station she co-owns – Fun for Life Radio as part of the DASH Radio digital radio platform.

It is a great pleasure when a woman whom has appeared upon our magazine cover returns to visit and discuss her new projects. We took advantage of Pili's visit to Austin, Texas, to make an appointment with her at Café No Sé, where we were able to sit down, have coffee and immediately fall into a rollicking conversation with her.
WHAT'S UP WITH PILI!
PILI, WHAT A PLEASURE TO BE WITH YOU AGAIN, LET'S TALK ABOUT YOUR LATEST PROJECT THE PODCAST, "PILI, RAÚL & LA MUSICA".

Yes, I am very happy, we are already in our third season, and thanks to all the music lovers who listen to us and the talented artists who accompany us, we are doing great! We have the sponsorship of Jack Daniels, which is a lover of Latin music.
It is a space for musicians to talk to us about their creative process, the realities of the music industry and much more. I share this project with Raúl Campos, who is a DJ with more than 20 years of experience. We have already done more than 50 episodes, and they air every two weeks. This month we did a SXSW special which was very good!

DASH
YOU WERE TELLING ME YOU HAVE ANOTHER PROJECT, ONE THAT'S YOURS ALONE, WITH A RADIO STATION ON THE DASH PLATFORM?

Yes! I own a digital radio station. The station is Fun for Life Radio and is part of the world's largest radio platform, DASH Radio. In addition to programming the station with music I love like Natalia Lafourcade, Bob Marley, Mon Laferte, Tycho, Kygo, The Rolling Stones, Soda Stereo and so on, I have a weekly show.
It's called "TRUTH and TUNES with Pili Montilla" and it's presented by Herradura Tequila. The program consists of interviews with cultural influencers or generators of interest (musicians, actors, designers, artists, etc.) and conversation about five songs that have impacted their lives and careers.

Interviews
For example, I have interviewed Andrés Torres and Mauricio Rengifo, producers of "Despacito", the legendary bassist of Quiet Riot and Ozzy Osbourne, Rudy Sarzo and actor and comedian Carlos Santos (Gentefied, Valet) among others.
It's a super fun and different concept. I invite you, Lilia, and your readers,  to listen to it on www.dashradio.com/ffl on Wednesdays at 8am PST with replays on Thursdays at 9am PST, Saturdays at 10am PST and Mondays at 5pm PST.
FIRST LATINA OWNER OF A DASH RADIO STATION
DASH SOUNDS REALLY COOL, ARE  THERE MANY LATINOS USING THAT PLATFORM? 
Running, producing and managing a radio station is not an easy task. It requires a lot of musical knowledge, discipline, organization and creativity. But I am the first Latina to own a station on DASH! It's a dream because I can have access to all the songs and I can curate the songs we play on Fun for Life Radio.
It's another platform I use to help musicians by playing their songs on the radio, which is important because it gives them more airplay, visibility and they get paid royalties. I am a link for musicians to get more exposure.

PILI, WITH ALL THIS CONTACT YOU HAVE WITH MUSIC, WHAT KIND OF MUSIC DO YOU FEEL IS CURRENTLY IN FASHION?
Undoubtedly what is in vogue is urban music. Unfortunately for rock lovers like me, that genre has fallen by the wayside. The nice thing is that especially Latinos are always creating fusions and new genres. There is a lot of great alternative and independent music out there right now.
BEING AROUND MUSIC AND MUSICIANS AT ALL TIMES, HAVE YOU EVER THOUGHT ABOUT SINGING?
Nooo, I have to admit, – I am a terrible singer!! (laughs)
PILI, WHEN I MET YOU THROUGH OUR MAGAZINE RIGHT AWAY I FELT YOU PROJECTED A LOT OF ENERGY, JOY AND AN OBVIOUS LOVE FOR MUSIC, HOW DO YOU MANAGE TO MAINTAIN THAT ENERGY?

I don't know, it comes naturally to me, but maybe it's because I'm the youngest in a family of three sisters. And I have always been very energetic, happy and a lover of life. I often find myself dancing and listening to music or talking about music, specially the sound of Latin rhythms.
In short, I love to explore, I am curious. Art also nourishes me a lot, paintings, museums, visuals. But I also like to exercise, I meditate, and I have sessions with a life coach.

Latino Culture and Mental Health

IT'S GOOD THAT YOU MENTION HAVING A LIFE COACH. IT'S GOOD TO BE OPEN AND TALK ABOUT THIS, BECAUSE WE HAVE TO BREAK DOWN THE NEGATIVE SIDE THAT "IF YOU NEED MENTAL HELP IT'S BECAUSE YOU'RE IN BAD SHAPE".

Yes, in our Latino culture sometimes we see this kind of help as something negative – I want to change that concept. You don't have to be crazy to seek outside help when you need it. Mental health has to be studied and trained.
For example, I talk several times a month with my life coach. It is of utmost importance to emphasize that mental health is super important, because if you are not well, you will not be a happy and complete person.

Read more about Pili Montilla in La Revista Mujer here: Una Mujer. Una Fuerza. En vivo, y a ¡todo Volumen! by Lilia Davis
SPANISH, ENGLISH or SPANGLISH?

WE CAN'T STOP TALKING ABOUT LANGUAGE ESPECIALLY ON RADIO PLATFORMS, DO YOU PREFER TO SPEAK IN SPANISH OR ENGLISH?

Both. I confess that it happens to me that I start a sentence in Spanish and I finish it in English. It's hard for me to finish the whole sentence in the same language (she laughs) I go to "Spanglish". But undoubtedly it has been of great benefit in my career to be bilingual. I have always tried to expand my vocabulary, and one way to do that is by reading.
LIVING THE DREAM
WHAT WOULD BE YOUR DREAM?

I'm living it. I'm living in the now. I am a person – as we all can be – who manifests. What I say, I achieve. Every human being has that power, but very few of us exercise it. We can manifest any desire. And you also have to give freedom for life to surprise you.

For example, I started out thinking I was going to be an actress. And if I had only focused on theater, maybe I wouldn't have had the opportunity to go down this path of being a presenter, producer, radio host and so on. I feel it's important to take advantage of the opportunities that come your way, even when you were not thinking about it.

TELEVISION

DO YOU HAVE PLANS TO GO BACK AND PURSUE ANY TELEVISION PROJECTS?
I would like to get back into television. Unfortunately, in the Hispanic TV world, like Univision/Telemundo, they are very focused on tabloids and it's not evolving, not at the time anyway.

The power of television is very strong. I feel sorry for the executives knowing that they have so much power that they don't take advantage of it to educate us, to inspire us and to improve the community. Instead of focusing on numbers only.
Also, I feel that these channels are not representative of all Latinos. For example, I don't see myself reflected in those channels. However, I see a little hope for the future, because young people don't watch TV so much anymore, now they watch mostly what happens on the networks.

IF YOU WERE TO MAKE A DOCUMENTARY-TYPE FILM – WHAT WOULD YOU LIKE TO DO – OR WHAT CAUSE COULD YOU EXPOSE, PILI?

Sexism or prejudice or discrimination based on a person's sex or gender and women's rights. These are issues that I've been passionate about since I was a little girl. My mom was a feminist and instilled a lot of that in me.

PILI"S FAVORITES
PLACE IN LOS ANGELES TO HAVE COFFEE? "Any place near the beach that allows me to drink it while listening to the waves of the sea." WHERE TO HAVE A DRINK IN THE CiTY WITH FRIENDS? "Any place where there is live music! " FAVORITE FEMALE SINGER? "There are several- among them Stevie Nicks, Rosalía, Karen O (Yeah, Yeah, Yeahs), iLe and…… the list goes on!"
Follow the music radar with Pili on Instagram, Twitter and Facebook @PiliMontilla
www.PiliMontilla.com