VICENTE AMIGO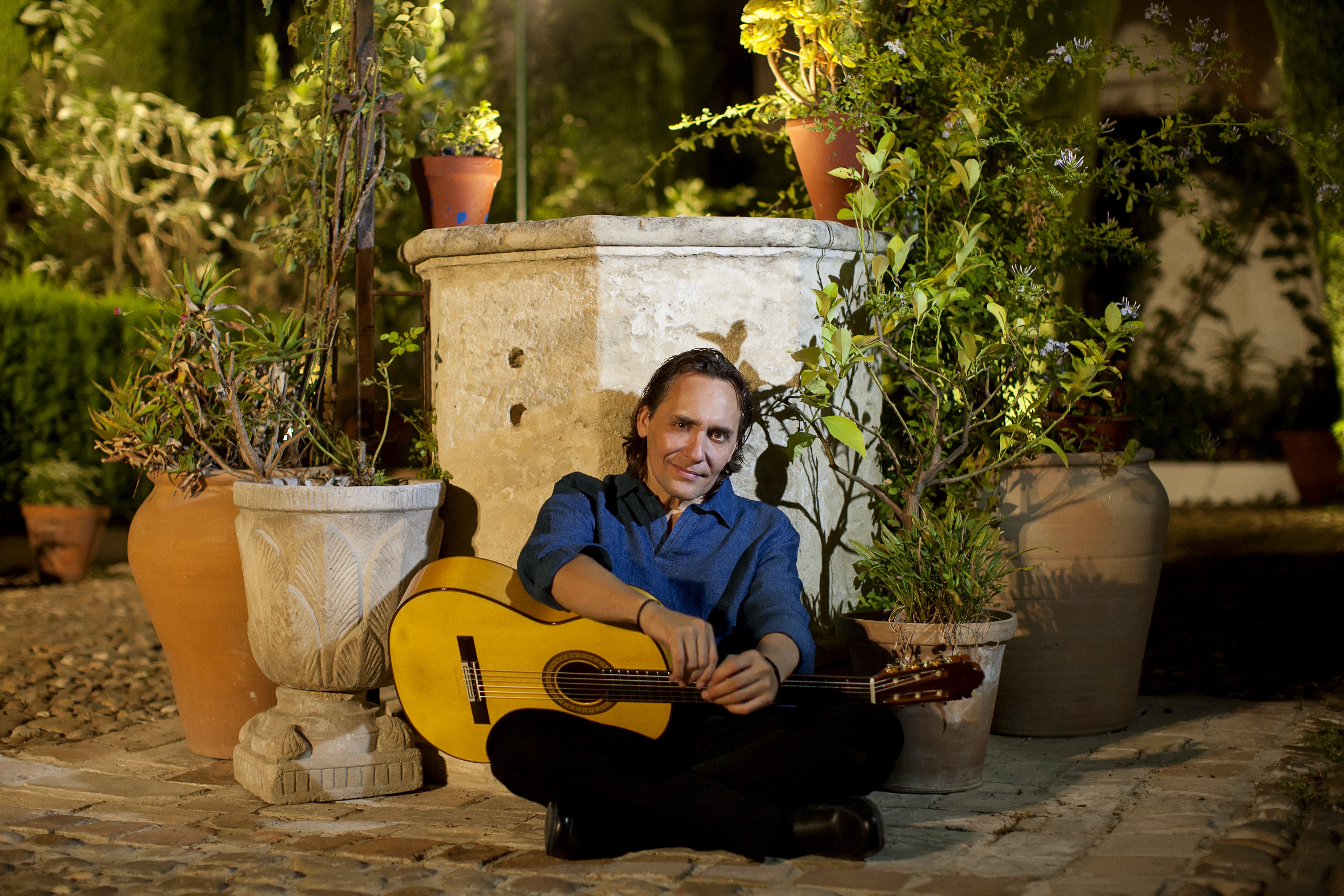 «MUSIC IS MY LIFE» – VICENTE AMIGO
A VIRTUOUS GUITARIST
By: Elsa tovar | Photo: Long Center Theater
It's amazing how a single instrument can create a total musical experience in the hands of a musician such as the guitarist born in Guadalcanal, Sevilla, Spain. He is considered by some one of the most elegant musicians of recent years. His most recent album «Memoria de los Sentidos" (Memory of the Senses) has won a Grammy Award 2017 in the category of best flamenco album, which will be performed in this concert founded on the flamenco of authentic origin. Vicente Amigo was awarded a Latin Grammy for City of Ideas in 2001, as well as the Gold Medal of the Fine Arts of the Department of Spanish Culture.
He expresses himself musically by movements of his fingers upon the guitar strings at an impressive speed. Vicente began  studying guitar when he was eight years old. At the age of fifteen he became apprentice of the great Manolo Sanlúcar, in whose group he worked for several years and came to collaborate with Paco de Lucía (Tauromagia 1988), among others.
He has performed with an illustrious list of artists and composers, including Alejandro Sanz, the Brazilian singer-songwriter Milton Do Nascimento, and with the Spanish singer Niña Pastori. When you ask Vicente about the guitar he says: «I'm a guitarist, but I love music beyond my instrument, music is my life".
PARTICIPATION OF WOMEN IN THE CLASSICAL GUITAR
Vicente Amigo's concert was organized in collaboration with Austin Classical Guitar, and this inspired us to ask its Executive Director, Matthew Hinsley, about the participation of women in classical guitar, and he told us: «We are very pleased to see more and more women touring internationally in the world of classical guitar. Our International Series was inaugurated this year with Ana Vidovic, from Croatia, who is one of our audience's favorites, as well as one of the most popular classical guitarists working today.
Irene Henry, Communications Officer, reported: «We are also delighted to welcome to our International Series, Irina Kulikova of Russia and Ewa Jabłczyńska from Poland for the first time, and that our dear friend Berta Rojas from Paraguay will play again for our Gala Guitars Under the Stars Education in February».
"Austin Classical Guitar has created quality guitar programs for children's credits in schools since 2001. Here in Austin we have about four thousand students in programs that include the Travis County Juvenile Justice Center and Texas School for the Blind and Visually Impaired. Our current estimate is that forty percent of our students are girls», says Irene.