5 PRODUCTS FOR A NATURAL LOOK FOR SPRING!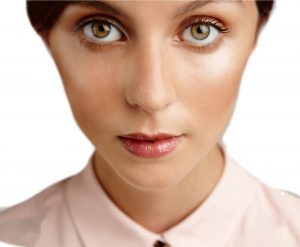 Do you want a natural and minimalist make up look, but do you need instant gratification? The beauty consultant Green Beauty Pro from W3LL People, Kana Naito of Austin, Texas recommends these deliciously elegant products, without equal, in the delivery of that natural look "without makeup" you are looking for. State-of-the-art non-toxic formulas effortlessly offer impeccable coverage and relaxing protection that is incredibly light. Enjoy a smooth transition from long winter to spring with these five products that will make your look so natural, and so spring! Not only will you look good, you'll feel good!
For the eyes:
Bio- Correct Multi Action Concealer Mini $11.95
This powerful natural wonder provides serious coverage to banish your skin imperfections. What really stands out is its light "moussee" texture that blends into the skin with minimal effort. You will love its special cocktail of ingredients, starting with coffee, pomegranate and organic seaweed that diminish the darkness around the eye for a fresh look, bright eyes and a restful gaze.

For the eyelashes:
Expressionist Mascara $21.99
This formula that breaks boundaries creates large and bold fluffy eyelashes instantly. This magic wand with new design of high-tech brush, separates with precision the thinner lashes, shorter and difficult to reach, collecting and lengthening each of them with precision, without fiber and without lumps! You can choose black, pro blue or purple colors!
New Color Duo for Spring:

Nudist Multi-Use pouder Duo $24.00
This pressed powder duo delivers a healthy appearance and a radiant color thanks to a great amount of magnificent organic botanicals. There are no synthetic, toxic or coloring fragrances. The deepest color helps sculpt, while the brighter illuminates and highlights. This dynamic duo also works as a set of striking eye shadows!

For the lips:
The Nudist Lip Butter gives lips a subtle boost of color and shine, plus penetrating and nourishing hydration. Rich in organic omega oils and aloe, this luxury lip-treat leaves stressed lips soothed, supple and protected.
And finally, in order to start having that new tanning you have been dreaming for during winter:
Bio-Bronzer Powder Mini $11.99
This award-winning bronzer is a must have cosmetic for every woman. It truly adds natural, sun-kissed color. It is healthy both inside and out, it corrects excess redness and creates added dimension.