SOHPIE'S DREAM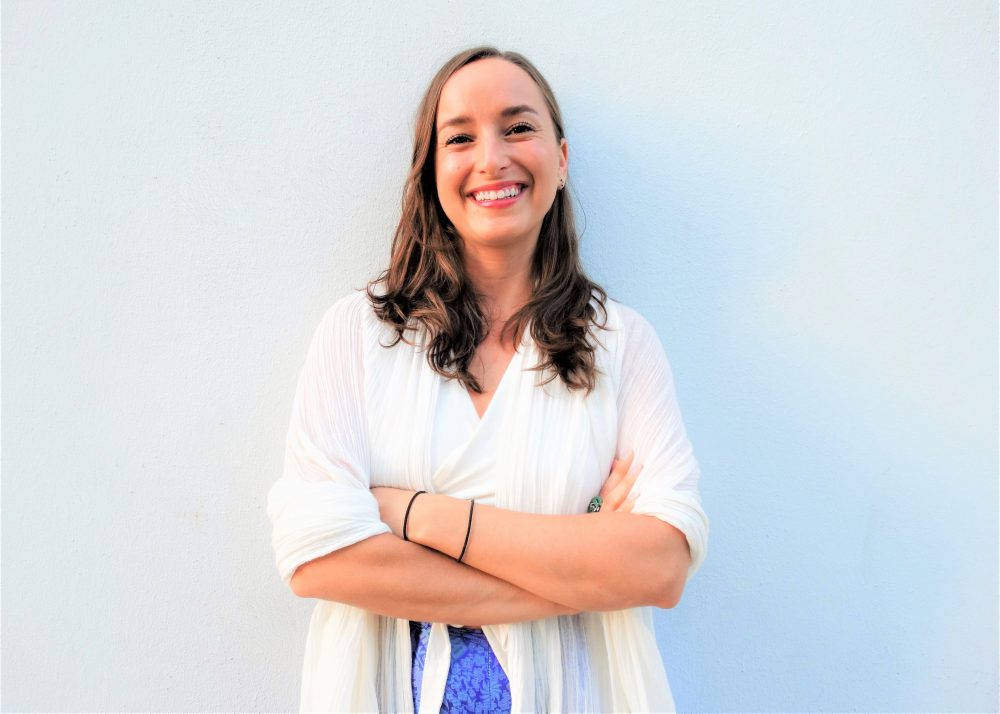 Sophie is a young entrepreneur from Austin, Texas who has managed to excel in her commitment to social work through Teyhsa, a woman's company for women. Sophie joins a generation of young successful entrepreneurs under the age of 30, who are developing businesses based on sustainability, and that benefit the social environment, in this case, for the part women.
This spring, Sophie has much to celebrate. Her company Teysha, manufacturer of handcrafted boots and shoes in Guatemala becomes a permanent supplier to the Whole Earth Provision store chain in Austin, Houston and San Antonio. Most surprising is the fact that she started her business when she was barely 22 years old! Now her boots are sold all over the world, Australia of all places, being the source of her most customer demand.
TEYSHA
When did you start your business, and why you named it Teysha?
It was founded in 2012 combining my Mexican mother's heritage, (my mother used to take me to Mexico as a child) she is from Mexico City, a successful writer and literature translator; and my passion for international development. I chose the name Teysha because it comes from the Caddo Indian tribe of Texas which means friend and ally.
What gave you the idea for this business?
I had travelled often to Latin America and the idea came as a result of a trip I made as a college student to Guatemala. A friend from the Peace Corps invited me to try on some boots she was having custom made by artisans from the region. The textiles were one of kind, bright, eye catching and unique. It was something different. The dedication and skill of these artisans impressed me profoundly. And I thought: this is it!
What was your inspiration to start this business at a young age of 22?
I just knew that I wanted to make a difference in people's life. When I finished my degree in Sociology and Latin American Studies at the University of Texas, I quickly decided to return first to Panamá and then to Guatemala to organize the manufacture of boots to help the artisans I had become acquainted with improve their income and create better opportunities for them.
Is Teysha a for-profit Social Enterprise?
Teysha is classified under as a social enterprise; that is, a hybrid type enterprise that arises from combining the passion to alleviate a serious social problem together with a business approach.
MICROFINANCING AND WOMEN
Are the artisans organized in a cooperative, or in a micro lending system?
Teysha is inspired in part, by the microfinancing system, but not exactly. One of its principles being that it is better to give a loan than to bestow charity to help people in poverty. It was initiated in Bangladesh by the Grameen Bank,that in Bengali means Bank or Rural Village.
How does it work?
A group of women is formed and provided with loans with the obligation that when one member of the group does not pay her loan, the others have to step in and pay it back. That is their collateral. However, usually they have 98% success in their payments. This generates incredible positive side effects and empowers women, who share their income with their children. Most of our artisans for textiles at Teysha are women and the most of the shoe makers are men.
MAKING THE BOOTS AND SHOES

Do you design the weaving of fabrics, or do they do it?
The designs are made by the artisans themselves in Guatemala, the artists weave all the textiles using a loom, a craft, you could say even an art form that has been in use for more than 1,000 years, and the artisans have an incredible artistic ability. Each tribe has its own flower textiles, although we work collaboratively with them to find ways to interpret their traditional crafts.
Do you have the same boot styles every year?
Oh, no! One of the things I like the most, is that you can design your own style of boots, custom made footwear at your fingertips, literally, from the keyboard on your computer, where you have the option to choose exactly the color of fabric and leather that you want in your boots or shoes.

Where is the manufacture and how is the process of making a boot?
Teysha's main manufacure is located in Pastores, Guatemala, where we have a supervisor to make sure that all boots designs are executed carefully. This includes the process of cutting textiles and leather as ordered, going through the sewing stage with the cordwainers to shape the boot according to its size. The last stages are the most difficult because the leather is sewn by hand, thus a great physical strength is required as well as concentration and carefulness. Their work is truly amazing!
What was your main obstacle?
It was not exactly an obstacle, but I would say it took some time to adjust to their culture. For example, they use to say "yes!, yes!" to all we asked from them, but then they wouldn´t deliver on time, or at the time we expected.
FUTURE
Are you planning to expand to other countries?
Yes, the company's plans include extending this microfinancing project to Mexico and Panamá, where we are already working to help more women!
Are you also planning to expand to other products?
In addition to shoes, we want to add handbags and jewelry and also to increase our offering of household items. We also want to include more shoe styles and for that purpose we have recently hired very talented new designers and expecting nice changes soon!
What is your ultimate goal with this project?
Just to work with as many artists as possible. To grow awareness, inform and educate. I think that most people have an infinite potential. If given a chance to express their creativity and initiative, it may help them end their poverty and be financially independent.One thing is apparent from our interview with Sophie: she still has a lot of positive energy on call for helping women. Her warm smile illuminates everything she does.
Take a look at the world of Teysha on their social networks, and do not miss them when stopping at the Whole Earth Provision stores starting this spring 2018!
Contact & Follow Teysha: