LINDA TOVAR – Cheerleading for Education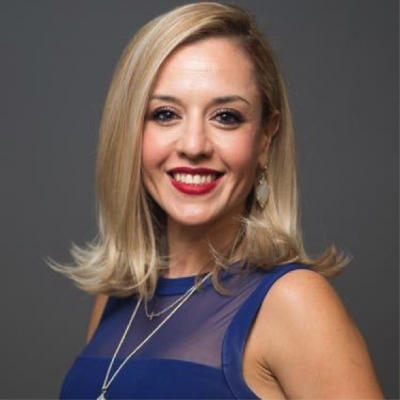 Give me an "L" for Latina, give me an "I" for independent; give me an "N" for nonstop; give me a "D" for drive; Give me an "A" for athletic and you get LINDA!
Her nonstop drive to help others through her public relations and philanthropic actions along the Rio Grande border has transformed her into a pillar of success. Linda currently works as H-E-B Senior Manager of Public Affairs that includes supervising all of HEB's activities in the Border Region. "It has been the best education that I could have received and honestly it is the job of my dreams."
Her mission is to create good examples for young Latinas through education.
If there was a title for a super woman with boundless energy and with a passion for helping others it would be awarded to Linda Tovar. As a daughter of migrant workers, she succeeded in obtaining a higher education despite of and against the will of her father, whose own family tradition was for girls to stay at home.
Linda currently holds her position as H-E-B Senior Manager of Public Affairs, which includes acting as the company's spokesperson, and successful philanthropy in addition to her career of supervising all of the Texas border region. Her advice: Education is the key to success.
What was one of your first projects to help with education?
"One of my first tasks was to contribute to foster education through readings for young children. I helped enhance the established reading program that consisted of parents reading to children during their early years at least three times a week or preferably every day. Realizing that families with low resources don't have enough books, we supported a campaign, with the aid of HEB, to gather one million books for all of the children in the Valley."
Linda took another step further and became part of the team that created an organization that celebrates, promotes and recognizes outstanding teachers, those teachers with a passion for education teaching in the Valley with Teacher Excellence Awards. She strongly believes that a good teacher can make a great difference in the life of a student.
In what other areas have you focused on?
"A good education should go together with good health." Through a partnership with the South Texas Diabetics and Obesity Institute (STDOI) – part of the University of Texas Rio Grande Valley (UTRGV) – and with the support of the community, HEB, under Linda's leadership, has contributed more than a million dollars to this cause.
Did your family encourage education?
"If education meant for me to be away from home, no. My father carried within him the strong Hispanic culture with its tradition of women having to stay at home and take care of the family, with no prospects of aspiring to a higher education. I had various strong disagreements with him about this, but I finally registered at the University of Texas Pan-American, in Edinburg, Texas."
However, a year before graduating Linda received a job offer she could not pass up: Director of Boys and Girls Clubs in 12 different districts. So she took the job and did not finish college. "My job was a success as a Director but it was not until I married my husband Jaime and had our first child that I decided to return to college. I wanted to be a good example for my son." In 2008, Linda received a BBA in Business Administration.
An inspiration for Young Latinas
In October 2017, Linda was an Honored Speaker during a conference at Latin Women's Day at the UTRGV, where she shared her lessons in life with the mothers and daughters that attended. She declared that women should always keep an open mind when opportunities arrive; and not be afraid of taking risks and trying new things. She advises to always try to do more and learn more. She asked the mothers to have patience with their ambitious daughters because it is precisely that ambition and drive that will help them become successful in life.
Linda has also participated in HESTEC (Hispanic Engineer Science & Technology) Fashion Shows in Edinburg, to emphasize the importance of professional dressing for women and to help them project a positive image in their jobs. "When I was young, I didn't have anyone that was an example to follow, such as a successful women that could advise me and help me feel confident", said Linda in an interview.
"There is nothing wrong with being a beautiful Latina. I think that beauty is something very important that we Latinas possess, and it helps inspire young Latinas so that they feel good in their own skin which is tremendously important."
---
A Day in Linda's Life 
Linda was an outstanding cheerleader at school and continues being active in sports. She starts her day very early in order to be physically and mentally ready for her job. To give you an idea, she shares an example of her schedule at the start of any day of the week:
4:00am – Prepares to go to the gym.
4:30am – Runs 2 miles to warm up.
5:15am – Starts her cycling class.
6:00am – Continues with exercises for legs and arms.
6:30am – Prepares breakfast and his children to go to school.
7:00am – Checks her e-mails and prepares to go to work.
She just finished her 2018 Half Marathon!