LAURA RAMOS JAMES | Attorney at Law | Achieving Fair Results 
By: Lilia Davis
Laura Ramos James, a personal injury attorney, has a passion for fairness, for justice. Having been the victim of a catastrophic accident when she was very young and realizing the emotional and financial toll it can take on victims, she became interested in helping others. 
Laura Ramos James graduated with honors from St. Mary's University, and later entered the  Baylor Law School program. Ranked second in the nation for its rigorous trial advocacy program,  Laura was on the dean's list every year during her time at Baylor Law.
After working with an insurance defense firm in the Rio Grande Valley, she decided to dedicate herself to giving  legal care and guidance to those who needed it most, and switched sides, becoming a plaintiff's attorney. She currently has her own boutique personal injury law firm based in Austin, Laura Ramos James Law PLLC with subsidiary virtual offices in South Texas. We are also proud to share that she has recently received the Texas Rising Star Lawyer 2022 designation for the third consecutive year.
A SUPER LAWYER
"I am proud to say that every day I wake up excited to, along with my team, take on cases and be a voice for those who cannot speak on their own behalf."
Having grown up in Mexico and having studied and practiced law in the United States provides Laura with an advantage as she is fully bilingual, bicultural, in addition to being a sophisticated attorney who can seek a remedy for her clients suffering from a  wide variety of injuries.
During her interview Laura provides and overview and tips about auto accidents and on-the-job injuries  even in the unfrequently considered service industry, among others. 
HELLO LAURA, THANK YOU VERY MUCH FOR BEING WITH US, AND SHARING SOME OF YOUR EXPERTISE WITH OUR READERS.
Hello Lilia, it's a pleasure, thank you for inviting me and it's a pleasure to be with La Revista Mujer.
WELL, FIRST OF ALL LAURA, TELL US A LITTLE BIT ABOUT WHERE YOU GREW UP IN MEXICO.
I was born and raised in Monclova, Coahuila until I was 15 years old and from there I went with my family to Mexico City, where I studied high school. When I finished, I applied to law school, and I was accepted, but when I was about to begin my studies in Mexico, and for different reasons, I came to the United States. I had always been interested in jury trials, I liked to give a voice to people who might not have that opportunity in a court or tribunal.  

Back then, in Mexico civil trial were in front of judges, a magistrate, not in front of a jury like here in the United States, where six to twelve people from the community are summoned to decide a case. That makes it an incredibly fair system and a way to reach a just outcome and that is a big part of what made me decide to stay in the United States.
INSPIRATION
PERSONALLY, WHAT INSPIRED YOU TO STUDY AND PREPARE TO BECOME AN INJURY LAWYER?
There are many reasons but one of the strongest is that when I was a child I had an accident, with an attack by a dog. Although my family was very supportive, I felt vulnerable and witnessed the economic and psychological havoc that this accident caused. Only the victims, their families and their lawyers know how the extent of their suffering. 
Although no one in my family has a law degree, every time I heard about how a lawyer helped someone in need in one way or another with legal knowledge, intelligence, strategy, persuasion and compassion, I became convinced that a law degree was the first step to professional fulfillment.
As lawyers here in the United States we have resources to offer to people injured in accidents. Our primary focus and my passion is to try to see that the victim's life can be restored to the maximum level possible.
MOST COMMON MISTAKES IN AN ACCIDENT
WHAT DO YOU THINK ARE THE THREE MOST COMMON MISTAKES A PERSON MAKES WHEN SUFFERING FROM AN AUTOMOBILE ACCIDENT OR EMPLOYMENT INJURY?
I love that you asked three, because I have about ten!, but most people make the same mistakes, for example the following:
1/ Saying "I'm not hurt."
When you suffer a car accident, or fall, the shock causes our body to have an adrenaline response, and that can mask and sometimes hide the symptom of an injury.  A big mistake is to first say "I am not injured".  
At that point maybe you feel that you are are okay, and the report from the insurance company and the police is going to include that you said that you were not injured, when only a doctor can decide that. 
I have had clients say on that day that everything is fine, and the next day they go to the hospital and it turns out they have fractured ribs. Once you say you are OK, it is difficult to show you really were not so.
2/ Refusing Medical Care.
Everyone knows that medical costs are exorbitant, like ambulances, hospitals, medical providers. So we don't seek medical attention for fear of the cost, and obviously what can happen is that we are hurt and we don't realize it. 
Those injuries can become more complicated and sometimes take longer to heal and your legal case is also affected by the lack of medical care.
Because in a lawsuit, the insurance company's common defense is this: If that person had been hurt they would have gone to the doctor, therefore they weren't hurt – consequently we won't pay anything. 
3/ Failure to Take Photos and Factual Information
Assuming that because the police or witnesses arrived, we don't need to take pictures or take information is a mistake many people make. That's common sense, because you think, if the police are already there, why do I have to do it?
The reason it's a mistake is that police officers are there to make sure there are no more injuries, no more accidents and to clear and control traffic. Their job is not to find out evidence to help you.  Even if you are hurt, and can't move around much, ask someone to take pictures and information for you and then send it to you. 
LAWYER SERVICES
WHY IS IT ALWAYS BETTER TO HAVE THE HELP OF A LAWYER FROM THE BEGINNING OF THE INCIDENT?
Yes, unfortunately many clients come here to the office when they have already talked to an insurance company and signed documents. But they can reach us from the scene of the accident, so we can give them advice, and it is free of charge. I recommend doing it from the beginning in any kind of accident, not only car accidents. 
This is the reason: most insurance companies record the calls that come in, and what happens is that when they ask you how are you, and you say you are fine, and if later it turns out that in two months you are going to need medical treatment, they can't help you. Because when they talked to you, you told them you were well, so they consider that you are lying, or you are trying to defraud them.
Because the insurance company's interest is to save money, and sometimes they are trained to ask tricky questions or ask things that are not appropriate to save money and obviously not pay certain things for which under the law we have the right be paid.
So, if I as an attorney along with my firm are involved from the beginning, we are always there to be your voice and to give the insurance company the correct information.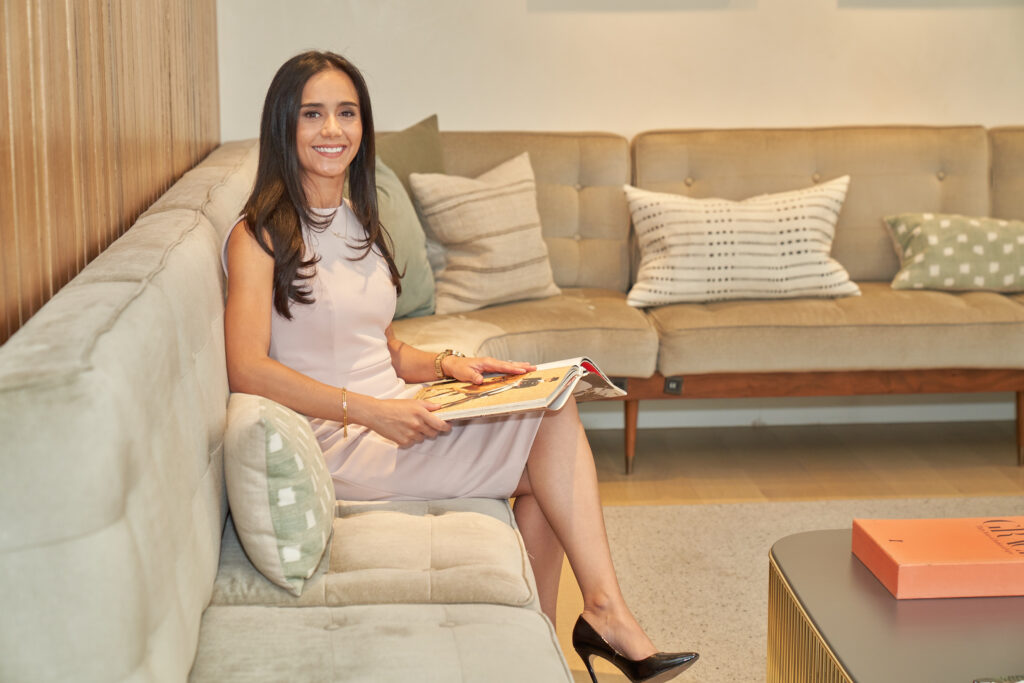 NECESSARY DOCUMENTS
ONCE WE DECIDE TO HIRE AN ATTORNEY, WHAT TYPE OF DOCUMENTS SHOULD BE GATHERED BEFORE INITIATING A CONSULTATION OR INJURY LEGAL PROCESS?
In case of automobile collision.
We have no requirements to initiate a case, just a call to initiate a consultation. But if you have certain documents it makes things easier. Ultimately what we need are photographs of everything: the vehicles, the scene of the accident, the injuries, if they are visible, information about the people involved, full names, photo of licenses, insurance cards, names and phone numbers of witnesses. 
Also, for example, if they went to see a doctor, we need the documents they are given when they are discharged, a receipt, or a copy of the doctor's note, we will need that and many times, the insurance card of their own vehicle. Sometimes other drivers don't have coverage but our vehicle does, and it can help us cover medical or vehicle expenses. 
In case of on-the-job injuries.
These depend on the person's situation. For example, if you are a customer in a restaurant, they will usually prepare an accident report. It is important to get a copy of your report. If not, sometimes it is difficult because we have to file a lawsuit in court to get it, and that is expensive and it takes a while.
If you are an employee and you get hurt at work, whether as a waiter, cook or another position, it is different because there is another type of relationship with the place where the accident occurred. 
Texas is the only state in the United States that an employer has the option of not offering what is called Workman's Compensation Insurance which is mandatory in all other states to cover injuries and some lost wages on the job. 
So, if an employee suffers an accident and the company does not have Workman's Comp, then we have the right to file suit to obtain benefits for the victim. 
One important thing in these cases is that the employee will have to make the decision whether to continue employment there or not. This is because it is not recommended to discuss with the restaurant owner or co-workers the details of your accident case in order to get the best results and pay for your losses.
MANO AMIGA
Our firm also has a victim assistance program called Mano Amiga which is a non-profit legal program for workers injured by negligence. It is a pro bono program with no legal fees for the victims. They just have to call our office and fill out the requirements, and if eligible, we help.
ONE LAST QUESTION LAURA, MAYBE THE MOST IMPORTANT IS REGARDING OUR HISPANIC CULTURE. WE USUALLY HAVE A MORE OR LESS STOIC ATTITUDE AND WE DON'T COMPLAIN AND WE SAY: "IT DOESN'T LOOK GOOD IN THE EYES OF THE EMPLOYER TO GO AROUND COMPLAINING, OR THEY DON'T WANT TO LOSE THEIR JOB, OR THEY THINK THEY HAVE TO BE CITIZENS TO GET HELP, WHAT DO YOU ADVISE THEM TO DO?
That question is fantastic, because here in my office we deal with this on a daily basis. Many of my male and/or Hispanic clients struggle because they don't want to complain and say exactly what hurts them, they don't want to say much, but the way we can help them is to try to change that attitude and understand why it must be changed.
For example, we discuss with clients that if they've already approached us, it's because they know that this country offers them certain rights, and those rights, those benefits are not charity, they're not donations, you're entitled to them, regardless of whether you're a citizen or not. It doesn't matter. Those rigths are yours.  
So we try to help them switch gears and collect as much information and details as possible to achieve the fairest possible results.
Thank you very much Laura for your time. 
My pleasure.
LAURA RAMOS JAMES
At the end of the interview with Laura Ramos James you feel that she has a real passion for her work. You receive a warm smile that makes you feel good and you notice the spark of enthusiasm in her eyes to give you information of every possible detail that can help you.
You feel like a helping hand or Mano Amiga is guiding you through the sometimes difficult subject of personal accidents.
For more information you can contact Laura Ramos James here:
(512) 537 3369
Facebook: @severinjurylawyer
ramosjames.com