Mariana's Top 5 for Spring in Houston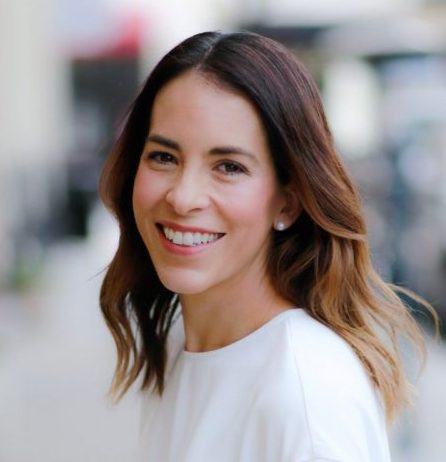 Spring is the time of the year that never fails to surprise me. Observing how everything around becomes green again inspires me to create, and to look for new challenges and opportunities in all aspects of my life. As a mother of three almost adolescent children, and as a wife, photographer and writer living in Houston, my professional and personal objectives have created challenges, and meeting those challenges is truly the fun of my life, a life where the only constant is change.
Today I want to talk about my five favorite activities in Houston that help me rediscover the inspiration so necessary to attain my goals, through appreciation of the colors and aromas of spring.
My day begins almost always with some kind of exercise, and jogging is one of my favorites. There are many incredible places to jog in Houston, but if I had to choose one, it would be along Buffalo Bayou by the Allen Parkway, one of my preferred routes. During this time of year, trees bearing pink blossoms such as Texas Red Buds are in full bloom and it's a pleasure to admire them during my jog, running all the way to the Wortham Theater downtown.
After jogging, I end up exactly where I can find the best compensation for my efforts at exercise: a delicious breakfast at the Kitchen at the Dunlvay restaurant. Ever since it opened its doors, this place has become one of my favorites for breakfast or for lunch. Besides having a delicious menu, the restaurant has enormous windows through which you can admire the spring's cascade of blooms, buds and blossoms along Buffalo Bayou. My favorite entrée there is Avocado Toast with a poached egg on top, which provides the energy I need for the rest of an active day.
One way of enjoying spring inside of my house is through decorating the rooms with natural flowers. My favorite place in Houston to purchase plants is Thompson + Hanson in West University. In addition to having the best collection of various types of plants and flowers, they have a store full of decorative items that are perfect for completing flower arrangements.
I can never leave the garden center without a quick stop next door to enjoy one of the most delicious coffees in Houston at the Tiny Boxwoods restaurant. The nursery and the restaurant share a colorful, inviting patio, perfect to sit and write for a while, accompanied by a delicious cup of coffee.
If it is about shopping, I like browsing a new outdoor commercial center called The Heights Mercantile. I love the originality of its stores and the innovative architecture the center offers. One of my favorite stores is Warby Parker because of its seemingly endless list of eyeglasses designs, with choices for all tastes and budgets. I love the new spring collection of sunglasses and I am sure that several of them will end up in my beach bag this summer.
To end my day with a gold star, there is nothing better than going out for dinner and enjoying a refreshing beverage outside on the terrace of my favorite restaurant in Houston, Coltivare. The flavors and culinary offerings of Chefs Pera and Weber always conquer me at first bite, as many of the ingredients they use are grown in their own plant garden behind the restaurant. The freshness of their seasonal products provides the restaurant's entrees with a very distinct and delicious flavor, offering guests meals in spring that will be much enjoyed.
My thanks to Spring, thank you for allowing me to enjoy once more the outdoor activities that I started to miss in Houston during winter.
Mariana Cano
Blogger in yomariana.com
Instagram: @yomarianablog